Sweet, but not too sweet. A well-balanced flavor profile. Loads of health benefits. This fresh grapefruit juice recipe has it all!
Considering its strong, tart and slightly bitter flavor, grapefruit is not the easiest  fruit to work with when crafting a fresh citrus juice recipe.
Luckily, expert Chef Ari Sexner was up to the challenge. After hours of experimentation and testing, he mastered this delicious and unique recipe you're about to try. And you will not be disappointed.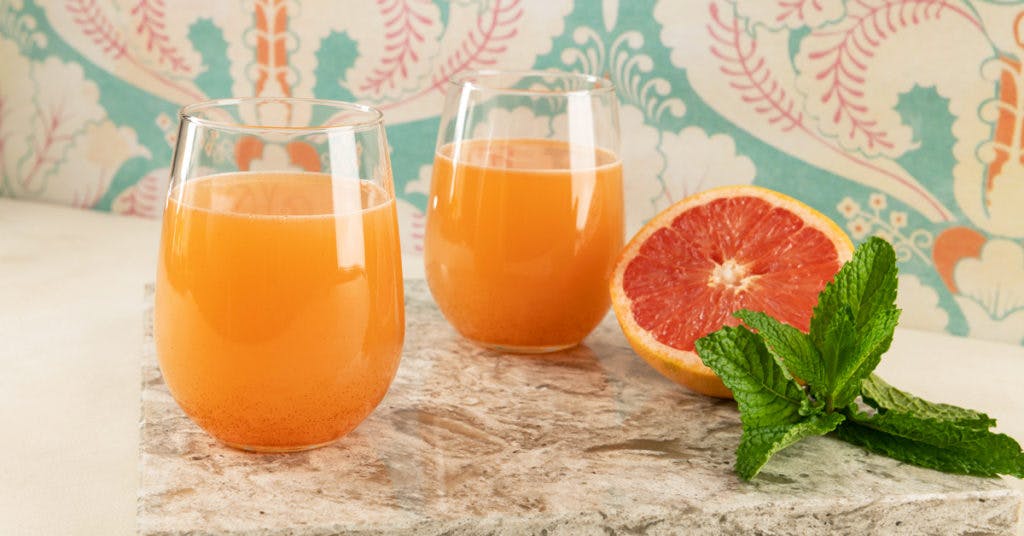 Why We Love This Grapefruit Juice Recipe
This recipe is so delicious that everyone will ask for seconds. Chef Ari shared his thoughts on his creation and described the role of each ingredient:
Grapefruit is one of those flavors that you either love or don't. For this blend, I wanted to really bridge the gap and balance the bitterness with flavors to make it palatable for a broader audience and those grapefruit haters! 

The sweetness of the pear cuts through the bitterness, and we add the fennel for the classic pairing as well as the added depth of flavor. Cayenne is mixed in to amplify grapefruit's already great metabolism-boosting benefits, and the mint infuses a sweet herbal flavor, bringing everything together.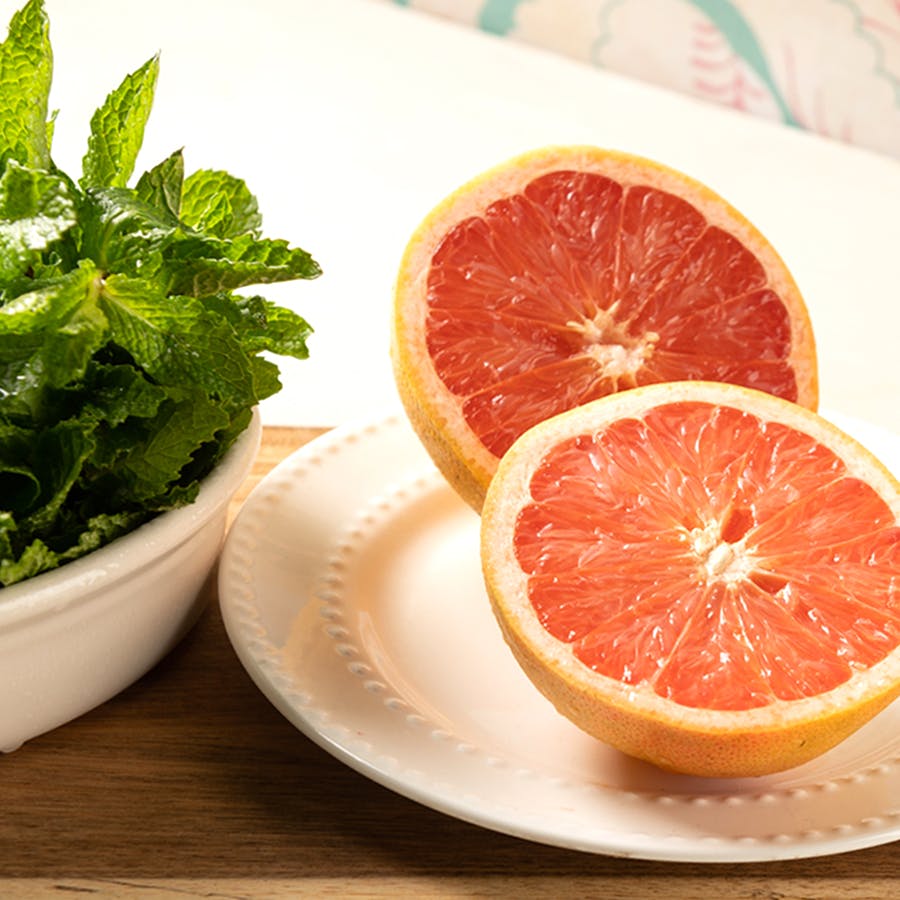 Chef Ari touched on one of the health benefits, but there are loads more:
High in vitamin C and vitamin A. Among other things, these vitamins are great for immune system support.
Antioxidant rich. The three main ingredients are all antioxidant powerhouses. Grapefruit also contains loads of lycopene, which has antioxidant properties.
May lower cholesterol and blood pressure. That's thanks to the grapefruit, fennel and pear.
Aids weight loss. Cayenne, mint and grapefruit are all great for those trying to shed pounds.
Contains other vitamins and minerals. These include potassium, calcium, vitamin K and more.
Detox friendly. Cayenne is a great cleanser, and you can add ginger to make it an even more detoxifying juice.
What's more, this juice has absolutely no added sugar or sweetener. It's also gluten-free, in case that wasn't obvious.
Now, let's dive into the ingredient list and instructions.
Related recipe:  Detox Strawberry Ginger Lemon Juice Shot