Summer break is officially over for most, and with the kids going back to school, its time to celebrate "adult break" with a new cold pressed cocktail!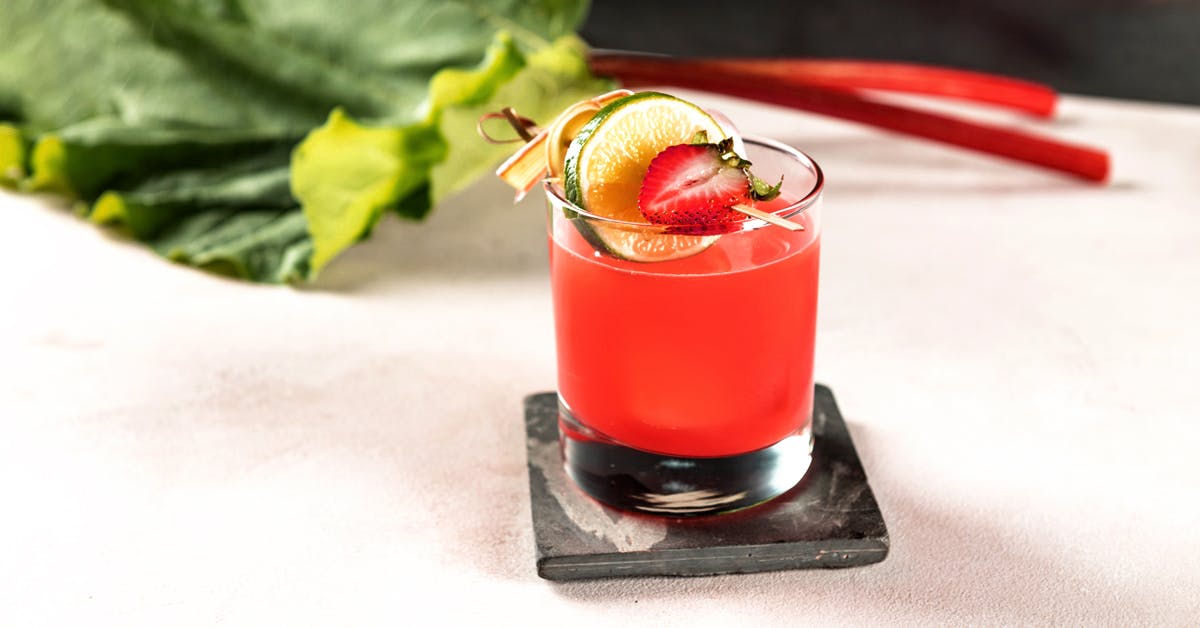 Read on to learn why we love it and a few tips for making the best cold pressed cocktail.
Why Do We Love This Strawberry Rhubarb Cocktail?
Well, number one is the taste…
Rhubarb has a tart and tangy flavor that pairs amazingly with sweet fruit. That's why chef Ari included not only strawberry, but red and green apple as well. A tiny bit of lemon is also included to balance the overall flavor.
The resulting juice is sweet, tart, fragrant and perfectly balanced. You're going to savor every last drop.
And of course, the other reason we love it is because it features fresh fruit instead of the typical simple syrups that most cocktail have. We prefer to sweeten our cocktails naturally with fruit, no refined sugar here!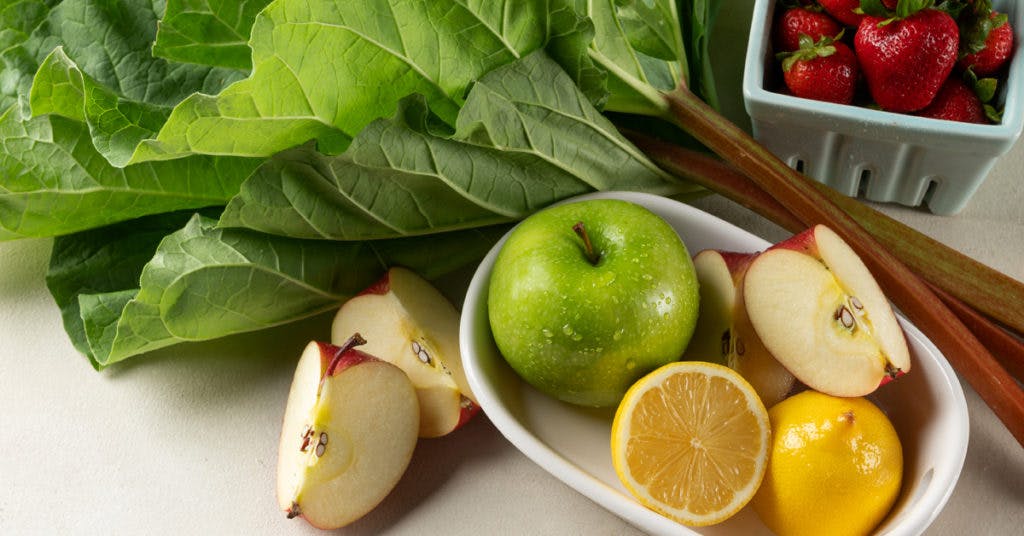 Again, this gluten-free recipe includes no added sweeteners like sugar or simple syrup/rhubarb syrup. Just frozen or fresh strawberries, fresh (or frozen) rhubarb, fresh lemon juice and two types of apples.
Related recipe: Crazy Good Apple Cranberry Juice.

Tips for Making the Best Strawberry Rhubarb Cocktail
Here are a few pieces of advice you should read before making this cold pressed cocktail.
1. Get More Juice Yield by Using Half-Thawed Frozen Strawberries
You can use fresh strawberries, but frozen strawberries that have been left out at room temperature for 30 minutes or so will allow you to get more juice per berry.
How does that work? When you freeze strawberries the water content expands, then when you thaw them it weakens the cellular structure . This works great with berries in general, giving lots more yield and it doesn't change the flavor.
Note: Strawberry is a mushy fruit, so take care not to overfill the press to avoid overflow. If you are trying to use completely thawed strawberries, they will not press well and you will be better off to use them as a puree, learn more about that here: Adding Pureed Fruit to Juice
2. Only Use the Rhubarb Stalks, No Leaves!
Rhubarb leaves are considered inedible because of their high concentration of oxalic acid (source). Cut them off and juice only the rhubarb stalks! If rhubarb is out of season and fresh is not available, check out the freezer section, you can usually find it frozen. Partially thaw it like you would the strawberries and juice!