Are you ready for a little taste of spring? We definitely are!
This strawberry kiwi juice is crafted with chia seeds for a delicious chia fresca feel that is brimming with health benefits.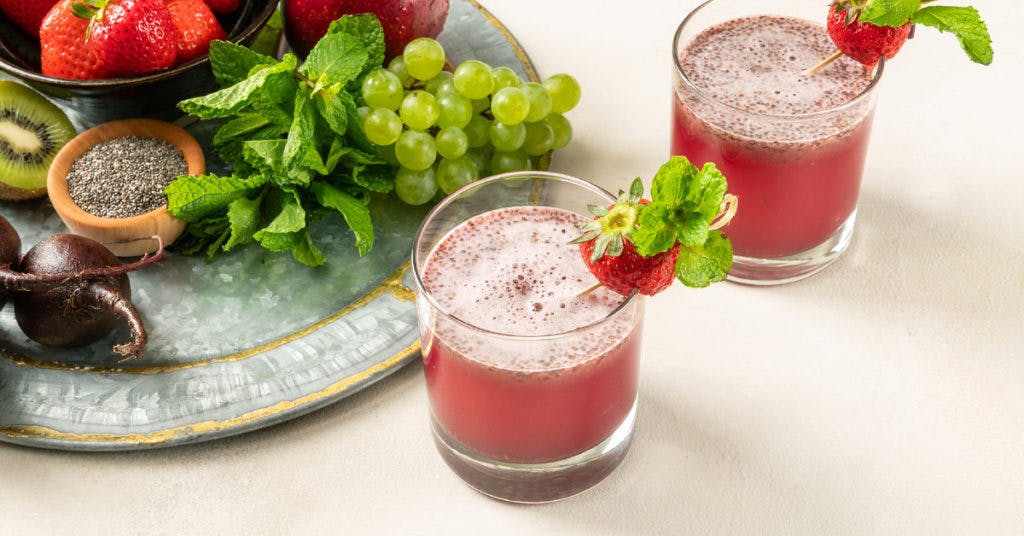 Whether you're making one glass at a time or a few gallons for your juice business, you're going to be happy you brought out the juicer for this recipe.
Why We Love This Strawberry Kiwi Juice Recipe
This yummy fruit juice is far different from the juice drinks at your local store. Store bought versions often include kiwi, apple and strawberry juice concentrate (sub-par for taste and nutrition). Sometimes they even include high fructose corn syrup (not good).

The delicious taste is thanks to fresh kiwi, strawberry, apple and grape. A bit of beet is included for color and added nutrition. A few mint leaves add a nice freshness. Finally, the seeds are mixed in (but not juiced) to add all the amazing health benefits that chia provides, plus give it that chia fresca effect.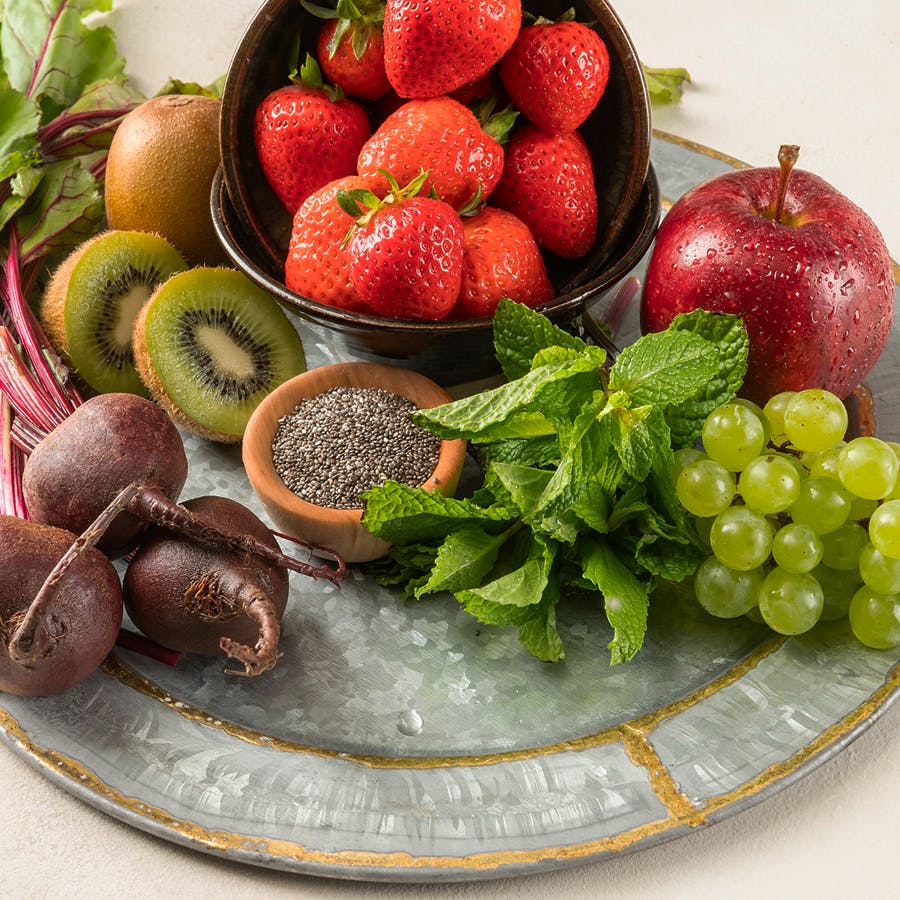 These ingredients also feature a number of health benefits. Most notably:
Strengthens immune system. There's Vitamin C (ascorbic acid) in every major ingredient. Plus, Vitamin A, K and others support the immune system.
Rich in antioxidants. A broad variety of antioxidants are found in kiwi, strawberry, apple and grape.
Supports cardiovascular health. Strawberry, apple, grape and chia seeds all work to improve cardiovascular risk factors such as lowering cholesterol, blood sugar, and blood pressure.
Natural antibiotic. Citric acid (in kiwi and strawberry) is a useful disinfectant against bacteria and viruses in the body. 
Anti-inflammatory. Several ingredients can reduce inflammation.
Increases energy. Who doesn't need more of that?
Promotes digestive health. Much more so than those store bought juices with "natural flavors."
Not to mention there's also some calcium, dietary fiber and protein (shout out to chia seeds).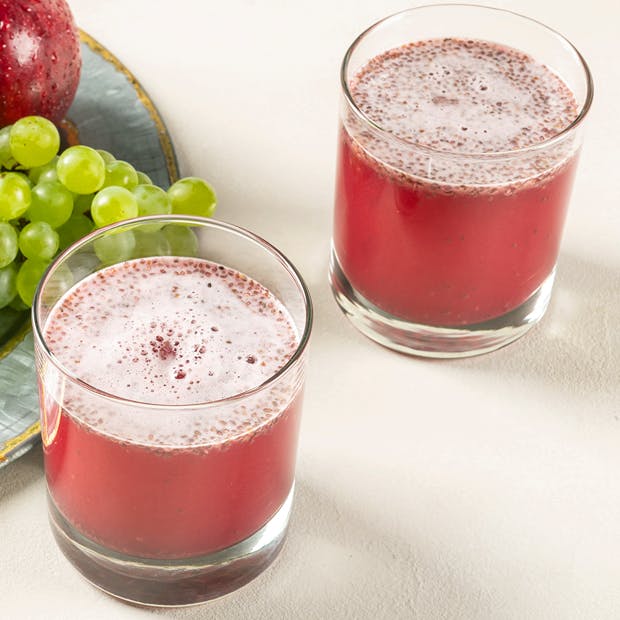 If you want to get really fancy, you can add puree (I suggest blackberries) to the finished juice as well. Learn how here.
Without further ado, let's dive into the recipe.
Want more tasty juice recipes? Browse our chef's new recipes here.