Looking for a  dessert to celebrate a patriotic American holiday?
This red, white and blue granita recipe doesn't just taste amazing. It's also made with real, whole foods and no added sugar or sweetener, making it a healthy option to satisfy your sweet tooth.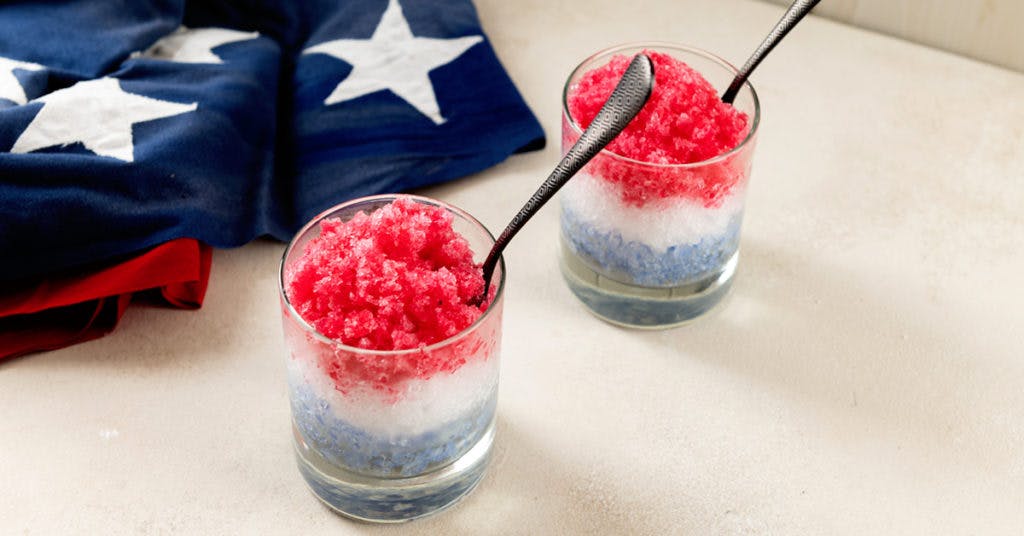 Why We Love This Red White & Blue Granita Dessert Recipe
Sweet, natural and fresh — those are the words that will pop into your head when you taste this red, white and blue granita.

Here is what expert chef Ari Sexner, the creator of this recipe, had to say about it:
"My favorite childhood memories of 4th of July involve BBQs, fireworks, and those red, white, and blue popsicles! Typically frozen sugar water, the popsicles had maybe a hint of lemon and possibly the mysterious and elusive blue raspberry. We wanted to come up with something fun that is a little more natural and fresh for the holiday.

When you freeze juice, sometimes it might change or dull the color. So for the red we use mostly watermelon and a small touch of red beet for the vibrant color (don't worry — you won't taste the beet). For the white we experimented with something like pear juice but when frozen it didn't look right due to oxidation, so we went with coconut milk, when it freezes it looks white rather than clear. To make the blue we decided to use butterfly pea flowers instead of the traditional blue spirulina (but you can use that instead if you prefer)."
Plus, because this recipe is made with only natural ingredients, there are actual health benefits thanks mainly to the coconut and watermelon.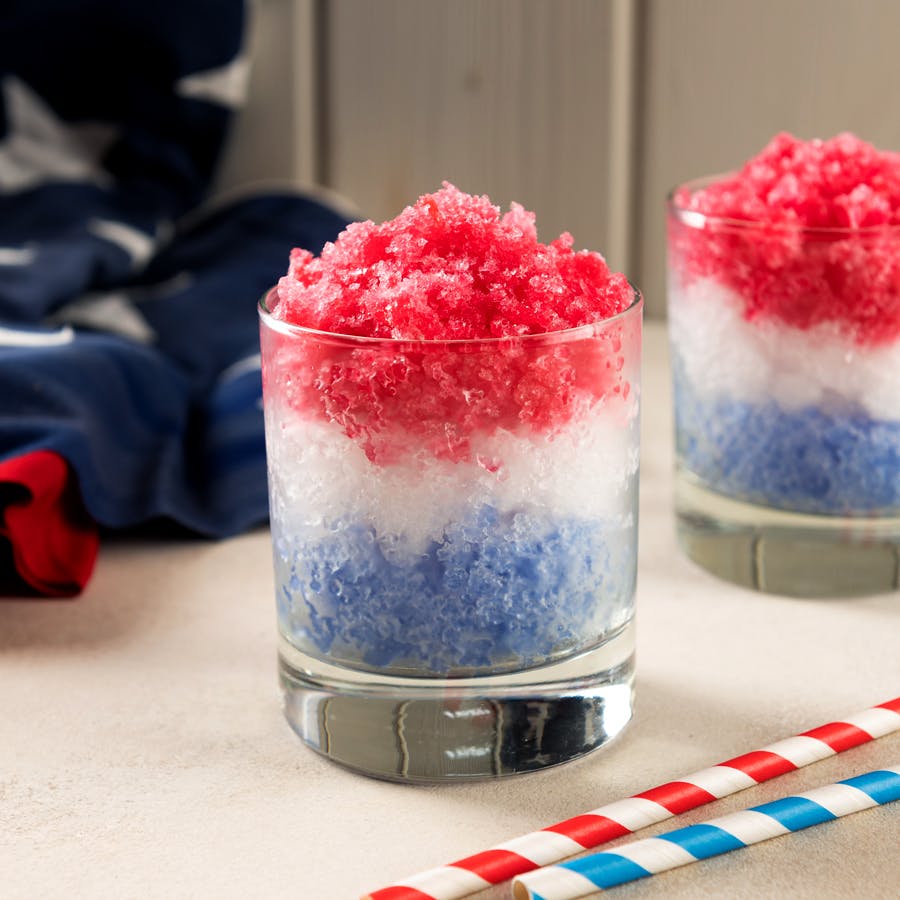 That's right, a dessert with health benefits. Hold your applause while we list them:
Rich in vitamins. Watermelon has vitamin C and vitamin K. Coconut meat has loads of vitamins and minerals, including vitamin B6-folate.
Reduces inflammation. Watermelon and coconut meat have anti-inflammatory properties.
Antioxidant rich. Again, that's thanks to the dynamic duo of watermelon and coconut. 
Contains variety of electrolytes. Coconut water has sodium, potassium, calcium and magnesium (source).

Granita Ingredient Notes
For the best flavor, we recommend using coconut water and coconut meat from young coconuts. If they are not available, you can use pre-mixed or store prepared coconut water and coconut meat.
Butterfly pea flowers can be purchased on Amazon.
As an Amazon Associate, Goodnature earns from qualifying purchases, at no added cost to you.
How to Pick a Ripe Watermelon
Watermelon is the perfect year-round sweet and juicy treat, but how do you pick the best one? Check out our tips here: How to Pick a Ripe Watermelon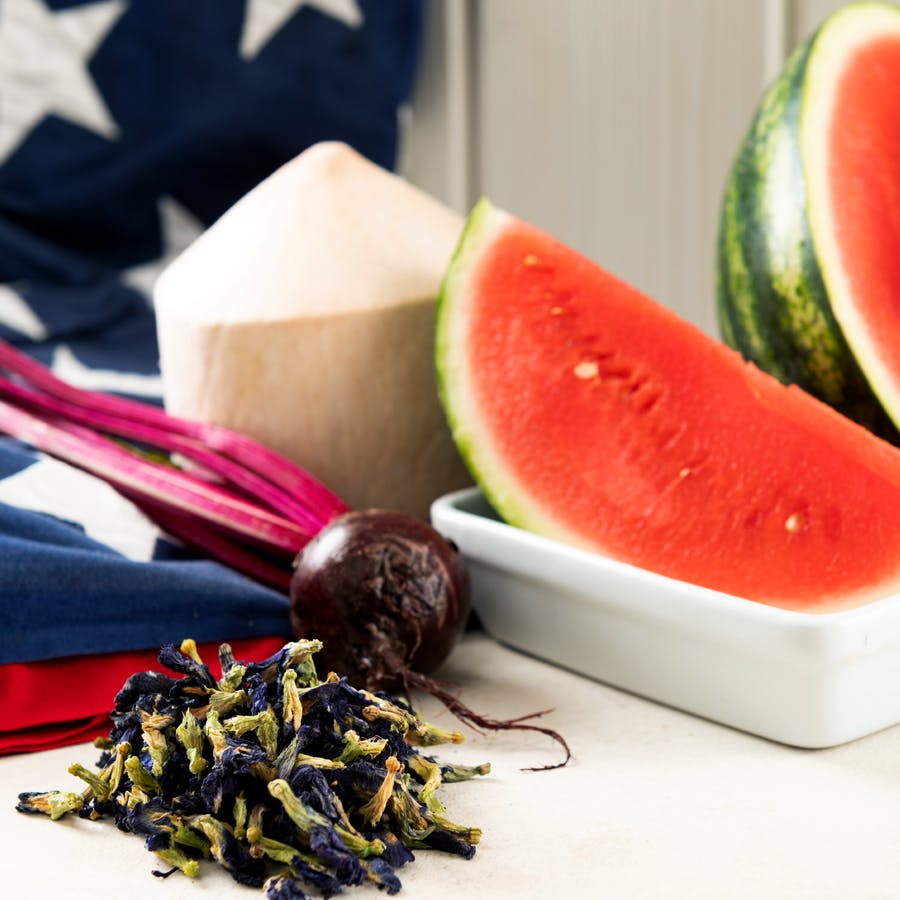 Pro tip: This recipe is best made in larger batches, so we suggest multiplying the ingredient amounts based on the size of your group (or appetite).