This pumpkin pie almond milk recipe is like Thanksgiving dessert in a glass!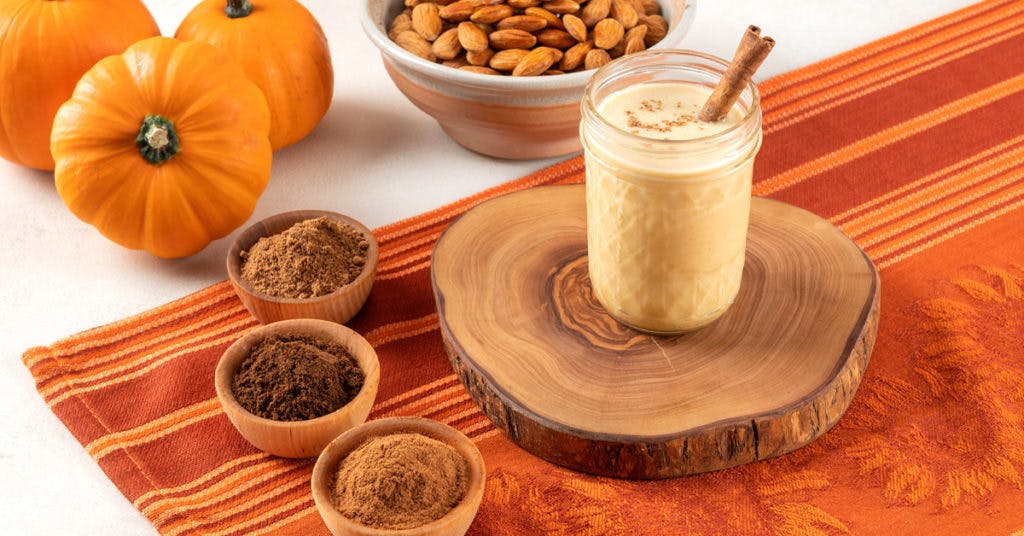 If you like pumpkin flavor in your coffee, lattes, or dairy-free milk, you should bookmark this page right now. You're going to want to make this recipe again and again.
Note: This recipe can be made as plain pumpkin almond milk or pumpkin spice almond milk with a simple tweak. Check the list of Ingredients for more details.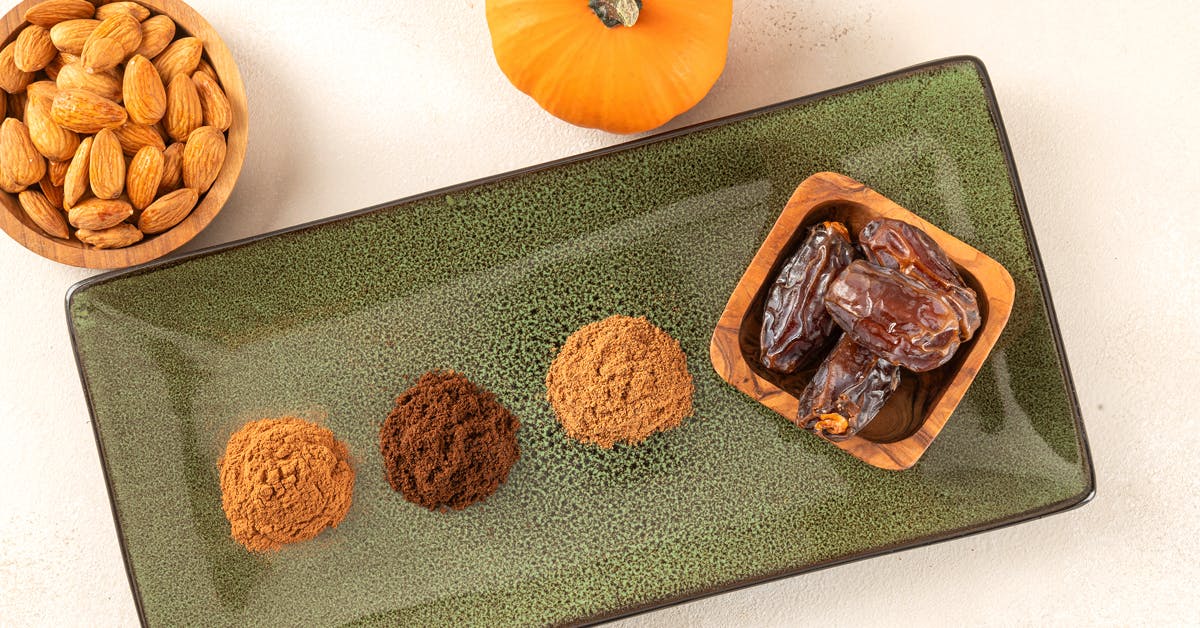 From Creamer to Oatmeal – The Many Uses for Our Pumpkin Pie Almond Milk
There are countless ways to utilize this delicious homemade almond milk. Here are 8 of our favorites:
Use as coffee creamer for pumpkin spice coffee.
Drink it straight or dunk cookies!
Mix into chai tea.
Add to your morning oatmeal or overnight oats.
Make chia pudding with it.
Create a pumpkin spice latte that's better than Starbucks by adding it to an espresso shot!
Add Kahlua or Baileys for a sweet cocktail.
Use as a base for smoothies.
If you mouth isn't watering after considering these yummy possibilities, we suggest seeing a doctor. (Just kidding!)
Speaking of doctors, let's go over the health benefits of this pumpkin pie spice almond milk compared to store bought versions (such as Califia Farms pumpkin spice creamer).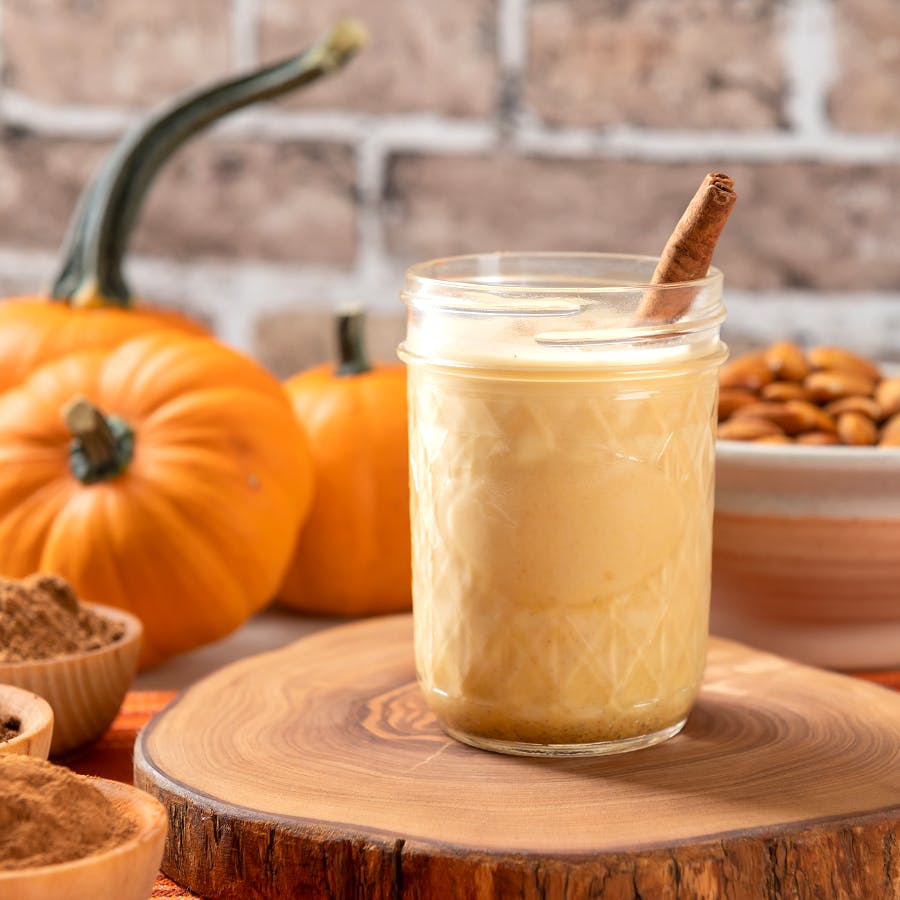 Pumpkin Pie Almond Milk Health Benefits
Starting with the obvious: this recipe is dairy-free, gluten-free, and no artificial colors. It also doesn't have any of the somewhat problematic ingredients found in plant-based milks at the store (such as gums or carrageenan).
With no added sugar, a small amount of dates and the pumpkin are the only sweeteners. If you prefer unsweetened drinks/creamers, you can remove the dates. If you have a sweet tooth, you can try adding maple syrup.
Here's a quick recap of the main health benefits of each of the whole food ingredients in this milk:
Pumpkin puree: High in vitamin A and vitamin C, lowers blood pressure, sleep aid., and supports heart health.
Almonds: High in calcium, iron, and vitamin E. Promotes weight loss, lowers cholesterol, antioxidant, lowers blood sugar and blood pressure, and helps with type 2 diabetes.
Dates: High in magnesium, copper, and potassium. Aids in digestion, increases energy, strengthens bones, and improves eyesight.
Cinnamon: High in vitamin C, calcium, and iron. Strengthens muscles, anti-inflammatory, lowers blood sugar, and strengthens heart.
Clove and nutmeg: High in manganese and magnesium, as well as copper and other vitamins.
One last thing before we dive into the recipe: if you'd prefer to make your own pumpkin puree rather than buying it at the store.

How to Make Your Own Pumpkin Puree
You have three options for the pumpkin in this recipe.
We used canned, plain organic pumpkin puree. But if you have canned spiced pumpkin, that's great too, in which case you can forego the cinnamon/clove/nutmeg.
You can also choose to make your own real pumpkin puree. Here's how:
Quarter and de-seed one small pumpkin.
Roast on sheet tray at 350° for about 45 to 50 minutes until tender.
Let cool slightly, then peel skin off (when tender, the skin should peel right off).
Puree with food processor, blender or potato masher until completely smooth, using water as needed.
Let cool completely before whisking into milk.
But if that's too much of a fuss for you, canned pumpkin puree will do just fine.