Which would you rather have on a hot summer day: iced tea or a frozen fruit smoothie?
Luckily you no longer have to choose one over the other. 
Expert chef Ari Sexner has combined these refreshing beverages into one yummy iced tea peach smoothie recipe. We used black tea, but this can be made as a peach green tea smoothie as well.
Read on to learn why we love this healthy smoothie.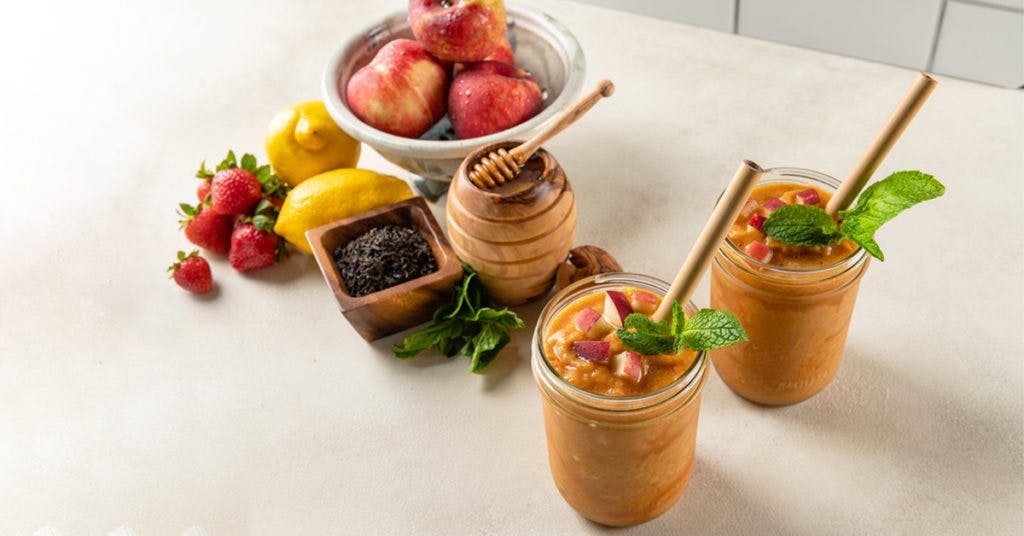 Why We Love This Peach Iced Tea Smoothie Recipe
We have to start with the taste, which is incredible. And with a bit of caffeine in the mix, this smoothie is absolutely perfect for breakfast/brunch time to prepare you for the rest of the day.

Here's what chef Ari had to say about this creation:
"For this smoothie, we wanted something seasonal and special during the summer, but a beverage that can also be enjoyed year-round. We took a traditional iced tea and turned it into a smoothie for the hot weather.

Two ingredients that always remind me of the summer are both strawberries and peaches. The mint is the star element that ties everything together. We have honey listed, but this is optional. We recommend using honey when you might not be able to source peaches or strawberries that are sweet enough. We brew the black tea to be slightly strong for this recipe so that it stands out enough and does not become overpowered by all the other elements.

I strongly encouraged to use fresh, local produce when possible, then freeze, and utilize in this smoothie."
Now, let's talk about nutrition facts and health benefits.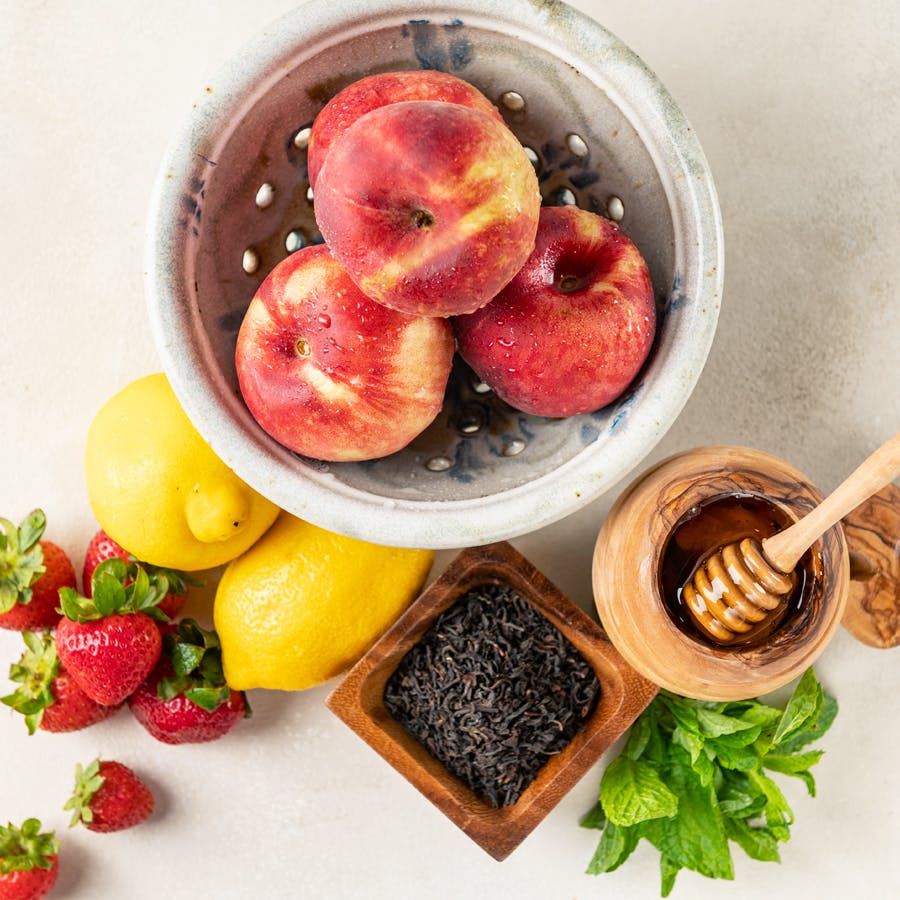 A lot of smoothie recipes online include Greek yogurt or milk, but this peach iced tea smoothie does not. It's both gluten-free and dairy-free. It's also fairly low-calorie and low in carbs compared to those milkshake-like smoothies made with piles of yogurt. You can make this smoothie even more low calorie by omitting the honey, which will drop it down to only 80 calories per 12 oz serving!

Here are some of the major health benefits:
Supports immune system health. Several ingredients are high in vitamin C, which is great for immune health.
High in vitamins and minerals. There are loads of vitamin A, potassium, calcium and more in one serving.
Antioxidant-rich. That's thanks to every major ingredient except mint.
Good for digestion. Lemon and mint are known to be good for digestion. Plus, there's dietary fiber in the frozen fruit.
Can help lower cholesterol and blood sugar. Strawberries are known to sometimes help lower both.
Reduces inflammation. Lemon and strawberry have anti-inflammatory properties.
Increases energy. Many smoothies do, but caffeine takes it to the next level.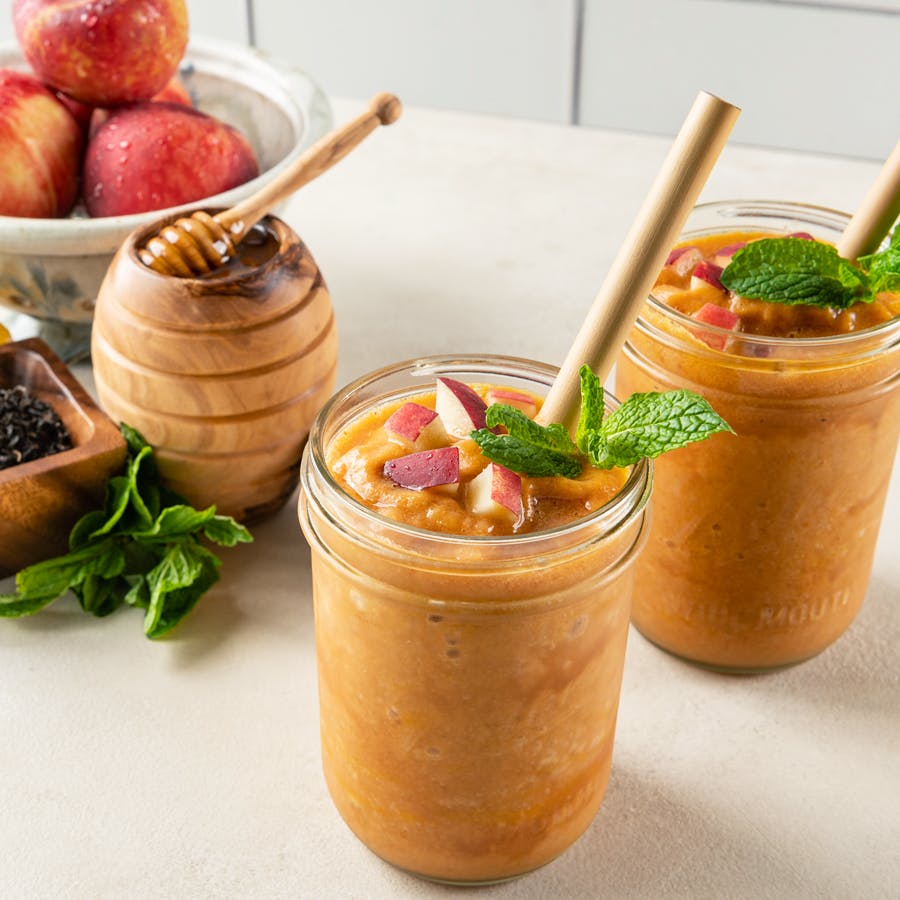 Related recipe: Strawberry Banana "Peanut Butter & Jelly" Smoothie Recipe.