Many people use juicing to supplement their diet with extra nutrition, or to support their overall wellness.
With cold and flu season around the corner, leafy greens like kale are helpful to strengthen and support your immune system.
Green juices are a fantastic way to cram a ton of vitamins and minerals into a small serving size. Kale tonics in particular gained popularity when the First Watch Kale Tonic recipe made its rounds on social media!
To balance the earthy vegetable essence, green juice recipes are often made with citrus to add a zesty and acidic kick to round out the flavor and preserve freshness.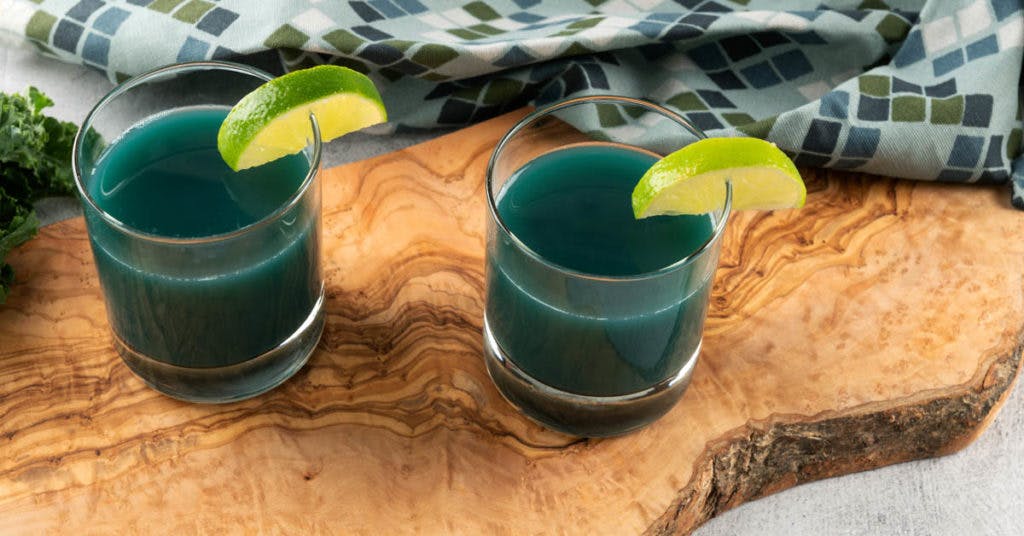 Chef Ari Sexner decided to create his own healthy twist on the kale tonic using ACV (apple cider vinegar) as an alternative to citrus, packing an extra punch of nutrition.

Why We Love This Kale Tonic Recipe with ACV
There are a lot of different ways a kale tonic could be made, but chef Ari's elegant twist makes for a well-balanced juice with a touch of sweetness.
Apple cider vinegar (ACV) has a strong, acidic flavor. Many people want to consume it for its health benefits, and opt to make switchels, a drink made with water, vinegar and spices. Also known as switzels, swizzles, switchys, ginger-water or haymaker's punch, these drinks were made popular in the American colonies in the late 1600s.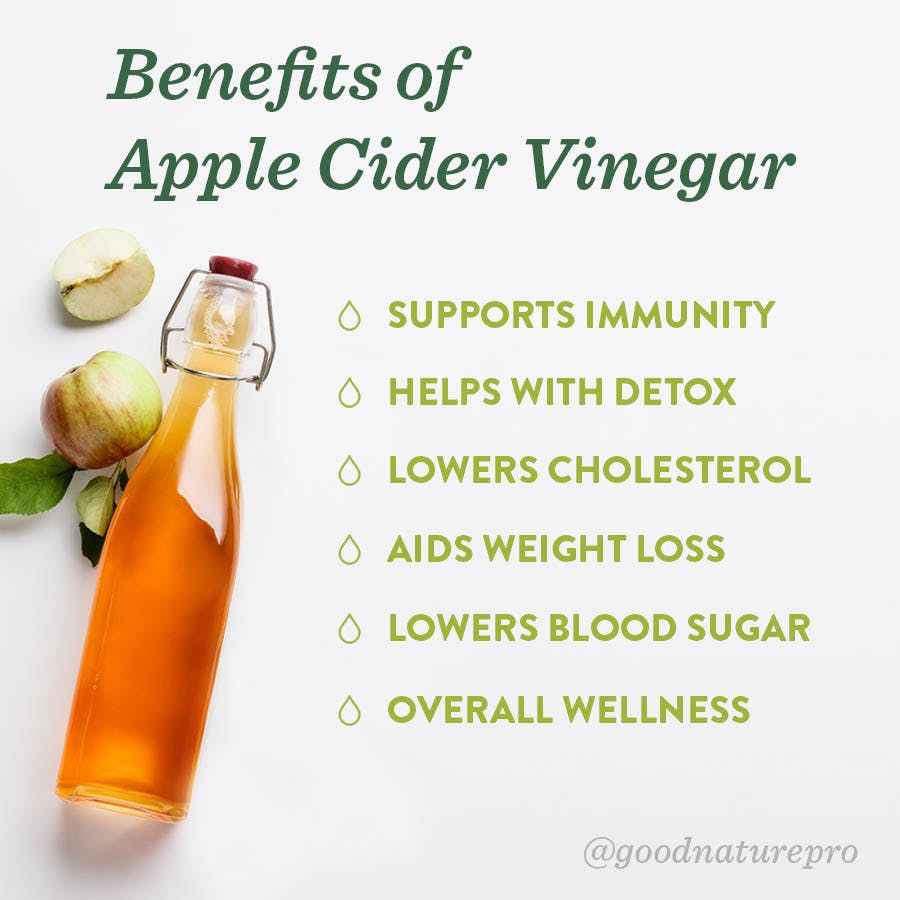 However, many still find ACV's flavor hard to drink, in switchel form, or even as a shot!
Chef Ari kept this in mind when crafting this delicious and bright juice recipe, making it easy for anyone to get the health benefits of superfood ACV.
Here's what chef Ari had to say about his creation:
"ACV (apple cider vinegar) is often used for shots only. We wanted to develop a recipe that would open a new door for some people that might be looking to add a different form of acidic flavor to juice outside of the typical citrus.

Being familiar with making switchels, we knew this blend needed a real depth of flavor to work well. We use pear and green apple for some slight sweetness, ginger and turmeric for spicy notes, kale leaves and spirulina to add not only some nutrient-dense benefits, but some savory depth. Finally, we added cucumber to mellow out the blend and pull everything together."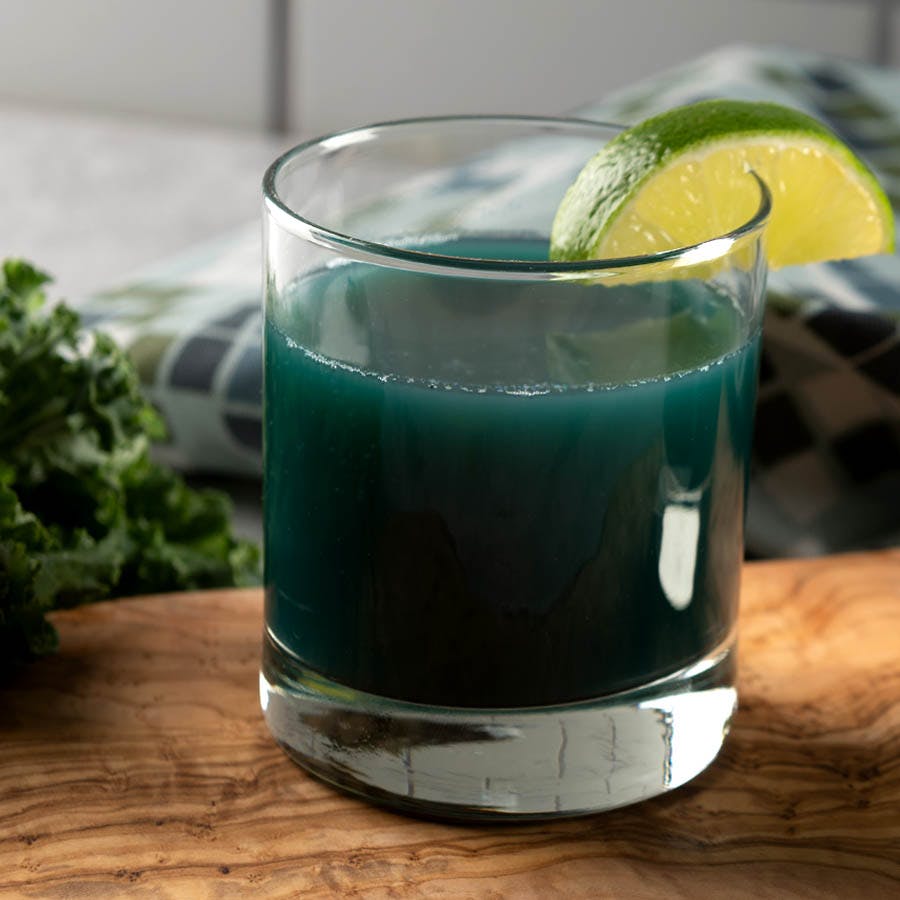 Now that you know how good this juice tastes, let's dig into the health benefits of this kale tonic with ACV.
Health Benefits of Kale Tonic with Apple Cider Vinegar
Major benefits in one glass of this juice include:
Supports Your Immune System. The citrus, pears, kale leaves, spirulina, and ACV in this recipe are all rich in vitamin A and vitamin C.
Great for Overall Wellness. Apples and apple cider vinegar contain critical vitamins and minerals as well as the folic acid that helps you absorb them efficiently.
May Help with Detox. Many supporters of ACV say it supports detox by helping to remove toxins from the body.
Keeps Your Heart Healthy. Kale, ACV and spirulina can help reduce cholesterol and triglyceride levels, reducing your risk of heart disease.