What happens when you combine iced tea with fresh juice made from raspberry, orange and pear? You get this super healthy, juicy raspberry iced tea recipe!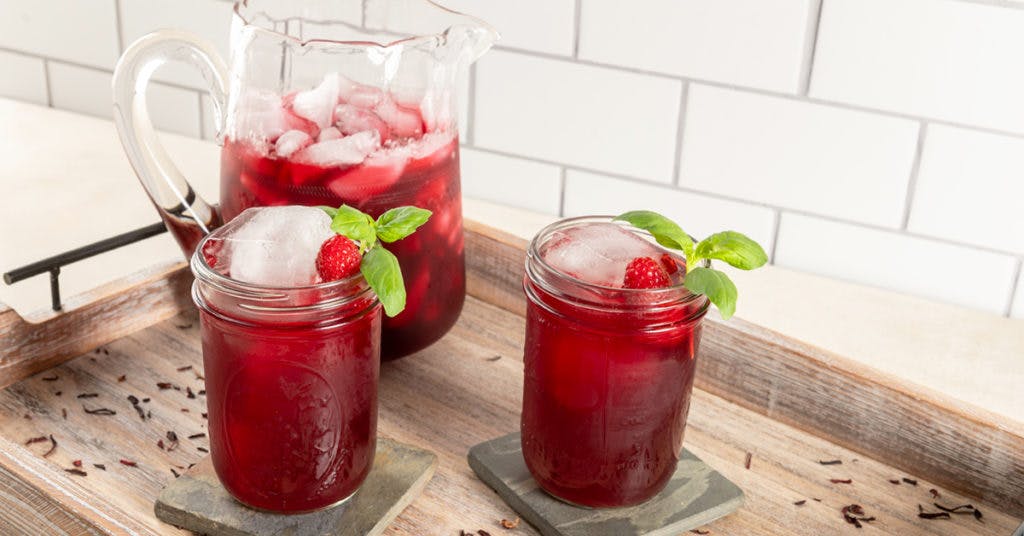 Perfect for hot summer days, our unique raspberry tea recipe doesn't have any added sugar, sweeteners or syrups. No fake-tasting raspberry flavor. Just fresh produce and some cups of water.
Why We Love This Juicy Raspberry Iced Tea Recipe
​This pretty-colored juice has an outrageously tasty and unique flavor.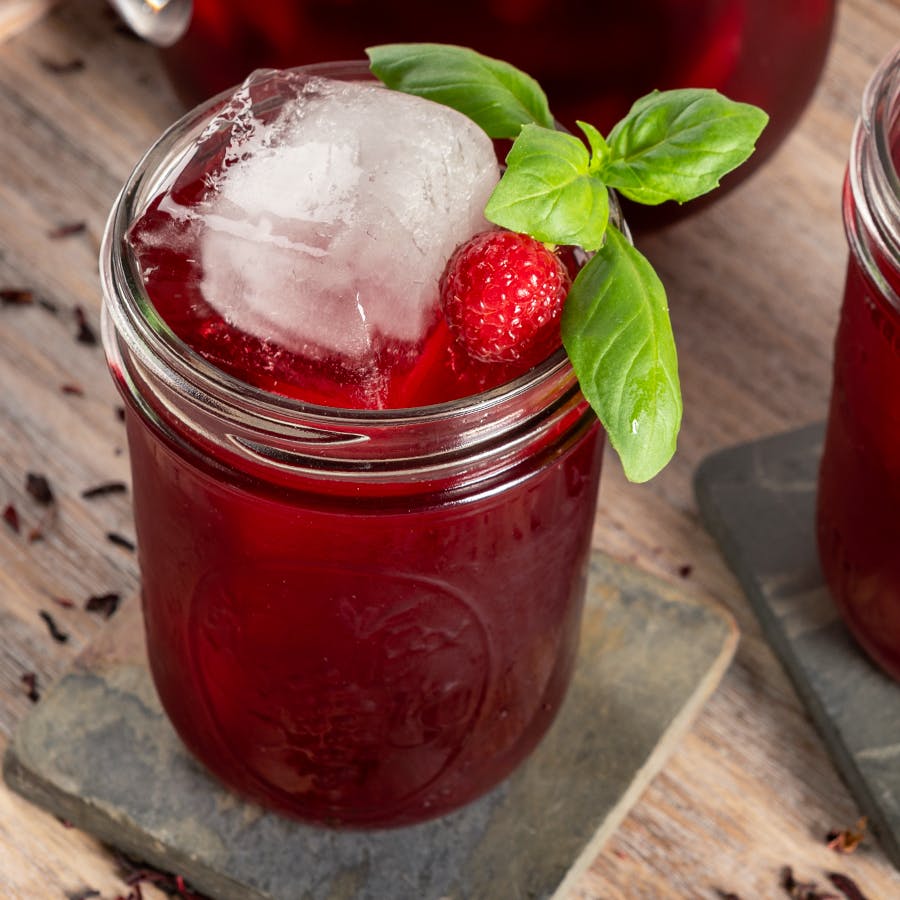 Here's what the creator of the recipe, juice expert and chef Ari Sexner, had to say about it:
"For a classic summer iced tea, most people like to go with the standard black tea or maybe even a green tea, but we wanted to utilize one of our favorite teas—not for just its health benefits, but also for its great flavor and color—hibiscus flower tea. Hibiscus is slightly tart and often compared to cranberry. So we build on that flavor profile with each item, leaving the hibiscus to be the main star.

What's tea without some form of citrus? Instead of the traditional lemon juice, we felt we should use one of the classic combinations for the tart flavor profile like cranberry, and that of course is the orange.
Raspberry has similar flavor profiles to the cranberry being slightly tart/sour. The pear is to bring slight sweetness to the tea, this can be omitted or increased based on the level of sweetness you want your tea.

The basil is the final element, we wanted to try something different than the all too common fresh mint leaf for tea, so basil was an easy choice since it pairs so well with most of the flavors in this blend."
Note: If you want caffeinated tea, replace the hibiscus with your favorite tea bag or loose leaf tea. This recipe is best when made in a bigger batch. Just multiply the ingredient amounts by the number of servings you want to make!

There are also loads of health benefits thanks to the healthy ingredients. These include:
Supports the immune system. Pear, orange and raspberry are all high in vitamin C, which is great for immune health.
Can help lower blood sugar, blood pressure and cholesterol. Orange alone may actually help with all three.
Increases energy. Even with no caffeine, the fresh produce in this juice should give you a nice burst of energy.
Rich in antioxidants. The three main ingredients are all high in antioxidants, including potassium.
High in many vitamins and minerals. Besides the ones already mentioned, the finished recipe has vitamin K, B9-folate, calcium, vitamin A and more.
Can aid weight loss efforts. Raspberries, in particular, are known to assist with weight loss.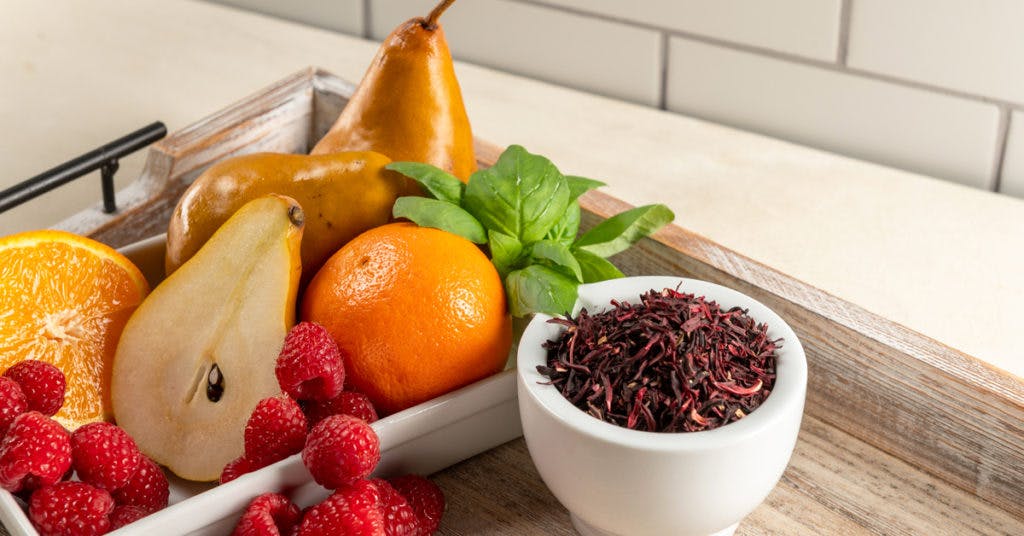 Note: If you like this recipe, try our Strawberry Rhubarb Juice next!