In this recipe, we blend jiaogulan tea with citrus and other fruits and herbs for increased health benefits and amazing flavor.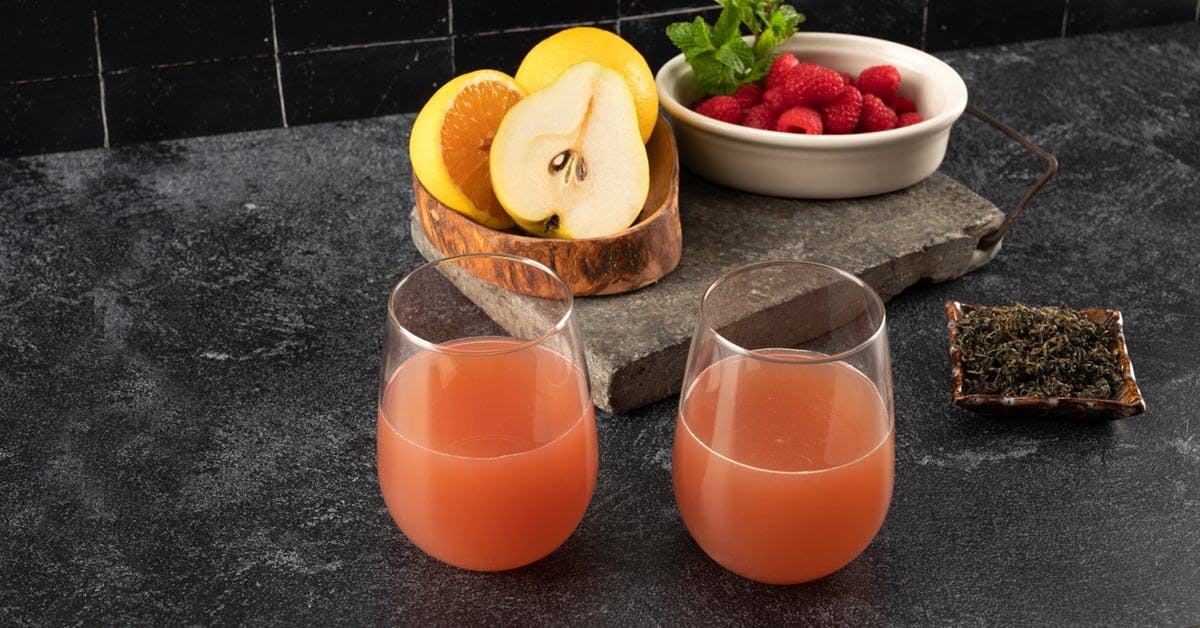 In ancient China, centurions drank an herbal tea they called "the immortality herb" or "southern ginseng". Today in China, this tea is known as jiaogulan and has proven to be very effective for lowering and controlling blood pressure, among many other health benefits. 

Why We Love This Jiaogulan Tea Juice Blend
​This pretty-colored juice has an outrageously tasty and unique flavor.
Here's  the thought process behind creating the blend from juice expert and chef Ari Sexner:
"We have been experimenting more and more with juice and tea combinations to create exciting new juice blends.

Jiaogulan tea has a classic bittersweet flavor, similar to that of a strong green tea. So to balance this out, we added flavors that are commonly paired with green tea: raspberry and mint.

We added pear for its natural sweetness as well as its light floral notes. For the acidity, we went with orange to provide a sweet acidic element and to further balance out the bitterness." – Chef Ari 

Health Benefits of Jiaogulan Tea
Not only is it a tasty juice, it is also very healthy and good for you. This juice blend contains jiaogulan tea which can help with lowering blood pressure and blood sugar, reducing inflammation and cholesterol, and also may help lower the risk of cancer.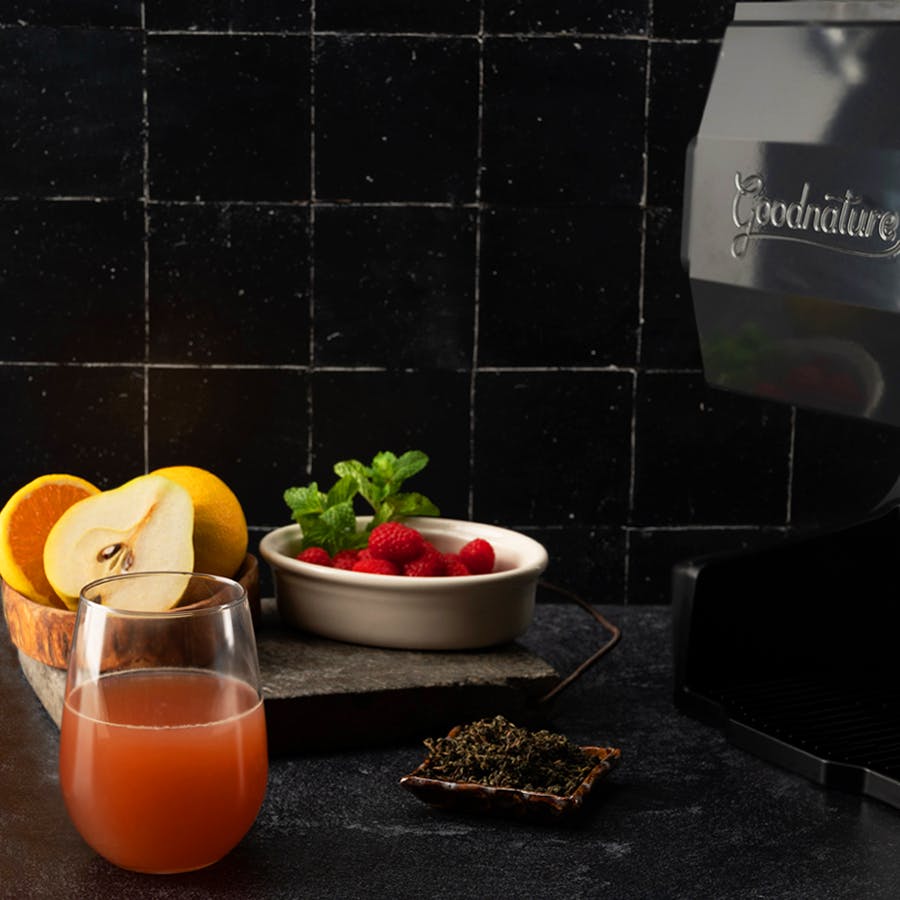 How To Make Jiaogulan Tea
This recipe is best when made in a bigger batch. Just multiply the ingredient amounts by the number of servings you want! Making jiaogulan tea is really easy,  just follow these simple steps:
Bring water to a boil, turn off the heat and add the tea.
Let tea steep for two minutes, strain.
Store in the cooler or refrigerator.
Where to Find Jiaogulan Tea
If you're having trouble finding the tea at your local grocery store, you can source it from Amazon.
As an Amazon Associate, Goodnature earns from qualifying purchases, at no added cost to you.