What Is Chaat Masala?
Chaat Masala spice mixes are a staple of Indian cuisine. It's used in everything from savory street food snacks to sweet beverages to Indian dishes with chutney.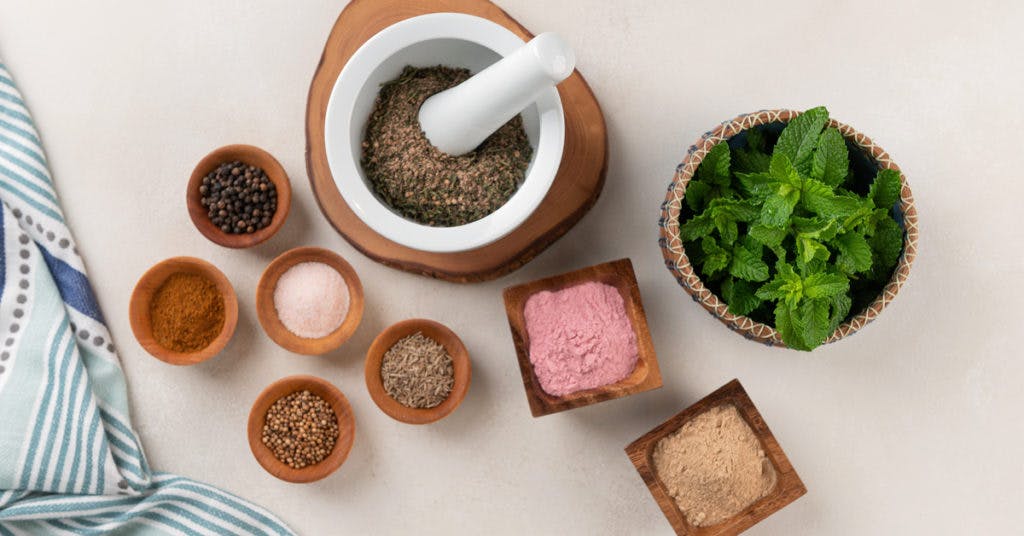 The interesting mix of dry roasted or toasted spices includes an array of ingredients. You'll typically find Chaat Masala recipes include coriander, cumin, mango powder, black rock salt, and mint leaves. Our chef-made version is a little different.
About This Chaat Masala Recipe
The Chaat Masala spice mix might take a little time to make, but if you keep it stored in an airtight container in a dry place, it will last for months.
Chaat Masala by definition is a spice powder mix originating from the Indian subcontinent and is primarily used in Indian, Bangladeshi and Pakistani cuisine.  There are many ingredient variations of Chaat Masala, depending on who makes it and its intended use.
We use this Chaat Masala version in our Pudina Indian Mint Lemonade 🙂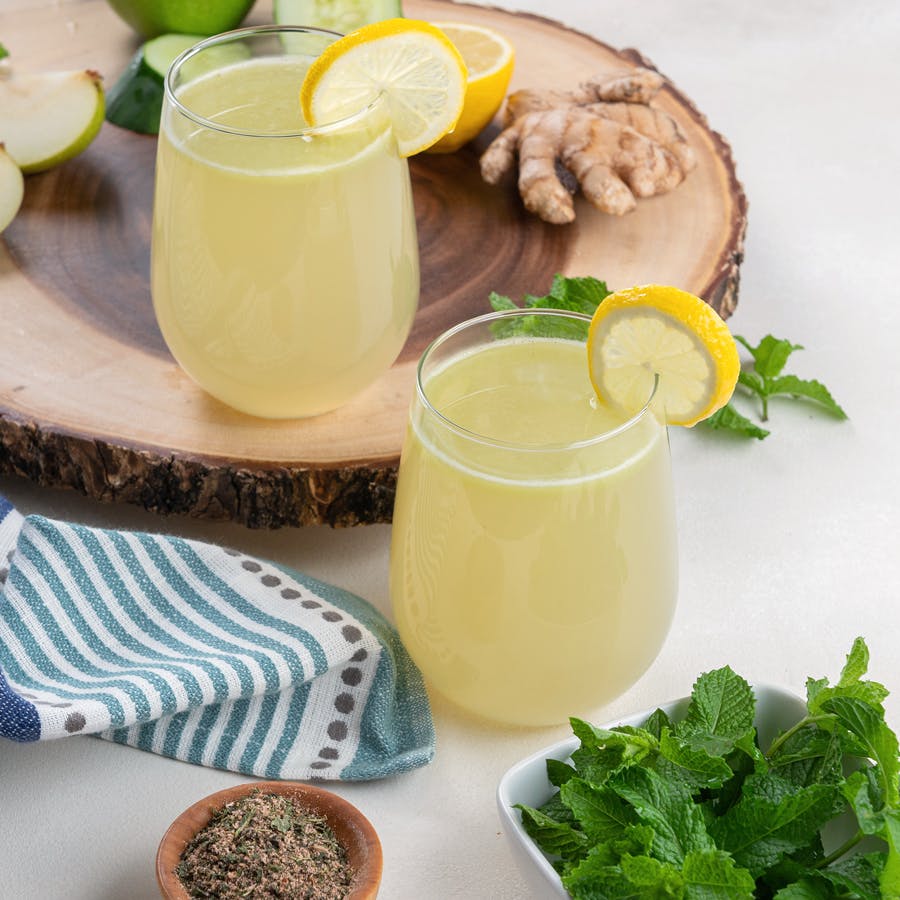 Unique Ingredients in This Homemade Chaat Masala Spice Mix
Anardana Powder is the ground dried seeds of the sour Pomegranate fruit (Daru) along with pulp, grows wild in the hill slopes of the Himalayas. Used for enhancing the taste of curries and chats.
Amchoor, aamchur or amchur, also referred to as dry mango powder, is a sour and tangy fruit spice powder made from unripe green mangoes that have been sun dried and ground into a powder. It is mostly produced in India, and is used to flavor foods and add the nutritional benefits of mangoes when the fresh fruit is out of season. It contains many nutrients including vitamin A, E and C, iron, and antioxidants, and is used in preparing many Ayurvedic medicines.
Note: Some of these spices/powders are relatively uncommon. See pro tips below for ingredient substitutions that you might have more readily available:
Dried mango powder can be replaced by maqui or acai powder.
No pomegranate seed powder? Whole fruit pomegranate powder works too.
If fresh mint leaves are not available, you can use 1/3rd the amount of dried mint instead.
We used tellicherry peppercorns, but black pepper or any other form can be used.
We prefer pink Himalayan salt, but many Chaat Masala recipes use black salt.