Holy basil, also known as tulsi, is a powerful adaptogen that is used to reduce stress, support the immune system, and boost brain power.
Holy basil is different than the basil use in your favorite sauce recipe, although that type of basil is used in this recipe as well.
Typically holy basil is made into a tea, commonly known as tulsi tea. If you're looking for different ways to enjoy tulsi and you love green juice, this is the perfect recipe!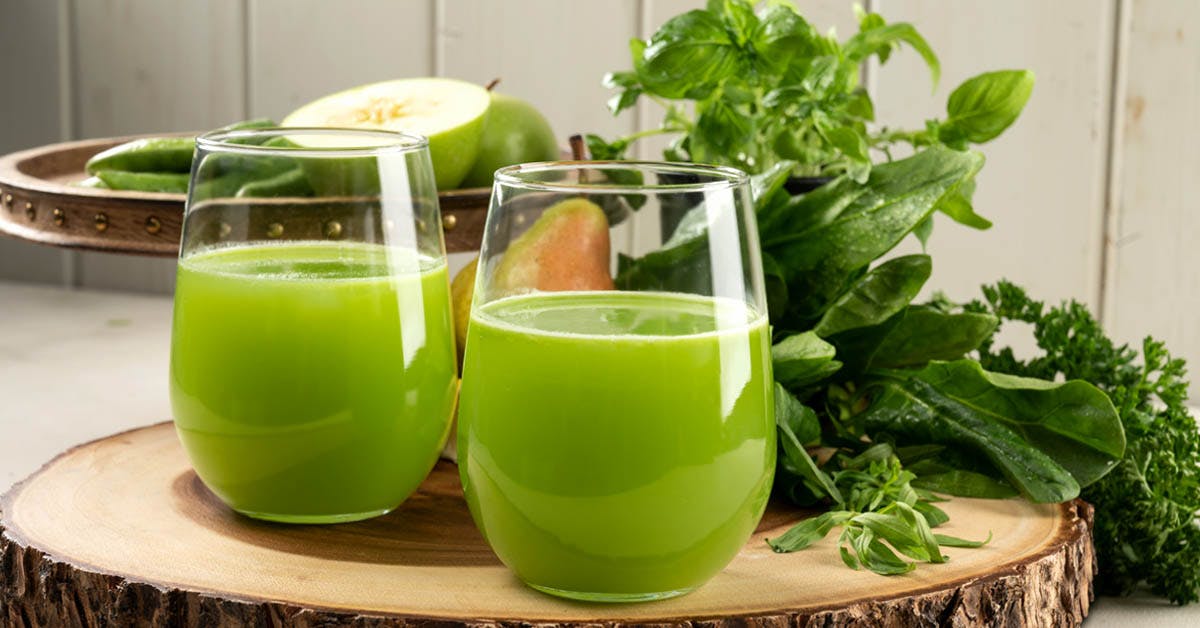 For this blend, we are using herbs and produce that are considered in-season during springtime. Snap peas, pear, spinach, basil, tarragon, parsley, apple, and a bit of lemon are combined with holy basil leaf extract, creating a light and refreshing green juice.

Why We Love This Holy Basil Green Juice
Let's talk green juices for a second. How many different ones have you tried? If you're like me you've probably tried a green juice at every juice bar you've ever visited. So a lot!  They all tasted similar, am I right? Cucumber and kale with lemon, yeah, yeah, yeah.
Well if you're tired of the boring old green juice, you're in for a real treat with this recipe. I mean, tarragon? holy basil? and who puts sugar snap peas in their juice? We do! Break out this blend and you'll be bumped from sous chef to executive chef in the juice kitchen for sure. 
Here's what Chef Ari has to say about his fine herb creation:
"For this seasonal blend, we wanted to feature holy basil (tulsi) for its amazing health benefits. We paired it with various herbs to create depth of flavor. The peas provide a light crispness that work well with a wide range of herbs, and the pear adds a light sweetness. The citrus and green apples add to the overall freshness of the blend. Finally, we add spinach to make and keep the juice vibrant and green."
Health Benefits of This Holy Basil Green Juice Recipe
Brain Booster
Holy basil has positive effects on cognitive functions such as memory, focus, creativity, and motivation. Plus, it helps the body adapt to stress, win-win! 
Anti Inflammatory
Holy basil, green apple, pear, parsley, and snap peas all help fight inflammation to help keep the body pain-free.
Immune System Support
Almost all of the ingredients in this recipe are known for modulating and/or strengthening the body's immune responses. Incredibly important health benefit these days!
Want to learn more about holy basil including benefits and how to grow it or buy it? Read the article here: Holy Basil: Uses, Benefits, and Recipes
As an Amazon Associate, Goodnature earns from qualifying purchases, at no added cost to you.