If your motivation for juicing is wellness, you have found the right recipe. 
This delicious dandelion green detox juice recipe has loads of health benefits. Unlike most dandelion juice recipes out there, it has a sweet flavor (with a slight kick) and no overwhelming bitterness.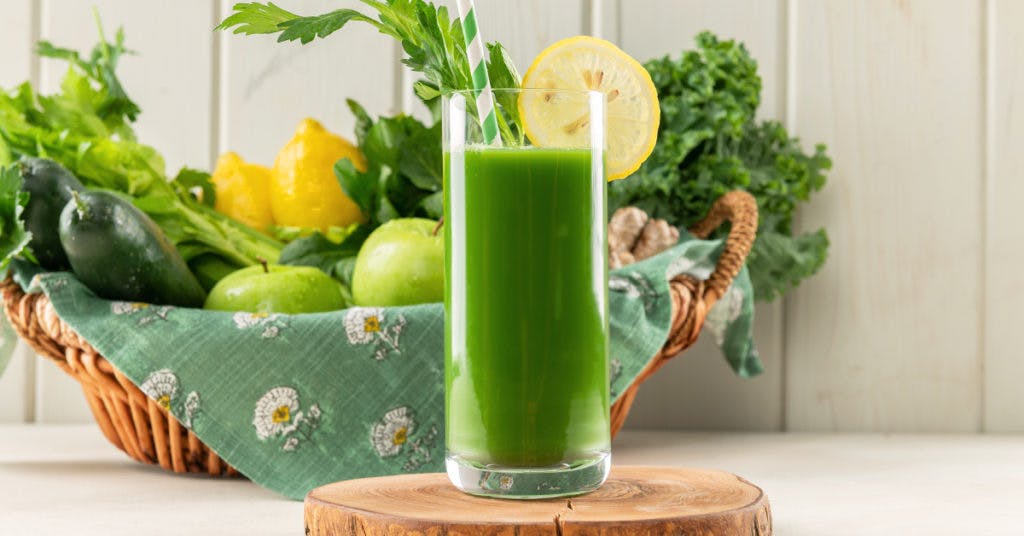 Read on to learn the benefits of juicing dandelion greens and why we love this recipe.
Can You Juice Dandelion Greens?
The simple answer is yes, you can juice dandelion greens. However, you should keep in mind that dandelion greens are very bitter. 
If you don't mind downing a bitter juice, feel free to include a big helping of them in your juicer. Otherwise, you'll want to balance the bitterness with sweet produce (like apple) or strong-flavored ingredients (like ginger and lemon juice).
(Note: Another way to consume dandelion without the bitter taste is by making a smoothie. For example, you could blend this finished juice with a frozen fruit — bananas or mangoes are perfect — to make a delicious green smoothie.)
You may be wondering why anyone would want to drink a bitter juice. The answer lies in the powerful health benefits of dandelion leaves/greens.

Health Benefits of Dandelion Juice
​These health benefits are a big part of the appeal of juicing greens from dandelion root:
Promotes liver function. Dandelion has a detoxing nature, helping to regulate hormones that facilitate the removal of toxins from the body.
Super high in vitamin K. Vitamin K plays a role in would healing/blood clotting, bone metabolism, and regulating blood calcium levels.
High in vitamin C. This is great for immune system support.
Rich in vitamins A and E. Both of these vitamins have key antioxidant properties that help with eye health and more (see: A and E).
Helps decrease water weight. Natural diuretic properties can help decrease water build-up in the body.
Stimulates gallbladder flow. Gallbladder surgery is one of the most common surgeries in the US. Eating bitter foods like dandelion can help you steer clear of gallbladder issues.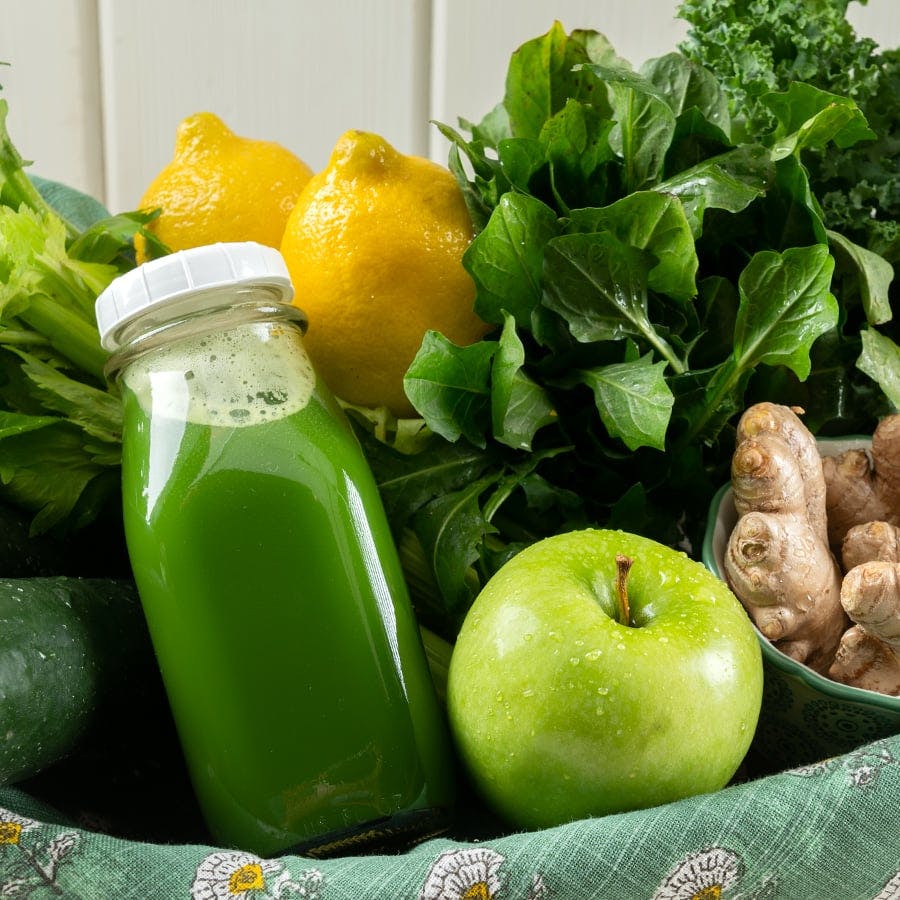 Why We Love This Detox Dandelion Green Juice Recipe
First of all, it tastes amazing. You would never know dandelion greens are bitter from drinking this juicing recipe. Our in-house chef Ari did an amazing job coming up with a detoxifying juice that balances out that dandelion bitterness.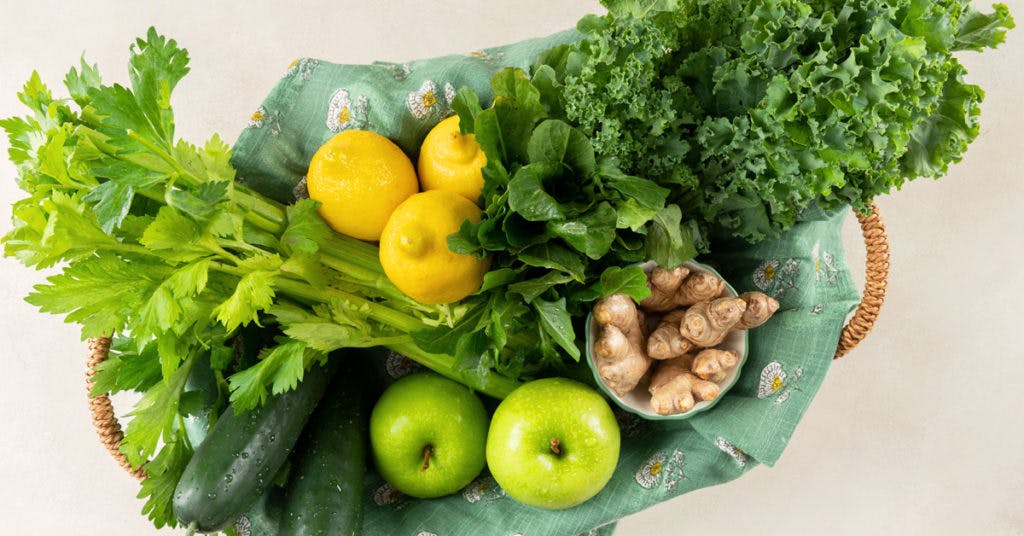 We've covered the featured ingredient enough. Now, let's talk about some of the health benefits of the other ingredients.
Green Apple: High in vitamin C and potassium. Anti-inflammatory. Can help lower blood sugar and cholesterol levels.
Kale: High in vitamins A, K and C. Can help lower blood pressure and cholesterol. Aids digestion. Detoxifies. Good for heart and skin health.
Cucumber: High in vitamin K. Prevents acid reflux. Anti-inflammatory. Can lower blood pressure.
Ginger: High in vitamin B6, magnesium and manganese. Aids digestion. Can help reduce pain and prevent ulcers.
Celery: High in vitamin K. Reduces acidity. Anti-inflammatory. Improves kidney function.
Lemon: High in vitamin C. Natural antibiotic. Strengthens immune system. Improves digestion. Promotes heart and skin health.
Like all of our juice recipes, this dandelion green juice is gluten-free and dairy free.