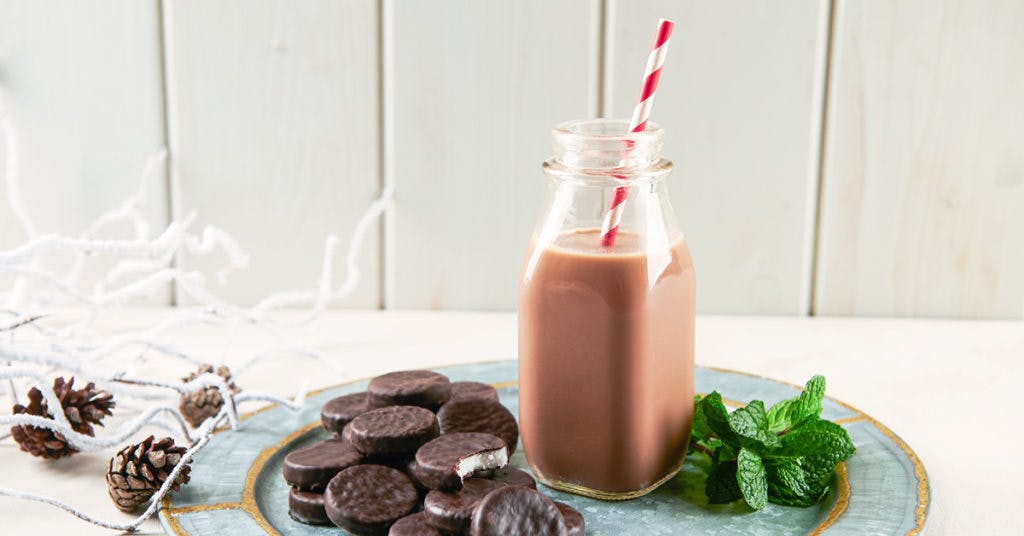 The Christmas season is here, which means it's time to move on from pumpkin spice to peppermint!
This delicious, dairy-free treat tastes like a peppermint patty. Drink it straight like a glass of milk or use it as a festive coffee creamer. Either way, your taste buds will thank you!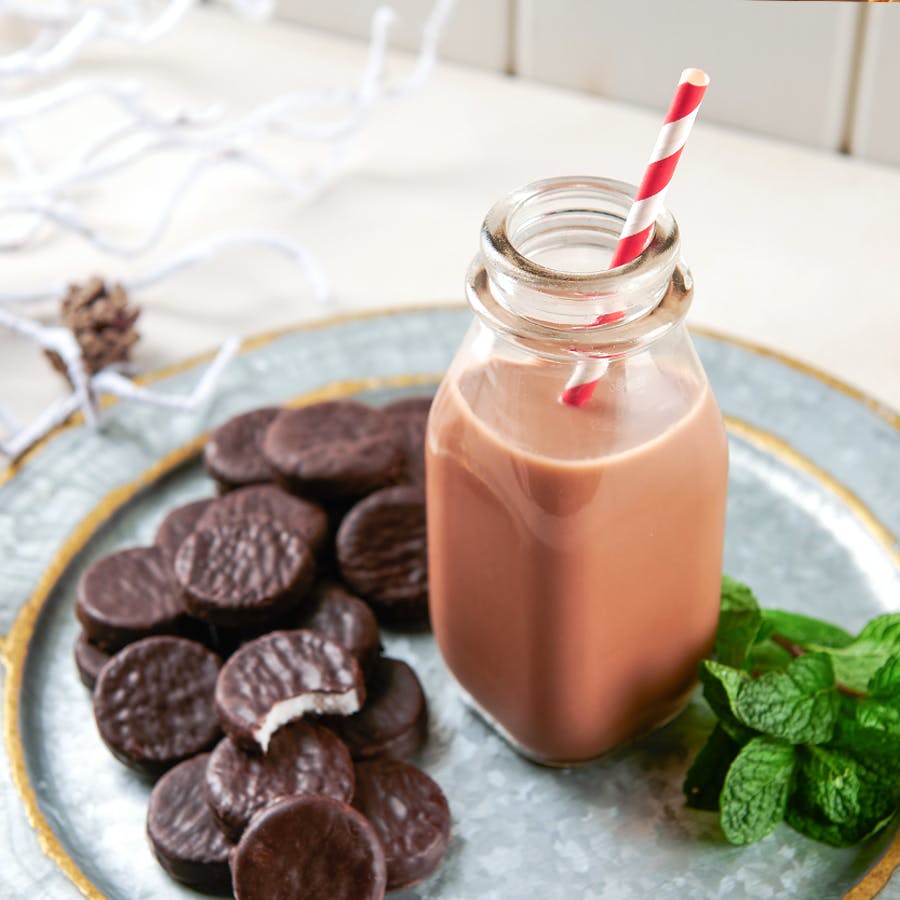 The Many Uses for Our Peppermint Patty Milk Recipe
There are countless ways to utilize this delicious, dairy-free peppermint patty milk. Here are 8 ideas:
Drink it straight like a glass of milk.
Dunk cookies!
Use as coffee creamer for peppermint patty coffee.
Mix into chai tea.
Create a peppermint patty latte by adding it to an espresso shot!
Add Kahlua or Baileys for a sweet and festive cocktail.
Blend in smoothies.
Toss it in your morning oatmeal or overnight oats.
Make peppermint chia pudding with it.
 Leave it next to the fireplace for Santa on Christmas Eve!
Note: This recipe makes 12 ounces of peppermint patty milk, which is enough for one serving or around six cups of coffee.
This recipe comes out the best when making it in a larger batch, multiply the ingredients by the number of servings you would like (4 or 5 is usually good) or use the percentages chart below:
| | |
| --- | --- |
| 100% | water |
| 33.9% | soaked raw almonds (skin on) |
| 8.5% | pitted and soaked dates |
| 1% | organic cacao powder |
| 0.5% | organic peppermint extract |
| 0.5% | pure vanilla |
| 0.5% | pink salt |
Making nut milk produces a great byproduct – tasty pulp that can be used in a multitude of recipes, so don't throw it out! You can make nut butters or even pesto! Try our delicious Vegan Basil Pesto recipe!