That Christmas Spirit
This has been a tough year, no doubt. Without the festive holiday parties and fun family gatherings, it may be a bit harder getting into that Christmas spirit.
If you're anything like me though, you are hanging tough and you're not going to give up without a fight. The tree is up, carols are playing, and I'm reminded of what is really important this Christmas—to be grateful for the health and safety of myself and my loved ones.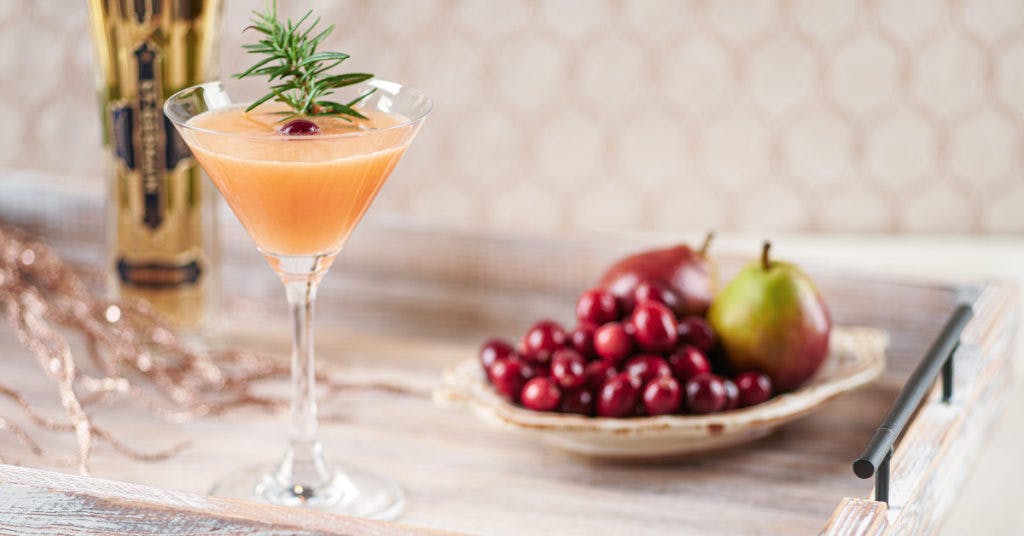 While you might not be able to share this cocktail with your extended friends and family this holiday season, it does make sitting on the couch watching your favorite Christmas movies a little extra special. I hope it brings a bit of sparkle to your holidays at home!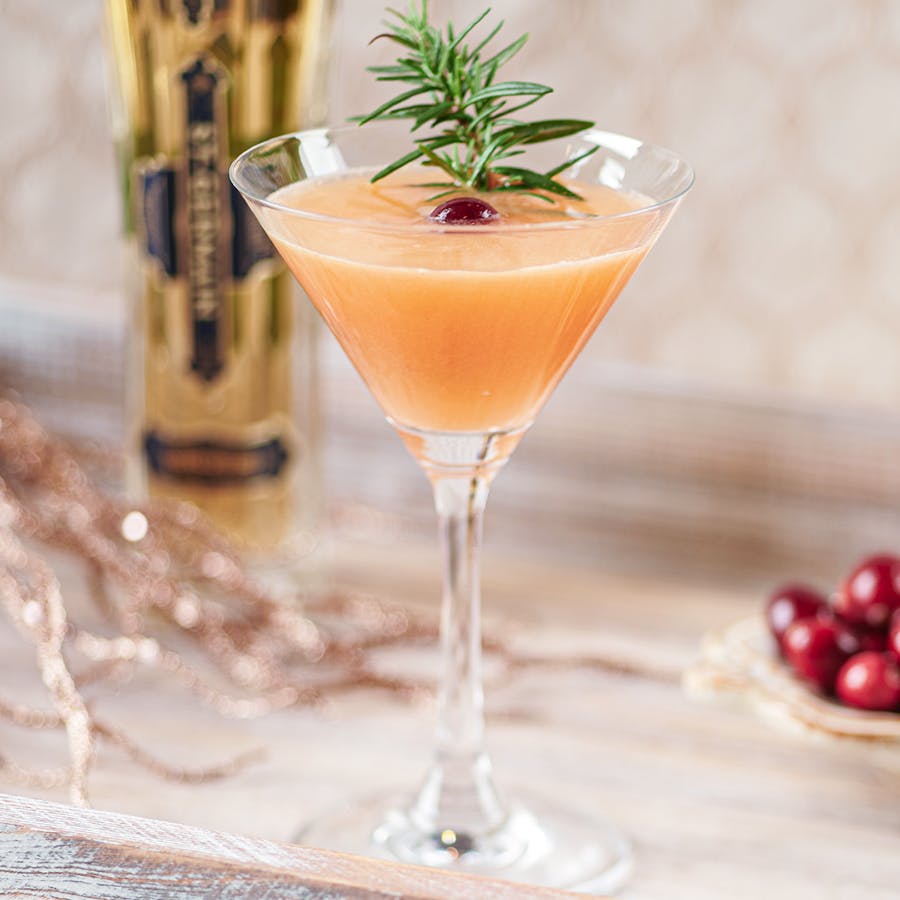 Why We Think This Is The Best Holiday Cocktail
No added sugar. This recipe uses cold-pressed juice from cranberry, apple, orange, pear, lemon and fennel, completely balancing out the tart and sweet flavors. The St Germain elderflower liqueur does contain 11g of sugar per ounce, but I have not been able to confirm if this is a natural sugar from the flowers or a refined sugar—so the jury is still out on that. 
No simple syrups or corn syrup. A lot of cocktail recipes call for simple syrup, which is a mixture of sugar and water made into a thick syrup. Many store bought juices contain high fructose corn syrup, which is yet another way of adding that unwanted processed sugar. 
It is pretty healthy. Aside from the elderflower liqueur, it is really great for your body. Full of antioxidants and Vitamin C, it also supports the immune system. Maybe it balances out? I like to think so. At least better than sipping an alcoholic beverage with NO nutritional benefit.
It's a low calorie cocktail. Only 75 calories per serving, how many cocktails can boast that?
The liqueur is made from fresh elderflowers. The all natural St Germain Elderflower Liqueur is a French liqueur made with fresh elderflowers that are hand-picked once a year. With subtle notes of peach, pear and grapefruit, it pairs nicely with our cranberry juice recipe, making it the best holiday drink, ever!