The leaves are changing, and parkas are coming out of storage. It's time to cozy up to the fireplace and settle in for the changing season.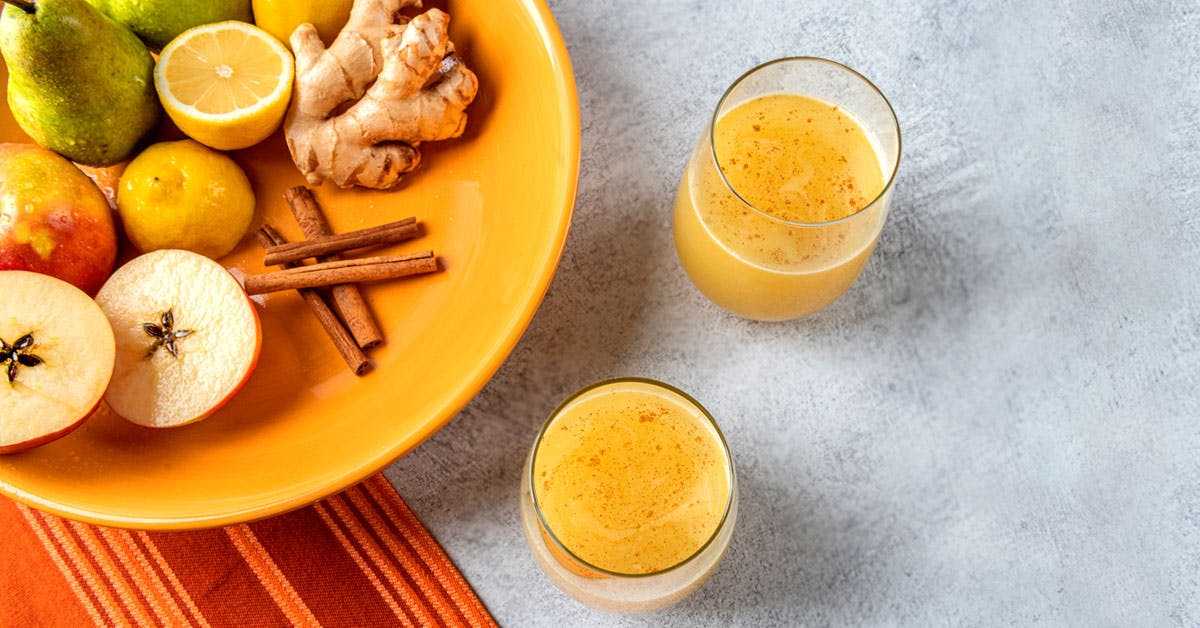 However, some of us will get unlucky and catch a dreaded seasonal illness, battling with flu symptoms and sore throats.
Don't despair! The moment you feel that tickle in your throat, have a friend or partner prepare this delicious home remedy to ease your symptoms and shorten the duration of your sickness.
Full of nutritional powerhouses like apples and ginger, this spicy blend will ensure you are feeling back to normal in no time at all.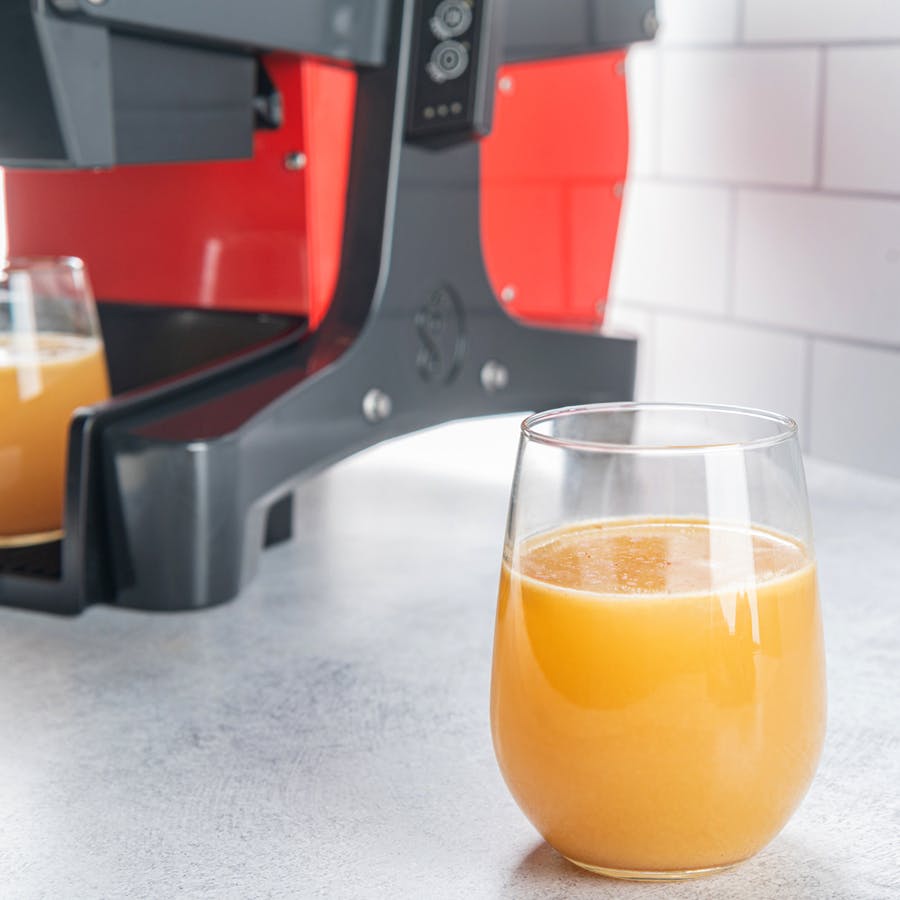 Why We Love This Cold-Fighting Juice Recipe 
When you're under the weather, you want nourishing and hydrating foods that are easy to get down. The recipe is the best juice for feeling warm and well, even when you are battling a cold or flu. 
Here's what chef Ari had to say about his creation: 
"For this recipe we wanted to come up with a juice that tastes like a cider, but has the power of a flu shot. Vitamin C is great to load up on when you are feeling sick. The fruit juices in this recipe are a great source of vitamin C, and we also added more in powder form.  The zinc is very neutral in flavor and is optional, but is a great addition for its known benefits."
As amazing as this juice recipe is, you are probably drinking it for its health benefits.
Let's dive into why this blend is so good at cold-busting.
Health Benefits of This Immunity Juice Recipe 
Here are some of the major benefits in one glass of this juice:
Cold and flu relief. Zinc helps your immune system and metabolism function, and has been shown to shorten recovery from a cold or flu. 
Antioxidant properties. The extra vitamin C and ginger contain naturally occurring antioxidants that are anti-inflammatory and cold-fighting. 
Great for overall wellness. Citrus fruits are superfoods that contain calcium, vitamin C and vitamin B. Cinnamon gives this recipe a potassium boot!
Citrus fruits are high in Vitamin C. Fresh juice from oranges and grapefruit give a healthy dose of Vitamin C. This nutrient contributes to immune defense by supporting various cellular functions of the immune system. Vitamin C also supports barrier function against pathogens and protects the body from environmental stress.¹
Zinc activates enzymes that fight viruses and bacteria. Zinc actually "turns on" cells that helps to destroy viruses and bacteria by breaking down their proteins!² What a great tool to have in your virus-fighting arsenal — we recommend getting a good dose of Zinc daily.
Anti-inflammatory properties. Fresh ginger and fresh turmeric pack a nutritious and anti-inflammatory punch that can even lower your cholesterol!
Note: Need to get a lot of vitamin C in a pinch? Check out this infographic (source) of the top plant sources of vitamin C.