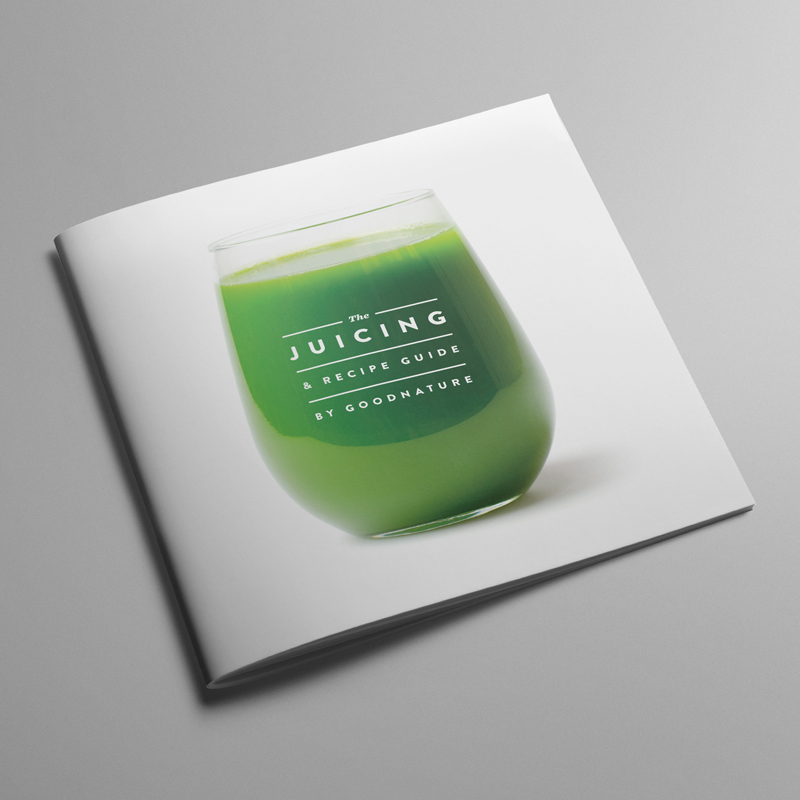 The Juicing & Recipe Guide
Learn how to create the world's greatest juice on a Goodnature juice press with The Juicing & Recipe Guide by Goodnature.
This full color softcover book comes complete with tips and techniques, resources, and recipes for juice, nut milks, cocktails and juice pulp.
48 pages, measures 8" x 8"
Free shipping everywhere in the United States when selected upon check-out. This product is shipped via USPS, please allow up to 2 weeks for delivery.
Product Details
Shipping Policy

FREE Shipping in Continental US