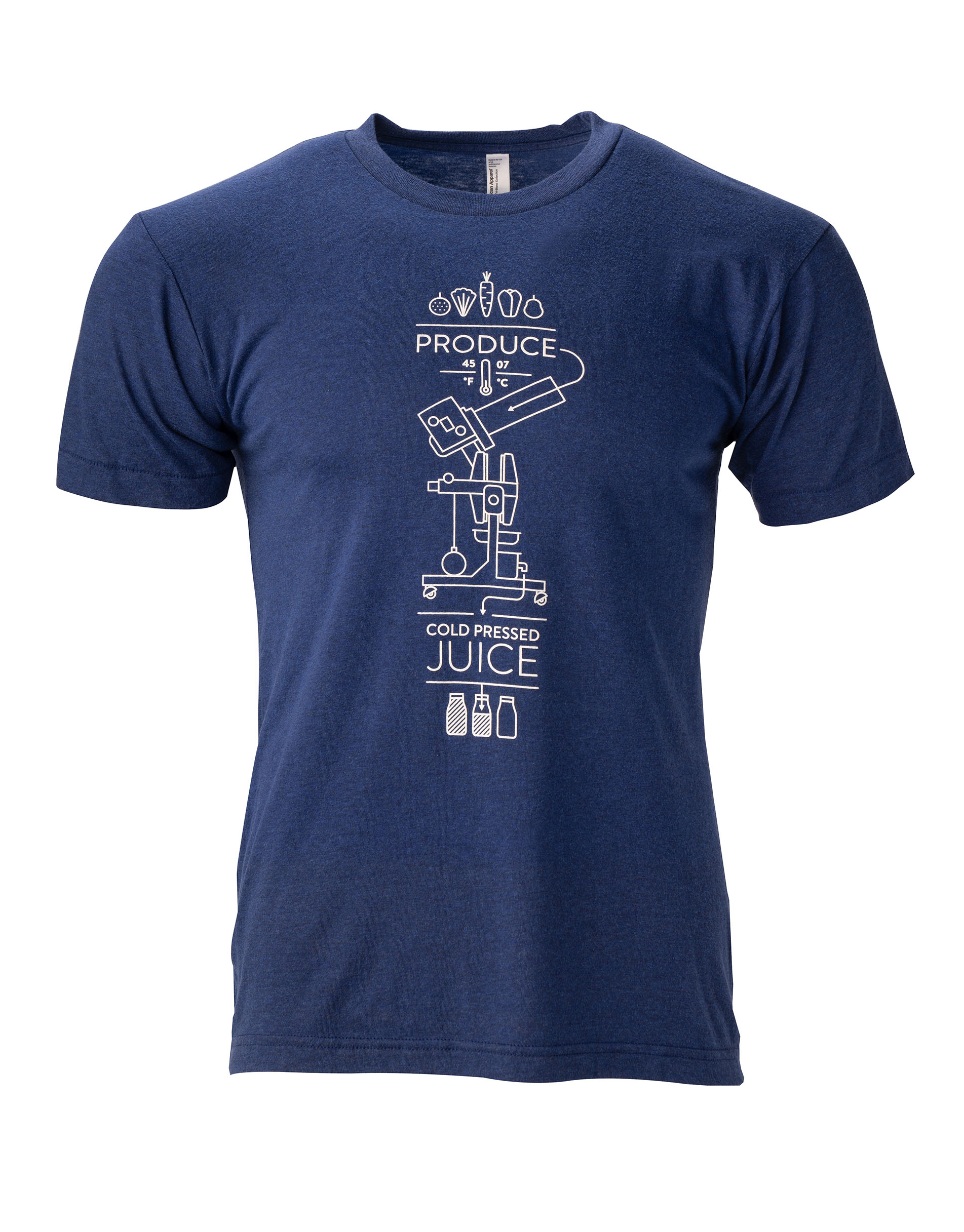 Produce Cold Pressed Juice X-1 Tee
"Cold Pressed Juice" and Goodnature X-1 on the front, "Goodnature" script logo displayed on the back.

Tri-indigo with white print in a super soft lightweight fabric for that worn-in vintage feel.


Tri-Blend (50% Polyester / 25% Cotton / 25% Rayon) construction

Polyester retains shape and elasticity; Cotton lends both comfort and durability; an addition of Rayon makes for a unique texture and drapes against the body for a slimming look
Product Details
Shipping Policy

FREE Shipping in Continental US
Special shipping terms
Free shipping on apparel in the Continental US.