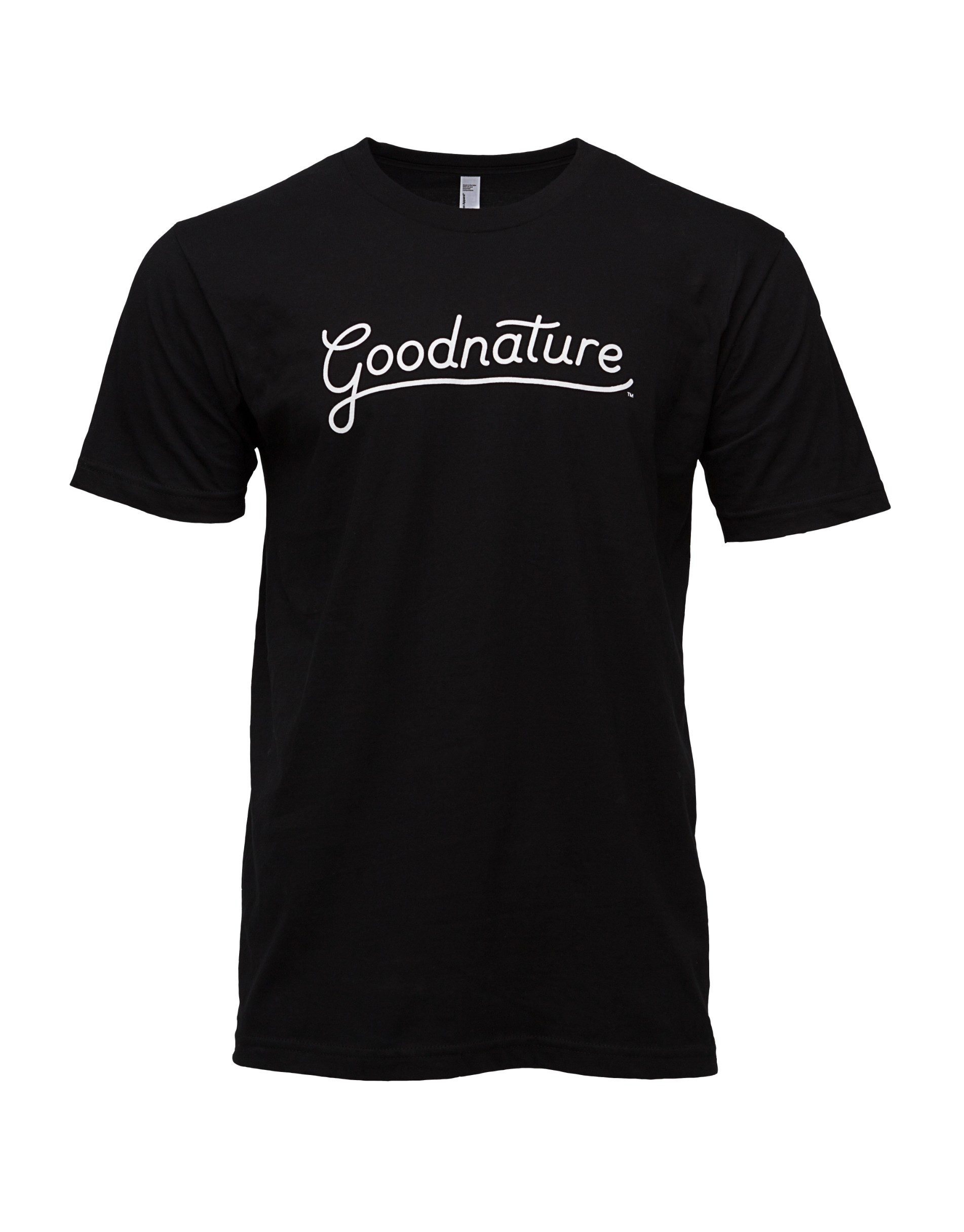 Goodnature Official Factory Issue Black Tee
American Apparel crew neck tee with white "Goodnature" script logo on front. "Cold-Pressed with Goodnature" logo on back.
This is the uniform tee worn by Goodnature staff at the official Goodnature factory in Buffalo, NY.
100% Cotton. Unisex.
Product Details
Shipping Policy

FREE Shipping in Continental US
Special shipping terms
Free shipping on apparel in the Continental US.