Due to vibrations for the machine, there are 4 bolts that may come loose over time. To prevent any issues, we recommend the following maintenance:
Remove the clear juicer lid.
Locate the four bolts that hold the lid in place.
Using a flat-head screwdriver, tighten the bolts until snug.
Repeat every 2 weeks or as needed to prevent the bolts from becoming loose.
Images: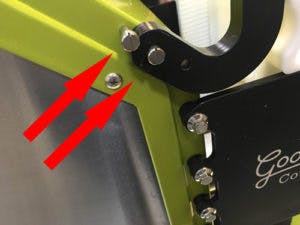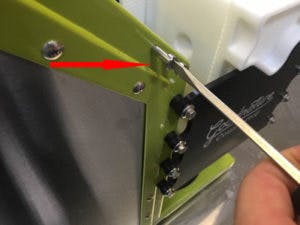 OPTIONAL (recommended) – Apply LOCTITE adhesive to the threads of the bolts before tightening, which will help prevent the bolts from becoming loose in the future. If you apply LOCTITE to the bolts, you may not have to perform the above maintenance more than once. LOCTITE can be purchased at many retailers, including Home Depot.
For additional technical support needs, contact our technical support team. To order new parts and press bags, visit the CT7 parts page.