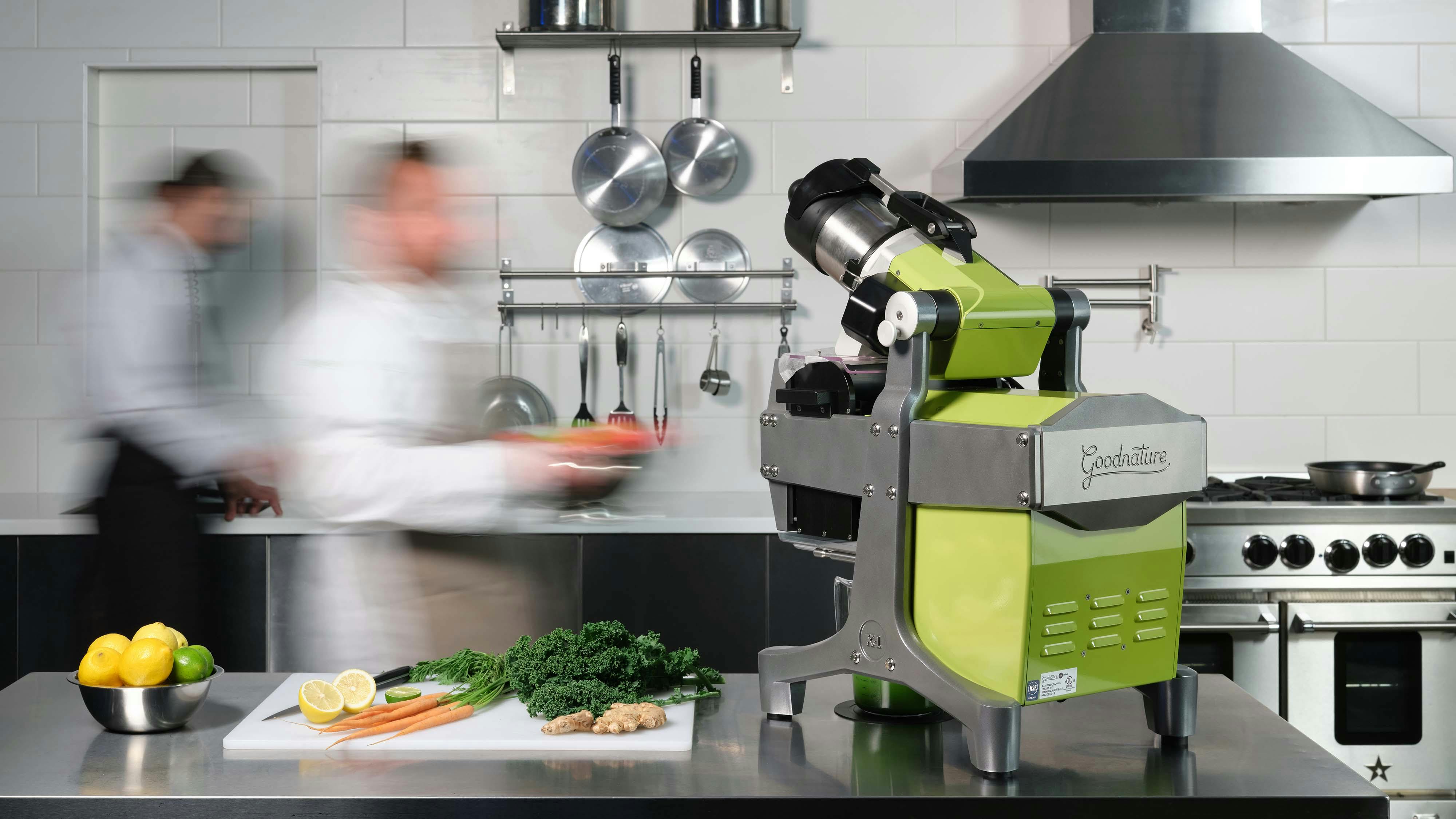 Certified Pre-Owned Cold-Press Juicers
When you buy used cold-press juicing equipment from Goodnature, you can rest assured knowing you are investing in a quality product that we stand behind. Each machine is factory reconditioned to meet Goodnature's quality standards and comes with our one year manufacturer's warranty.
Sale
M-1
The Goodnature M-1 is the first commercial juice press built specifically for juice on-demand. Now you can deliver Goodnature quality juice in our smallest footprint ever, one glass at a time. A commercial juicer for juice bars, restaurants, or even a home juicing business.
Sale
X-1 Mini
When starting a cold-pressed juice business, the most important investment you'll make is the juicer. The X-1 Mini is engineered with one purpose in mind - be the heart of a successful juice bar, juice delivery, or bottled juice business.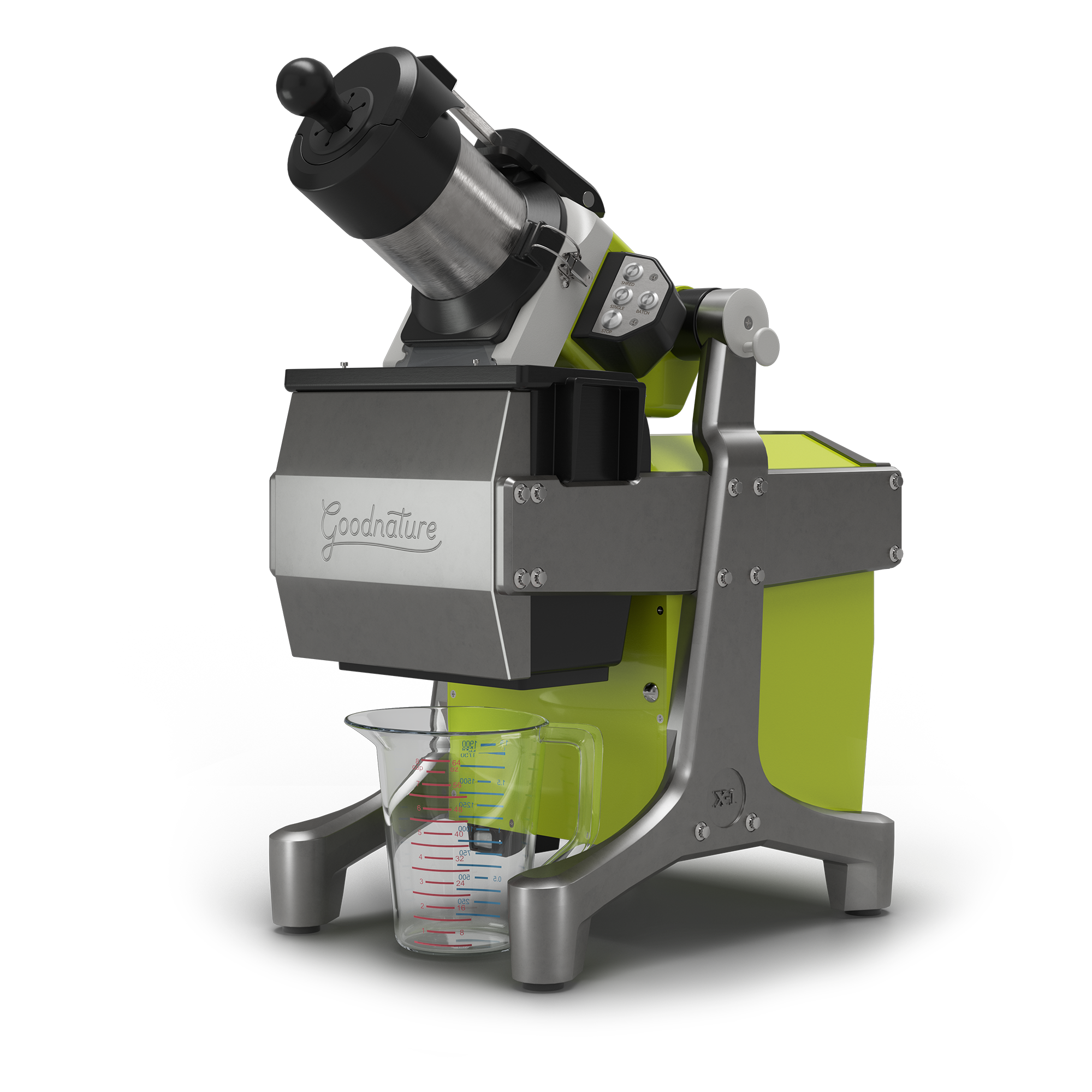 Sale
X-1
The X-1 is a professional juicer capable of producing a thousand bottles of juice per day. Now in its third generation, the X-1 is used by successful cold-pressed juice producers, nut milk producers, and cider producers in more than 80 countries.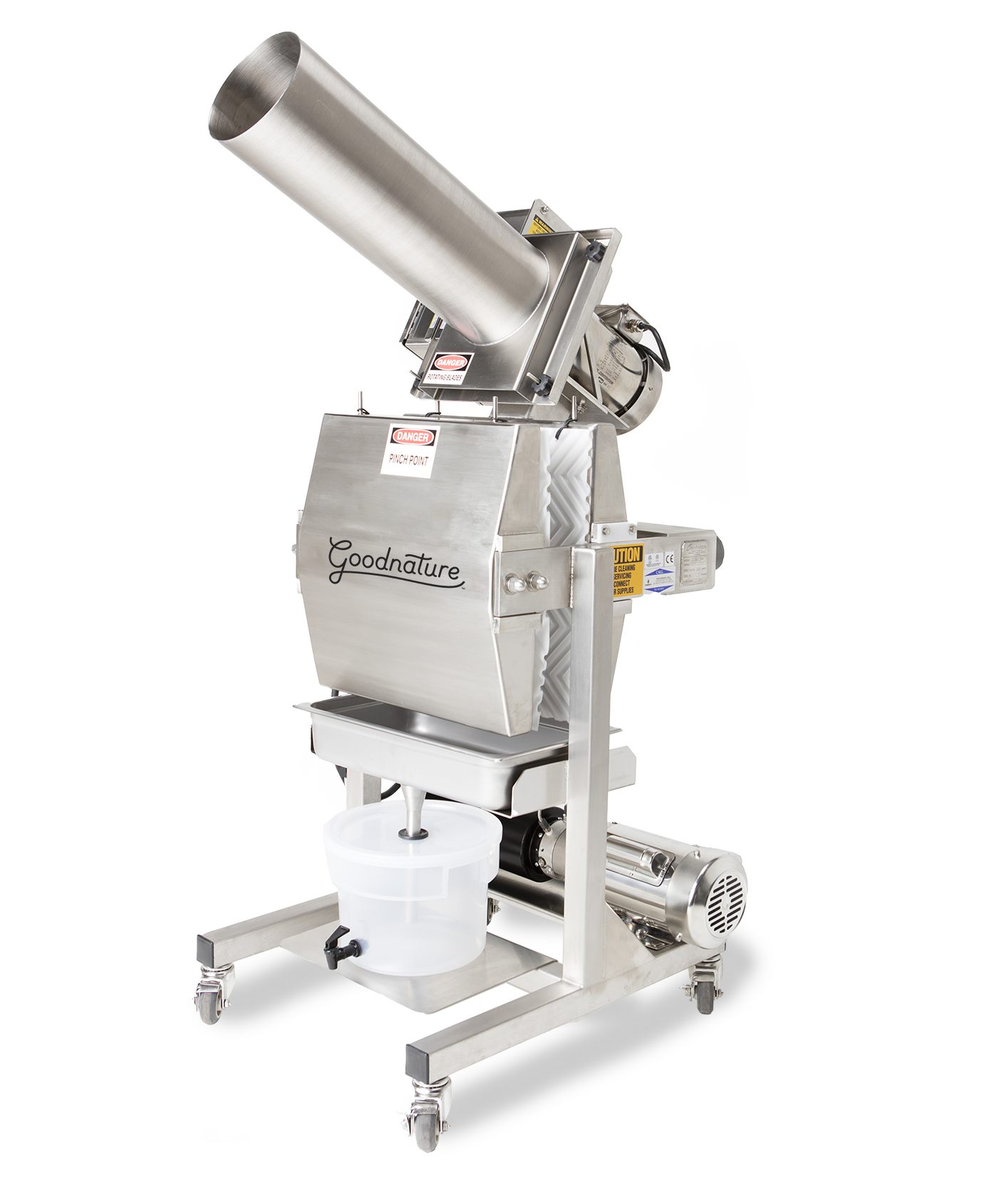 X-6
The X-6 contains six X-1 sized press bags, ramping up your commercial juice and cider production. Capable of producing 40 – 100 US gallons per hour (150 – 380 liters), the X-6 can make 400 – 1,000 twelve ounce bottles an hour. Used by cold press juice and cider producers, nut milk producers, and kombucha producers worldwide.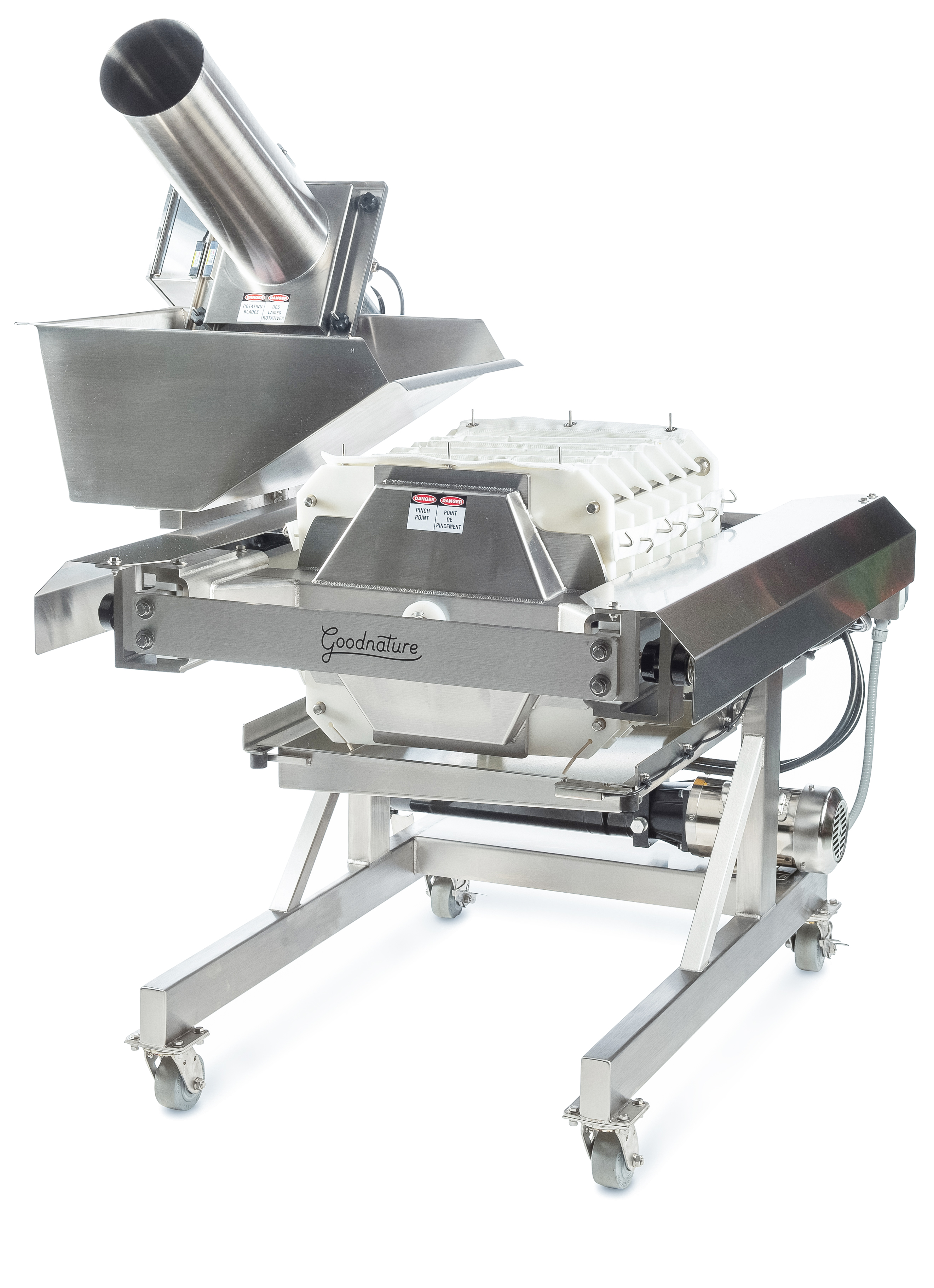 Maximizer Series
Do you want maximum yield, maximum clarity, and maximum profit? Then you need a Maximizer. The Maximizer is the industry leader and go-to choice for high-production, premium cold-pressed juice companies such as Evolution Fresh. Companies focused on premium cider such as Citizen Cider, Martinelli's and 1911 Established also choose the Goodnature Maximizer for their juice extraction.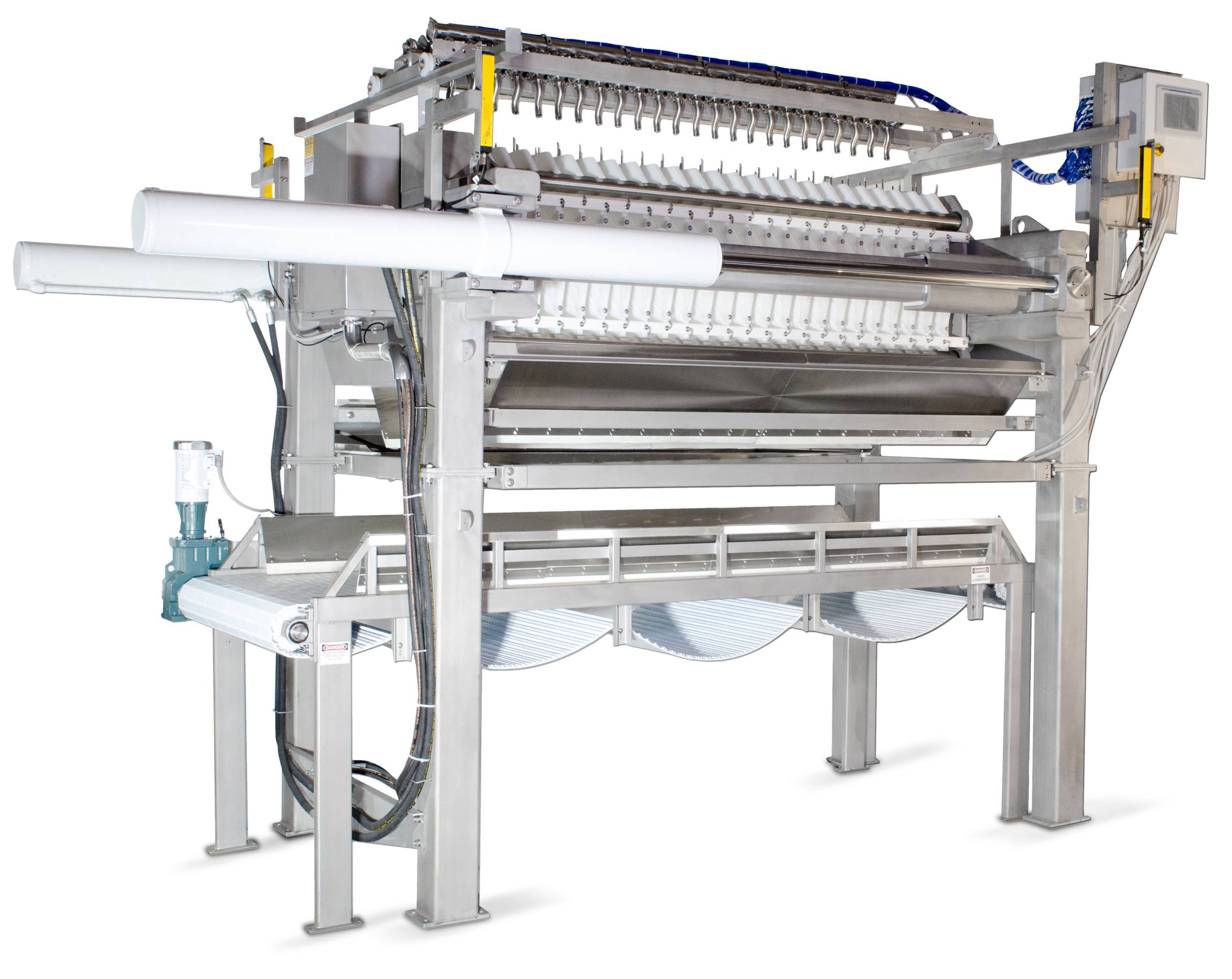 Join the Goodnature family. You're in good company.