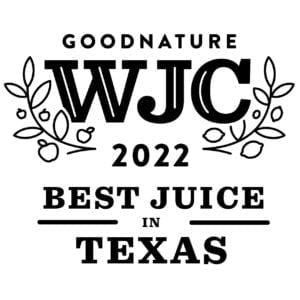 Goodnature WJC – Best Juice in Texas was our first regional event as part of the Goodnature World Juicing Championship event series. The event took place at The Well restaurant in Downtown Austin. We had six juice companies from five cities in Texas compete for the title, and a great turnout with the audience coming from all over Texas, and even as far as Alaska and Virginia.
It was so great to catch up in person with the Goodnature Family for the first time since JuiceCon 2019.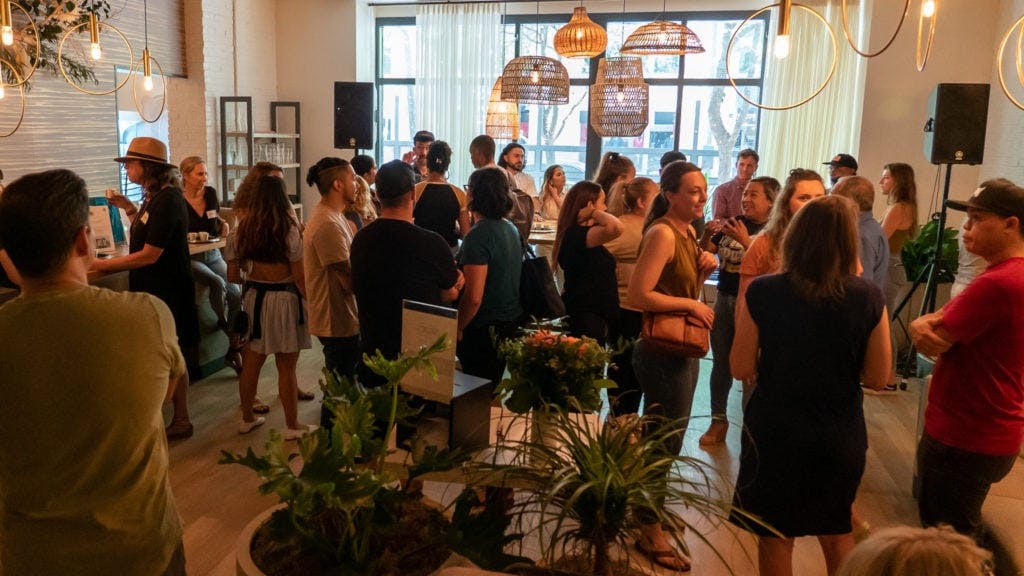 The Prizes
1st Place:
Title "Goodnature WJC 2022 – Best Juice in Texas"
$1,000 cash prize
WJC Best Juice in Texas printed certificate
Best Juice in Texas logo files that may be used on juice bottle labels and marketing material
An invitation to compete at the Championship event at the next JuiceCon
Two full event passes to JuiceCon
2nd Place:
The Contestants
The juicing competition was incredible, and came down to a single vote for the winner! It was honestly extremely hard to choose a favorite.
The Six Contestants: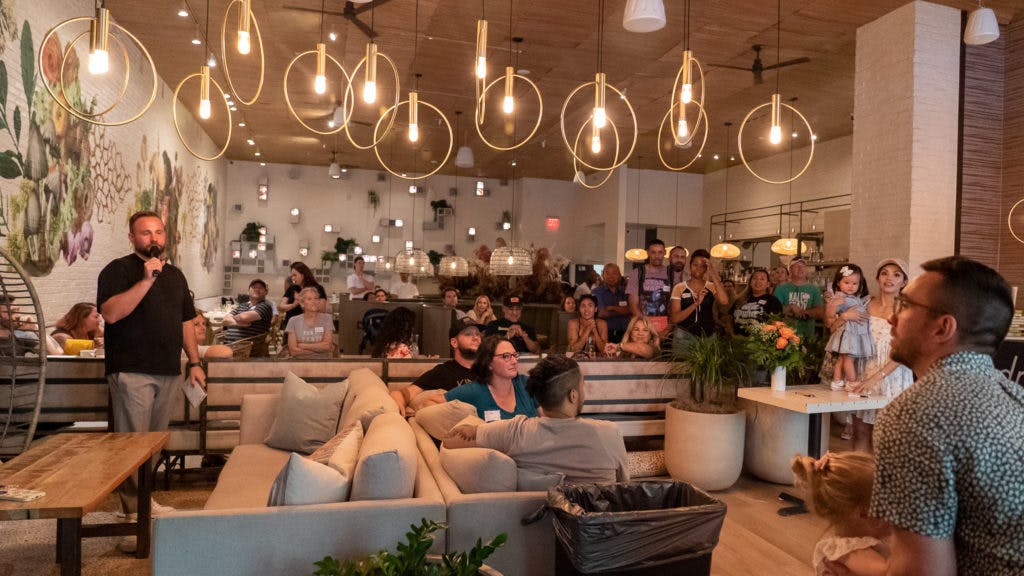 The Winning Recipes:
2nd Place – Frisch Juicerie
In second place, with 31 votes as the favorite juice, came Frisch Juicerie with their "Post Malone" recipe. The recipe was a refreshing summertime recipe, with just the right balance of sweet and refreshing. The mint really pushed through and added a beautiful herbal essence to the recipe.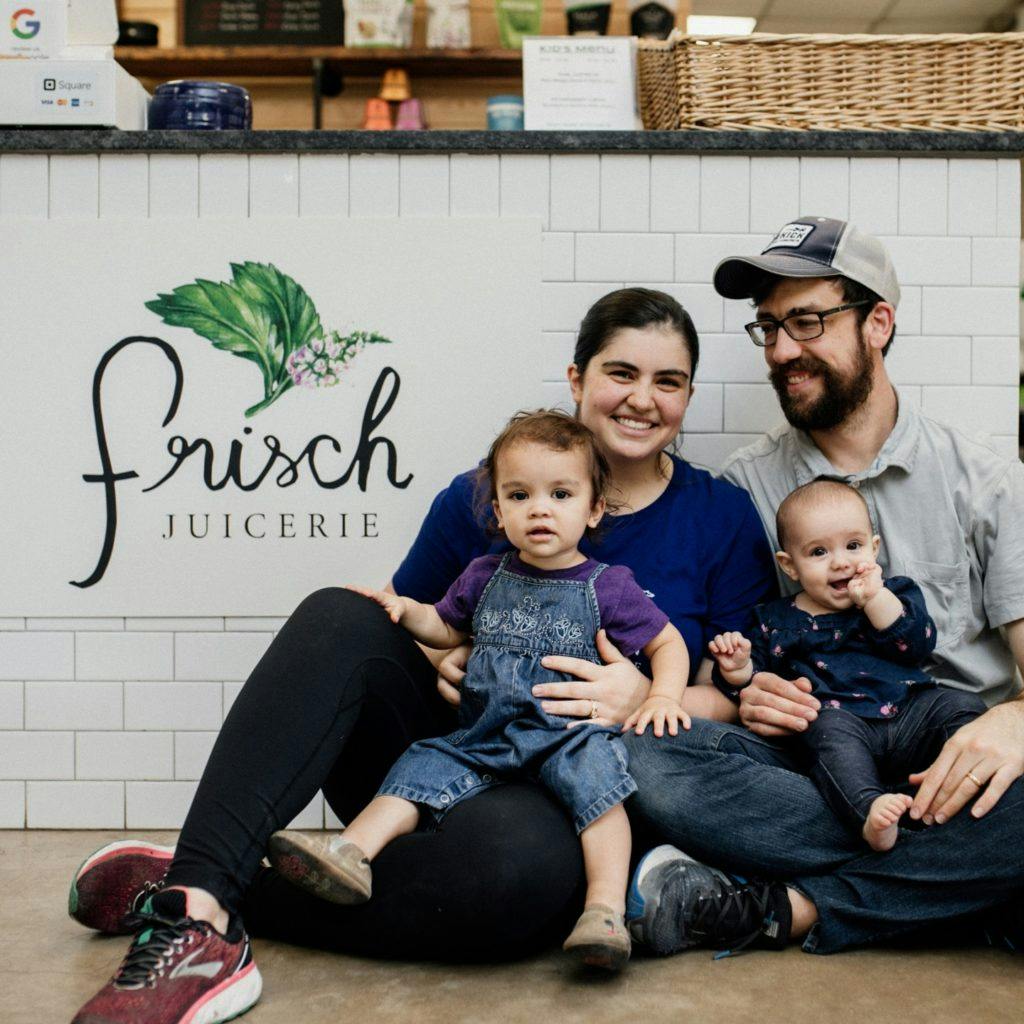 Unique to this recipe in the competition was the addition of Icelandic flake salt. Salt is often overlooked as a possible ingredient, but really brings out each individual ingredient in a recipe and can enhance the flavor when used thoughtfully.
I learned from owner Michael that the word "frisch" means fresh in German. There is a large German community in Fredericksburg, TX where Frisch Juicerie is located.
Frisch's Post Malone:
Watermelon
Pineapple
Kiwi
Lime
Mint
Icelandic flake salt
Winner – Goodnature WJC  Best Juice in Texas
The winner, with 32 votes went to Alchemy Organic Juice, with their "Immune Boost" recipe. Immune Boost is a recipe of the founder, Carly Brown, used exclusively during the first six months of her healing journey and it was inspired by Chris Wark from "Chris Beat Cancer".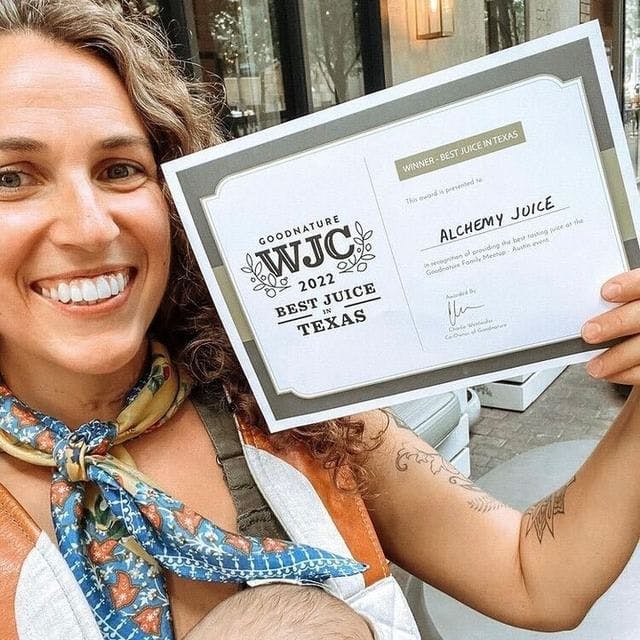 The juice contains garlic, which isn't very common at juice bars, but is known in the juicing community to be a powerful immunity boosting and healing ingredient. The correct amount of garlic was essential, noticeable but not overpowering. They nailed it.
Normally I don't tend to enjoy juice recipes with so many ingredients, but I have to say this one is really special. The beet greens, celery and garlic add an earthy and almost savory taste. The carrot, lemon and apple add perfect balance.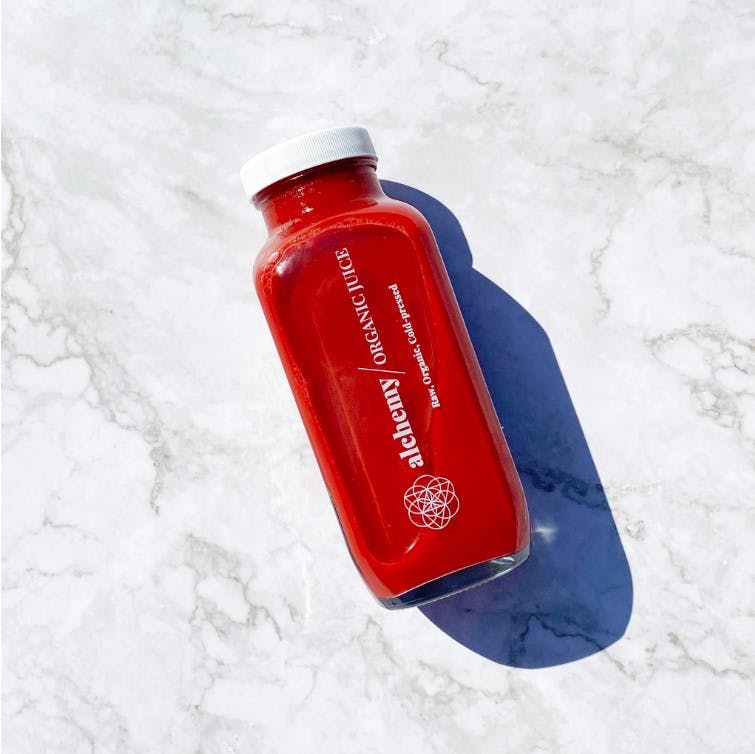 Carrot
Celery
Beet
Beet Greens
Ginger
Turmeric
Lemon
Green Apple
Garlic
Future Events
We will be doing more regional WJC events in the near future. Make sure to join our mailing list to stay informed!