Not to "toot our own horn", but, our customers say a lot of really good stuff about Goodnature! As the marketing manager, I get to see what our customers are saying about us and to us everyday and it makes me very proud to be a part of this team. Proud in a humbled way—a deep satisfaction knowing I am part of this amazing team who puts the customer first and lives up to our core value, Quality is Everything, by proving it in every aspect of what we do. As you read through these inspiring stories from our customers, you will find that it's not just about the awesome juice our juice machines make, but more importantly about the willingness and ability to provide support to our Goodnature family all over the globe, in every possible way that we can.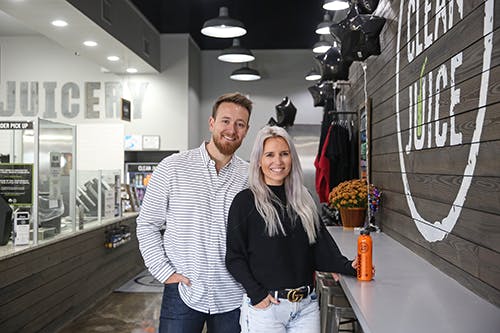 Clean Juice
"Working with Goodnature has been a game changer for Clean Juice, and most importantly, our customers. From day 1, we have served cold-pressed juice made from the X-1 machine. Being able to marry Clean Juice's brand promise of delivering a USDA-certified organic juice to Goodnature's cold press technology has established Clean Juice as the premier juice company in franchising. Every single Clean Juice store has its own Goodnature X-1 machine which allows us to serve the freshest, rawest, unprocessed and cleanest juice available in the market. The Goodnature team has been a pleasure to work with through our growth, and we see very bright futures for both companies moving forward."
-Kat & Landon Eckles, Co-founders | Clean Juice – Charlotte, NC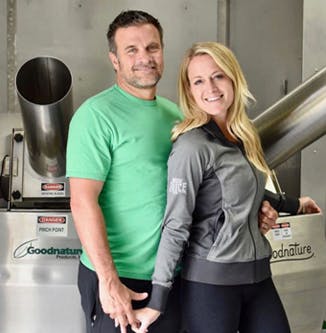 Boise Juice Company
"When we started in Boise Juice Company in August of 2016, we knew that the quality of our product would always come first. We ordered our first Goodnature X1 because we knew it was the best commercial cold press on the market. The sales team is incredibly helpful and friendly! We have worked with the parts and service department and we truly can't say enough about them. They have walked us through servicing and replacing small parts on our X1 and really spend time with their customers to help them get the most out of their Goodnature equipment. With three locations and a fourth on the way, we ordered our second X1 and having two machines running has been an absolute game changer for us! We are very proud to be working with equipment we trust and with a company that helps us provide the very best product to our community. Boise Juice Company will always be a part of the Goodnature family!"
-Jes & Ro, Co-founders | Boise Juice Company  –  Boise, ID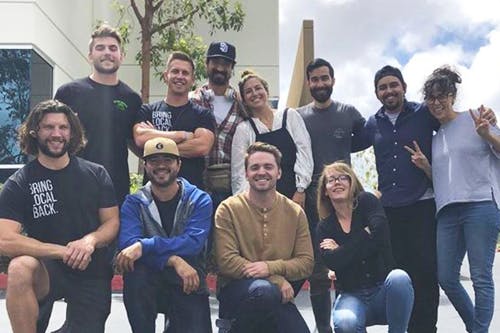 Superfood & Company
"Goodnature has been nothing but ABSOLUTELY amazing – not only because of their quality equipment, and offering tools that can literally be a core for an entire business model and all for totally affordable prices, but also their customer relationship skills and the willingness to help small business. We've learned that having the right tools can make a business, and by partnering with Goodnature it's almost as if 2000 pounds have been lifted off our shoulders. Such an amazing commitment to customer satisfaction and quality. I cannot give enough credit and thanks to this company for creating such an amazing category in business and really helping to elevate health and wellbeing! Thank you guys, for everything you do, and I look forward to growing with you into the future!"
-Blake Lewis | Superfood & Company  –  Carlsbad, CA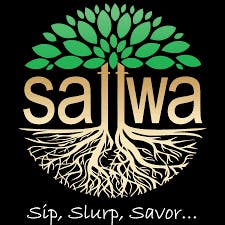 SATTWA
"We purchased X6 in India with a lot of apprehension wondering how it would work out as there is no local service center or training personnel. But we were absolutely delighted with the arrival of machine. The X6 was perfectly packed during the transit. The demo videos and online support never felt anything less than local support. The machine is easy to operate and maintain. Customer service is so prompt and always there to help you. In fact, the customer service is better than any company we have ever dealt with."
-Monika Singh | Sattwa – Haryana, India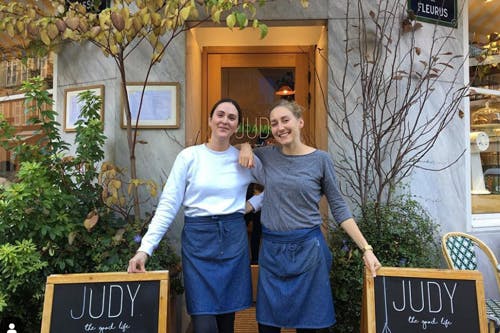 Judy – Cantine Qualitarienne
"At Judy – Cantine Qualitarienne in Paris, France, our menu is elaborated by an Australian naturopath so the quality and nutritive value of our products are of utmost importance. The X-1 rises early every morning, every day to provide our customers with the best and freshest organic cold pressed juices and house made almond milk in town! The success of our juices and clean eating philosophy has seen Judy's little sister open just next door – Judy's Market where our fare is available for take-out! We also distribute our cold-pressed juices to the restaurant LouLou in the heart of Paris's latin quarter. A big thank you to Goodnature for helping us promote our health and good vibes message here in Paris!"
-Dominique Gassin | Judy-Cantine Qualitarienne – Paris, France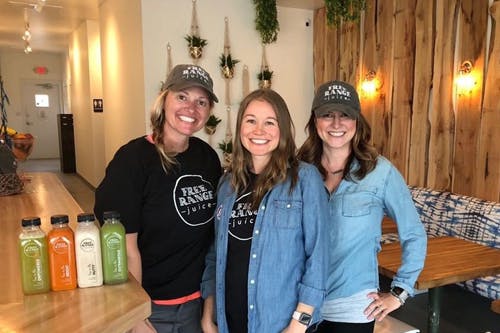 Free Range Juice
"Three yogis started a juice bar with the X-1 Mini and never looked back. We love everything about it, the size, how quiet it is, and how easy it is to clean. Not to mention the nutrients and enzymes saved in a proper cold pressed machine. Working with Ari's recipes was worth its weight in gold – he is incredibly knowledgeable and everything he provided is delicious. Cheers to juice!"
-Lauren Hallczuk, Co-founder | Free Range Juice – Williamsburg, VA
Ready to Partner with Goodnature?
Request a Quote Today!
You can read even more customer testimonials on our webpage. Want to share your story and Goodnature experience? Contact us today!