In this special edition of "Spread the Juice," I spend some time with my friend Adam Coates, owner of The Roadhouse in Byron Bay, Australia. He shares some wisdom on cold pressed juice, and gives me a tour of the local farm that he has partnered with to bring the people of Byron true and local farm-to-table dining and juice.
Byron Bay is a unique place. Walk through Byron and you won't find any chain restaurants or massive hotels. You will however, find a lot of good coffee, surf boards, and holistic healing centers. The energy in Byron creates an atmosphere that makes you forget about the cities and high rises, luxury cars, and nine-to-five jobs (or any job at all). Byron is a great place to take in a deep breath of fresh air, and enjoy a raw juice where the vegetables were grown just 10 minutes from the beach.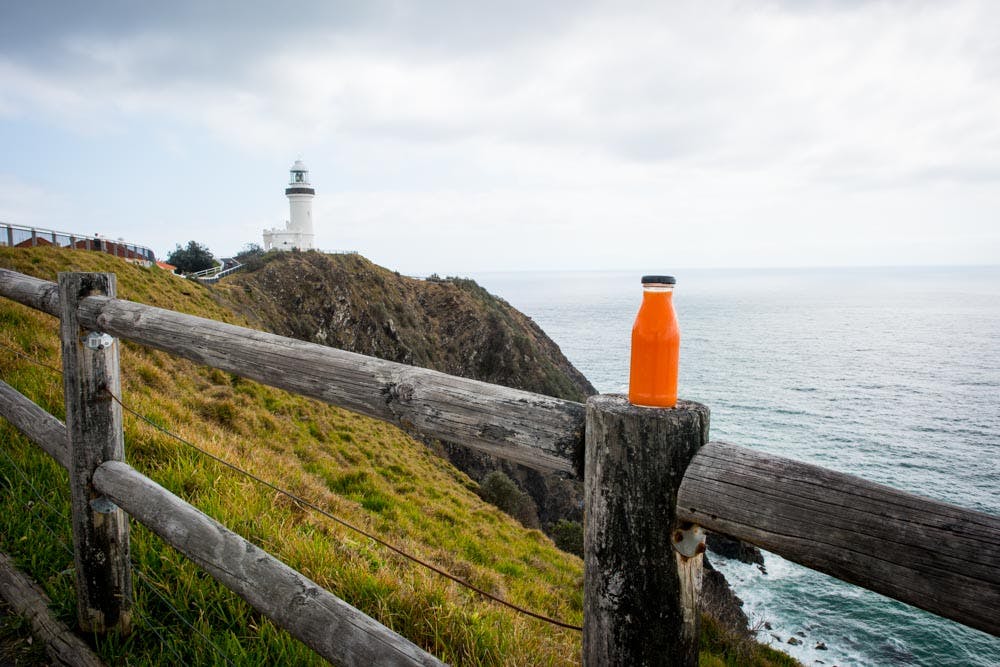 Adam and his partner Ruby created The Roadhouse to give the local people what they wanted, and to set an example of a company that not only leaves a small footprint, but also serves great tasting food and juice. Adam says "We need to unlearn what we've been taught about food and re-learn our ancient farming techniques. "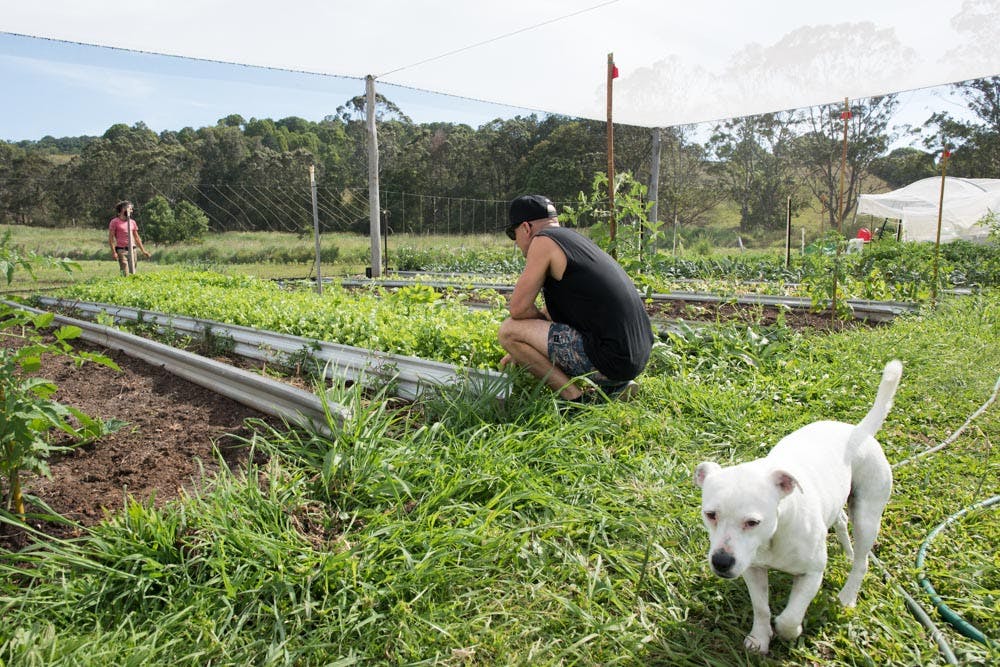 "Being in Byron Bay allows us to pick our food, and it's on the plate within 8 hours. Most of all, what makes this possible here is the people. They are conscious of everything and support us. They don't mind paying a bit extra for a good product. A lot of our customers are the farmers and the farmers' friends. We don't have to go to the market anymore, the market comes to us."
The vegetables are grown on a small farm that supplies a very limited number of customers. All of the food waste and left over pulp from the juice-making goes back to the farm for composting and is broken down and used as fertilizer. That fertilizer is then spread on the farm, to feed the soil back some of the same nutrients that it was generous enough to offer the people of Byron Bay. This creates a farm-to-table-to-farm complete 360 degree concept.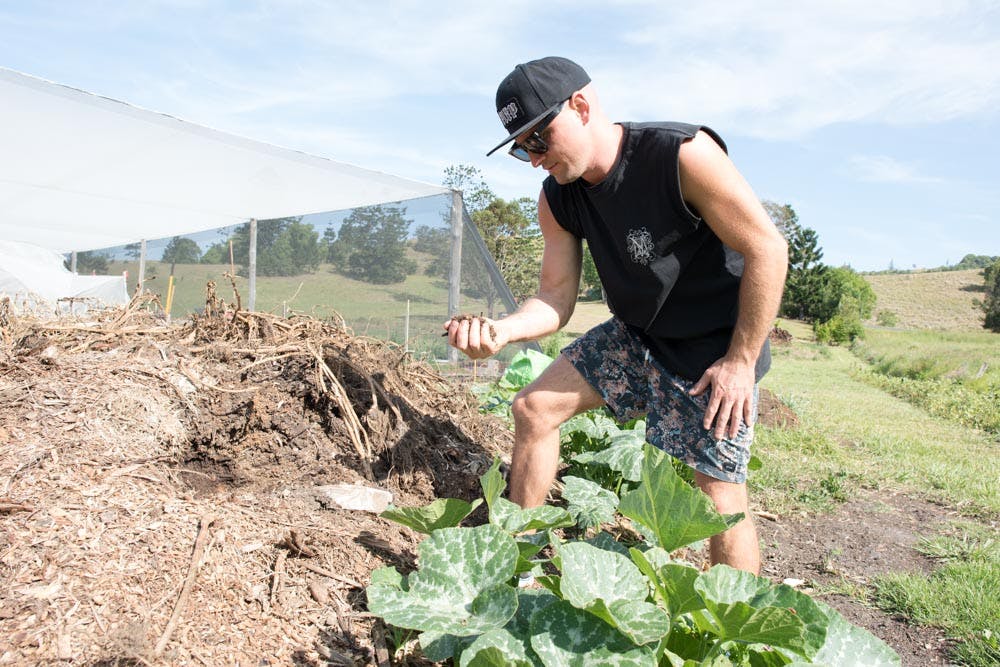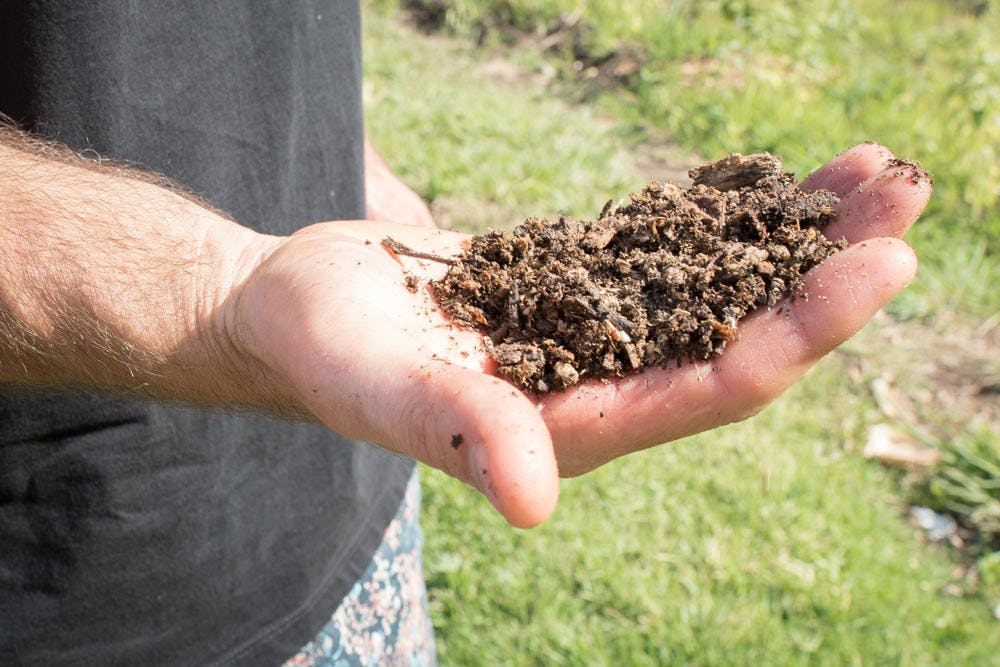 The Roadhouse currently offers only 3 juice recipes. Each recipe is simple, with limited ingredients. Adam believes in correctly combining foods to help the body with digestion. "You don't want to confuse your digestive system by adding too many fruits and veggies. We have the red juice which is basically your blood cleansing juice, the green is your alkalizing juice, and the orange is the probiotic that has papaya seeds to help with digestion, good for your gut."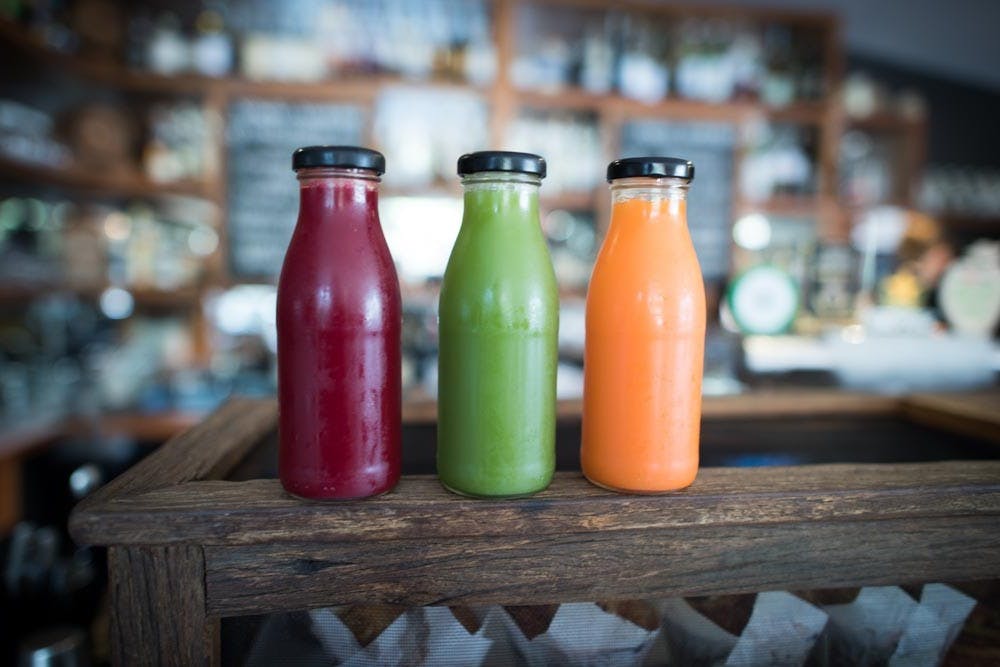 Adam first got into juicing when he was 15, when his father bought a slow juicer for their house. Since then, he has been juicing every day of his life. He's been selling juice at The Roadhouse for a while now, and moved off of using domestic juicers into the Goodnature X-1 about 6 months ago. He supplies his restaurant and a local business with juice, but doesn't have any plans for expansion. He's not trying to create a juice empire or famous brand in the hands of celebrities. The juice bottles don't even have a label on them. "We basically started producing juice for our own consumption, and our neighbors are getting the benefit of it."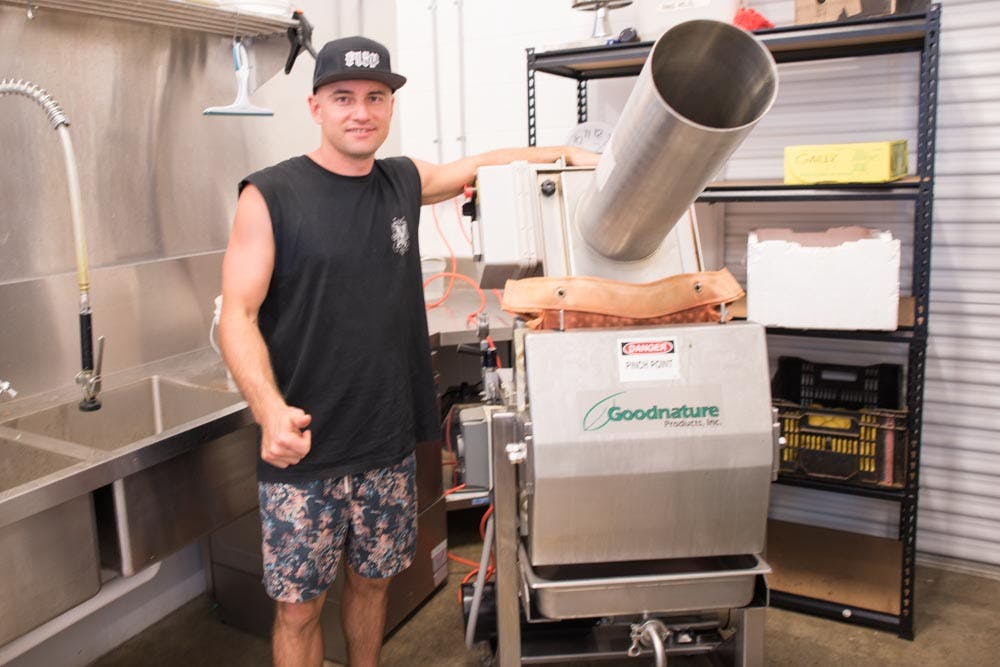 I asked Adam if he has experienced any challenges getting into commercial cold pressed juice production, and he said the biggest challenge for him has been finding a good glass bottle supplier. Good glass bottles are hard to find in Australia, and if you get them from overseas the shipping costs are too high, and there are a lot of quality control issues. Labor costs are also a bit of an issue in Australia. Paying someone to make juice is going to cost at least $20/hour, double of what it costs in the US. Combine this with the cost of using strictly organic produce, and juicing as a business starts to seem a little scary. However, if you are in an area where the people are willing to pay for a good product, then in the end everything will work out.
I'd like to personally thank Adam for taking the time to show me around and allowing me to tell his story. He really has created a unique experience at "the roady" and has succeeded in setting an example not only for Byron Bay, but farm-to-table restaurants and juiceries everywhere.