I was going over some Goodnature sales data, and discovered something interesting that I think is worth sharing.
Ever since cold pressed juice started gaining popularity in the early two-thousands, California has been in the lead, followed by New York. Within the last few years, things have been shifting and New York has fallen to fourth place, behind Texas and Florida.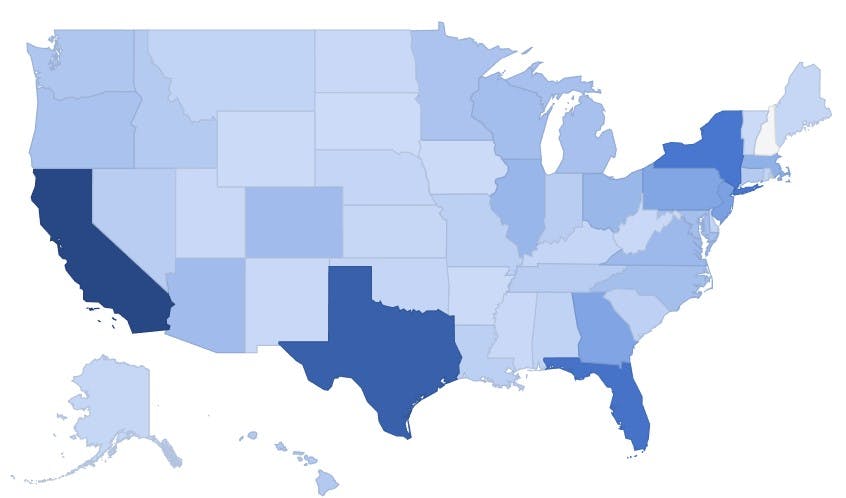 Biggest Juice Markets
The current ranking of cold pressed juice markets, by how many juicers are purchased per year in each state, 2020-2022:
California
Texas
Florida
New York
New Jersey
Georgia
Pennsylvania
Massachusetts
Illinois
 Ohio
Texas and Florida closed the gap to California and are now #2 and #3. Sales to Texas since the beginning of 2020 have been over 50% higher than to New York state.
Regarding Ohio making the list at number #10, I can't help but think it has something to do with the JK Juices ladies really pushing the juicing movement in their home state.
Are you surprised by this list? Let us know in the comments below!