Hello Goodnature Family! As you may know, one of our core values at Goodnature is to "cultivate community". We try to do that by offering our customers awesome resources like this blog that you're reading now, JuiceCon, and our Goodnature Juicing Facebook group.
I'm super excited to announce that we have two new weekly pieces of content coming your way!
1. Weekly IG Lives
We've partnered with Olivia Esquivel, founder and operator of Southern Pressed Juicery in North Carolina to bring you live content from behind the scenes running a successful juice bar.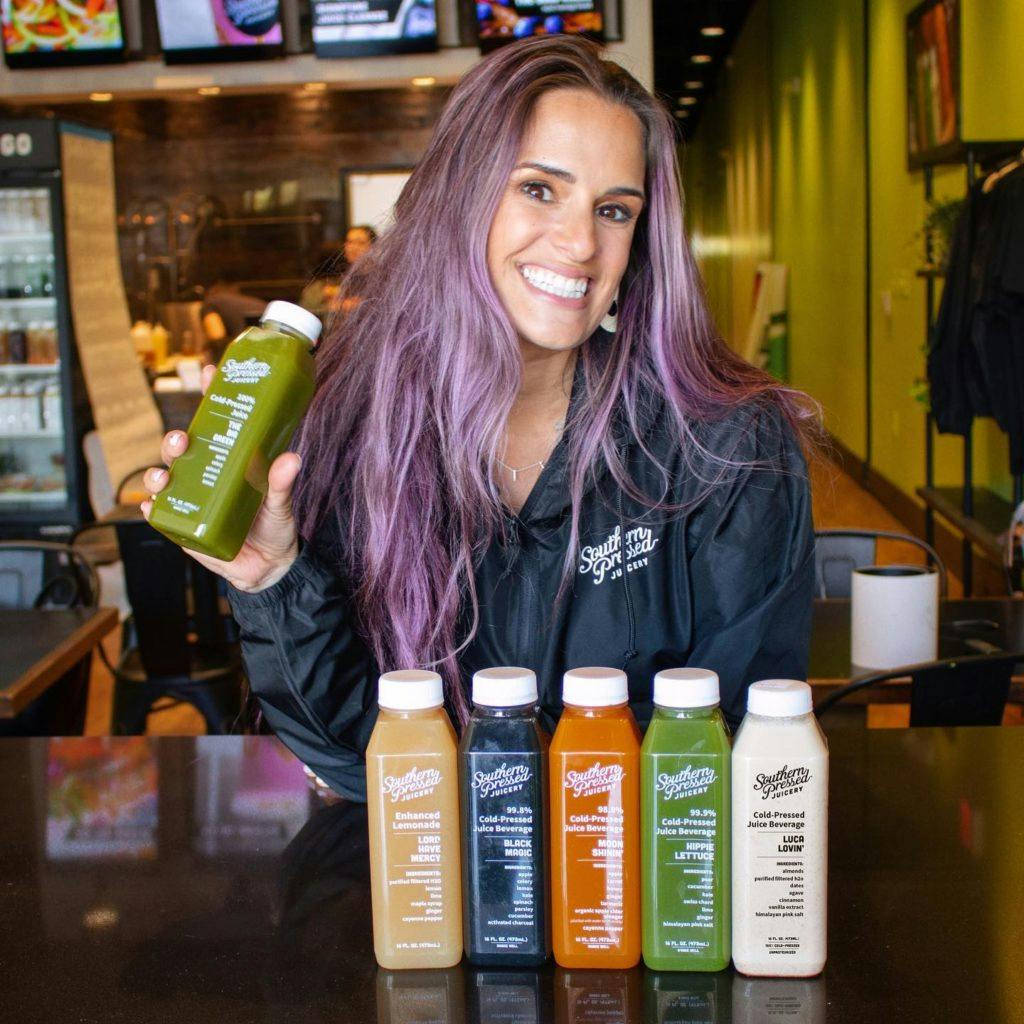 Every Wednesday, Olivia will go live from the SPJ Instagram account, walking you through the day-to-day of running a juice bar. Each week will focus on a different topic. On the first episode on September 7th, 2022, Olivia will show you step-by-step how she makes her award winning Acai Bowls using Goodnature-made juice as a base.
2. Goodnature Radio Podcast
For a couple of years now, I've had a vision of running a "sort-of-old-school-talk-radio-type-podcast-show" about the juicing industry. I've finally put all the pieces together, and we will be launching the first episode this Friday, September 9th and every Friday after that.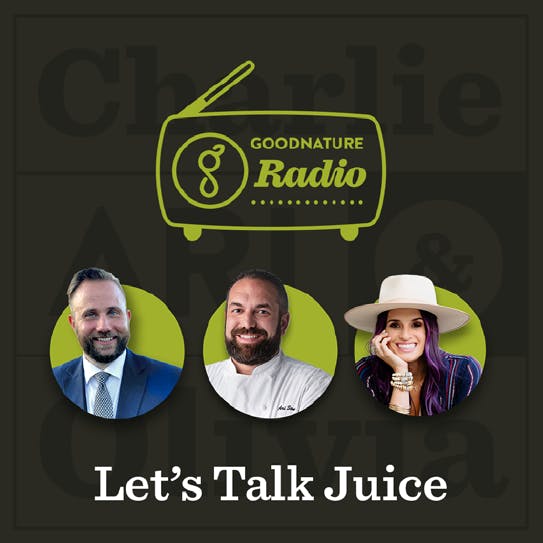 I will be hosting the show, along with my super-star juicing expert cohosts and a rotating special guest. The cohosts are:
Chef Ari Sexner, author of the Juicing Companion, and the most experienced juice business consultant in the world. Ari has helped over 250 juice businesses make recipes, design their kitchens, work with the health department, and more.
Olivia Esquivel, Founder and operator of Southern Pressed Juicery, a multi-location juice bar in North and South Carolina that does millions of dollars per year in revenue. Olivia is also the founder of Wildcrafted Collection, a  line of organic superfood adaptogen supplements.
Call in to the show!
As part of my "sort-of-old-school-talk-radio-type-podcast-show" vision, I wanted our audience to be able to call into the show and have their voices be heard over the air. We have set up a link where you can leave us a voice message using your phone or computer, and we can play the message on the air and respond to it as a group. I like to think of this segment as "juice bar therapy", meaning we are here to help you with your biggest and most difficult problems running a juice business.
Do you struggle with hiring or firing employees? Becoming profitable? Sourcing bottles? Whatever the issue, leave us a message and you can tap into our panel of experts for the answer!
Where to watch or listen
The Goodnature Radio episodes will be posted every Friday on YouTube as a video (subscribe to Goodnature to get notified), and all of the major podcast apps including iTunes, Spotify, Google Podcasts and more. Just search for "Goodnature Radio" after we publish our first episode later this week.
Comments
I'm so excited for the podcast, definitely going to be a game changer. I'm also loving the voice recording feature. How smart!
Sep 8, 2022
Heyday and thanks for the insight, I will b looking forward to watching that episode. My main concern being Hiring and becoming profitable in the juice business. Thanks, Umar Qamir
Sep 7, 2022
What time is todays IG Live with Southern Pressed Juicery?
Sep 7, 2022
Robin Frey
Hi Marc, It's 1PM ET. Stay tuned to our Instagram stories for updates on the weekly IG lives with Olivia.
Sep 7, 2022