Spread the Juice Special Feature
Walking into Moon Juice is an experience. Something about the lighting, the abundance of wood, and the surrounding health products is uplifting and energizing. I can't help but think about what health food and herbal supplement stores were like 5 years ago. Not like this. There was nothing "cool" about bee pollen and turmeric 5 years ago. Not to say it wasn't just as good for you then as it is now, but it just wasn't as "cool" back then. Walking into Moon Juice now makes me feel like I'm somebody special in an exclusive insider type of way.
Company: Moon Juice
Locations: Venice, Silverlake, and downtown Los Angeles in the Ace Hotel –  California
Website: www.moonjuiceshop.com
Instagram: @moonjuiceshop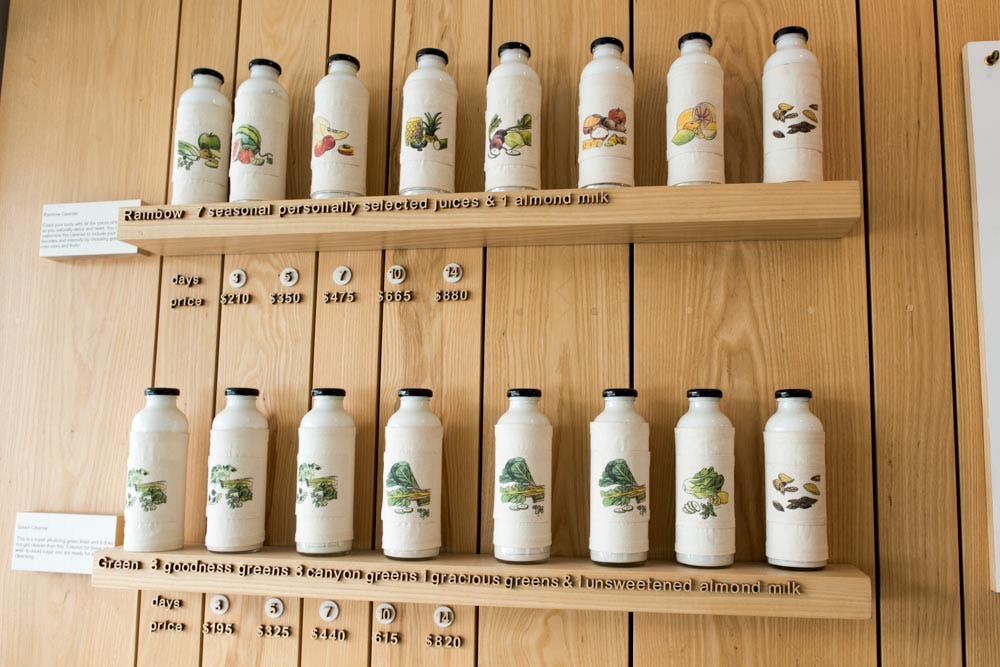 The founder, Amanda Chantal Bacon, decided to open a truly organic cold pressed juice shop long before it was popular. "I have a background as a chef in fine dining and have always been a lover of wellness and juice. I woke up one day and decided that I would follow my dreams to help merge health and juice with good flavors and experiences." I must say she has succeeded.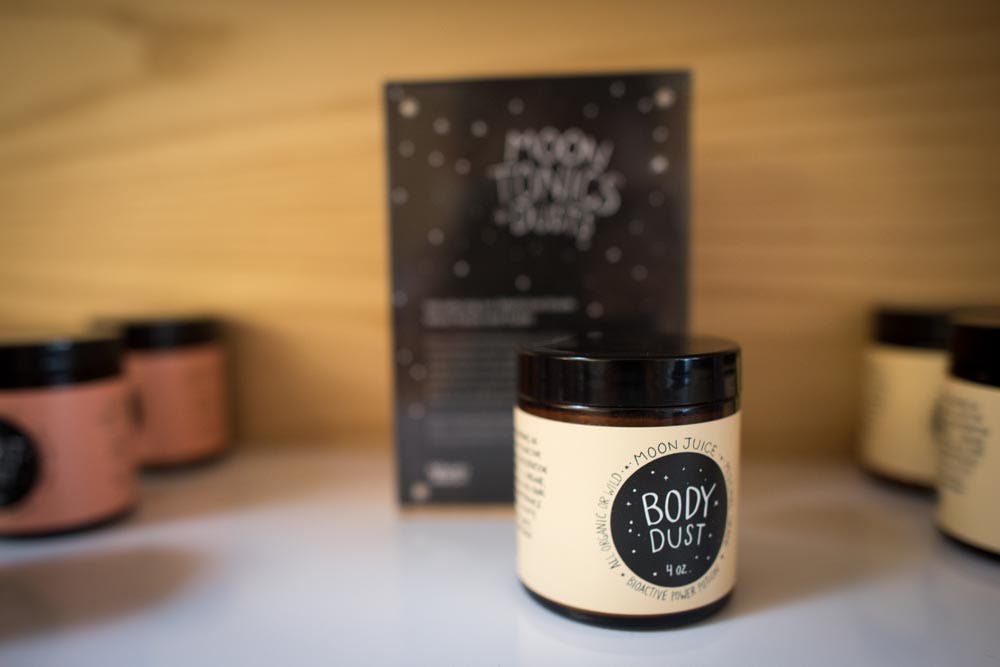 As I walked around their store, several items grabbed my attention. One of the most interesting and unique ones is what they call "Dust." There is beauty dust, sex dust, body dust, and more. These 'dusts' are powdered formula's of "the most potent, organic, and wild-crafted herbs, adaptogenic plants, and bioactive minerals available." In layman's terms, it's really healthy stuff you mix with water and drink. This is great for people who travel a lot since you can take it on your carry-on, instead of trashing it at the security checkpoint like you would have to do if you had a bottle of juice or a nice tonic or elixir.
I asked Brooke, who is their regional store manager and has been with Moon Juice since the beginning, how she would respond to someone that says organic juice and health food is a trend, and she said "Juice is a trending now, but it's a trend that has made people eat and live better and improve their lives, and it's a trend that is not going to go away. It's really hard to go from living healthy back the other way.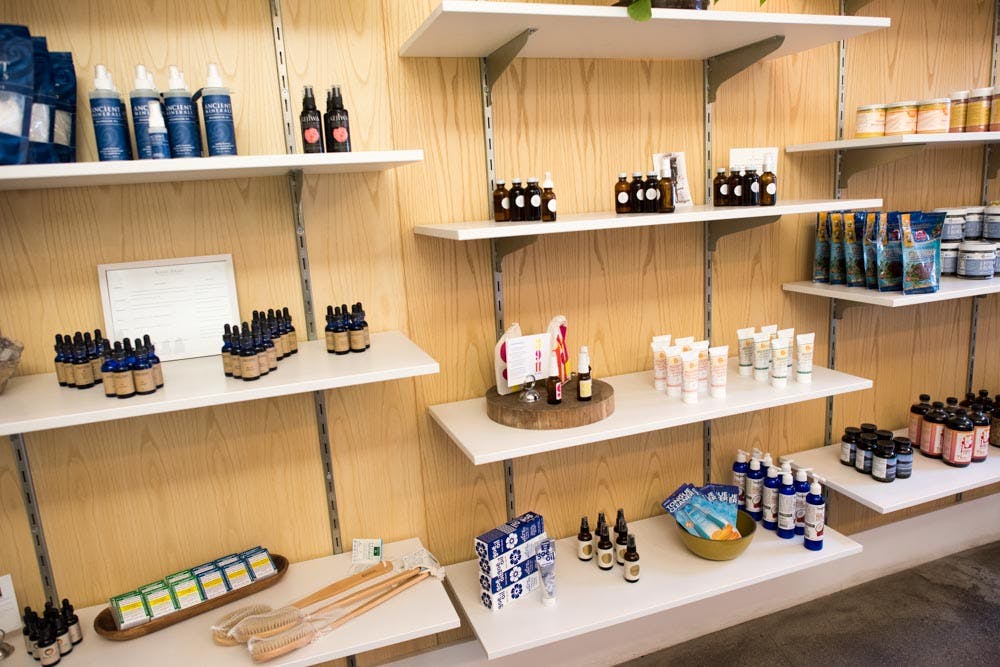 Although Moon Juice had humble beginnings of a small kiosk selling exclusively cold pressed juice, it now offers a full range of health products including healthy snacks, elixirs, tonics, and other "daily nourishment, beauty foods, and high-powered natural remedies." Moon Juice is now considered a well being store or lifestyle brand. There is a line of products called "Moon Juice Pantry" which is where you can find many of the every-day items that you keep in your kitchen and bathroom, except these are focused on being made from only high quality, natural ingredients.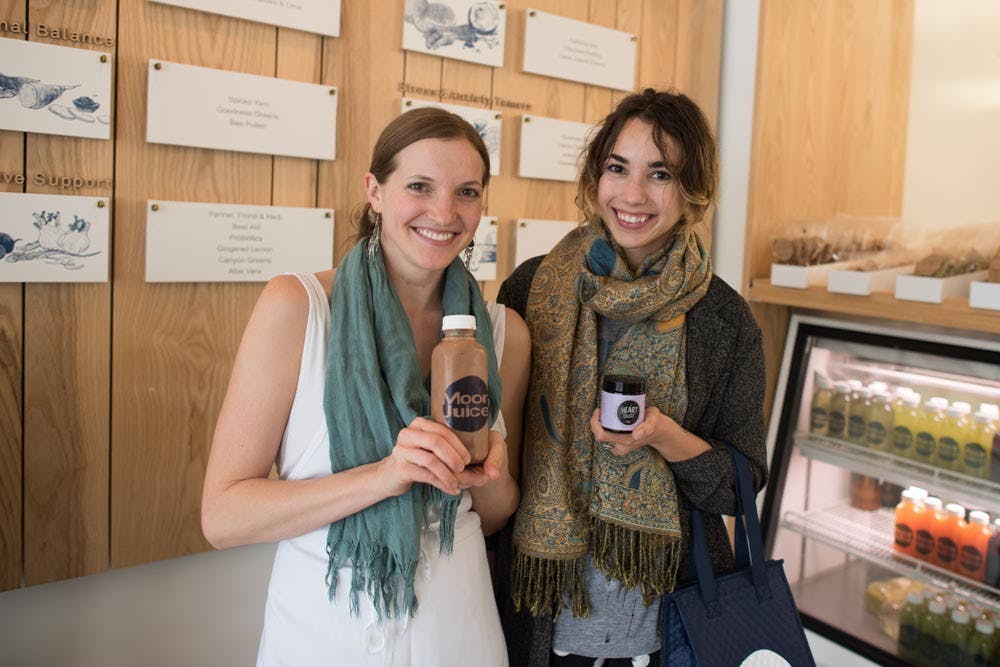 I left the Moon Juice store feeling slightly different. Part of the reason was probably the holistic potions I drank, but more than that the whole experience was fun in an educational type of way. I think almost everyone could learn something about their health while browsing the store, as the staff are very educated and are happy to explain the benefits of the different products.
2015 is sure to be a good year for Moon Juice, and hopefully we will get to see more locations popping up throughout the country. Who knows, maybe they'll be the first juice company on the Moon.