Quick history on Juicero
Juicero is known as one of the worst technology startup disasters in recent history. The company raised $120 Million from big name VC's like Kleiner Perkins and Alphabet Inc. (yes, that's Google), and about a year later went kaput. The company struggled from the very beginning. To start off, many people thought that Juicero was an April Fool's joke. The $700 machine appeared to press pouches of pre-made juice into a glass, which many people thought was ridiculous.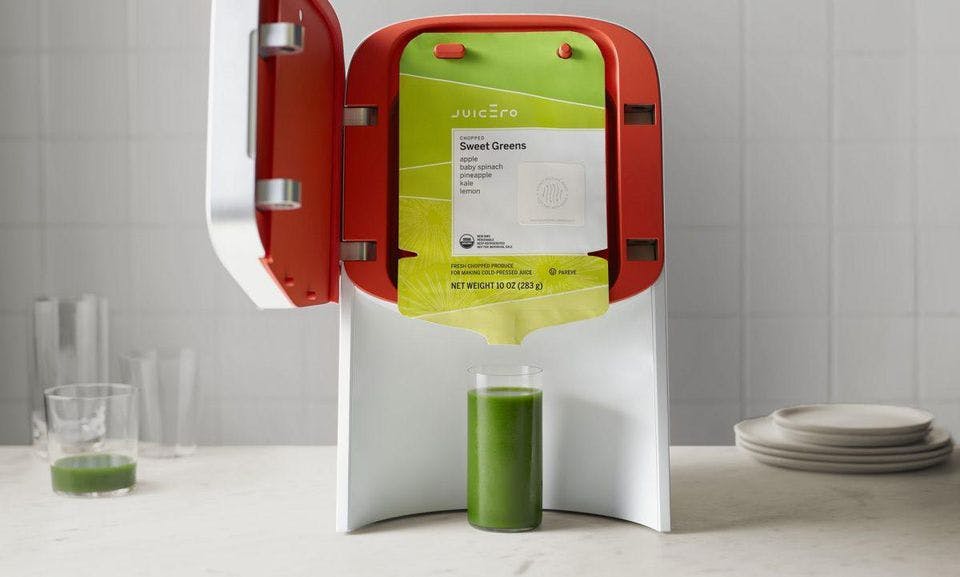 The "produce packs" were actually packs of ground up produce, but it was too difficult to convince people it was indeed a fresh product. After factoring in shipping costs for the packs, juice from a Juicero costs about $1 per ounce of juice—much more than if you were to purchase juice at a juice bar or store. The nail in the juice coffin was a bloomberg article that showed a video of user squeezing one of the pouches by hand, proving the WiFi connected machine was basically useless.
Rise, rise, rise!
Juicero has apparently been reincarnated on Kickstarter as a soap-making machine called Cleanyst.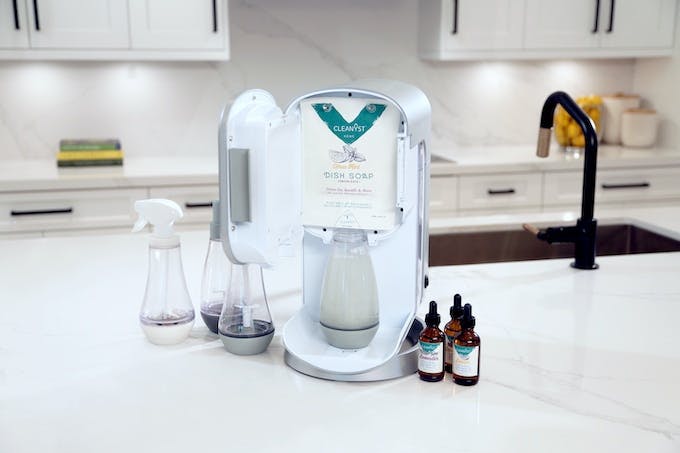 The design of the machine is very obviously similar to a Juicero, and not just the way it looks from the outside. It also swings open in the front and takes pouches of mixture just like the Juicero. However, a Cleanyst spokesperson told the verge "it s not related to any preexisting products."
Are they really going to flat out deny any inspiration? Denying is just going to (and already has) set them up for ridicule in the media.
Another issue is that the design and other IP are not necessarily available to use. Juicero would have at least attempted to find a buyer for their IP as part of the bankruptcy process. If a new company owns the IP now, they may have a pretty easy suit here. If that happens, this will actually be the second time a project launched on Kickstarter then got sued over copying the Juicero design.
The other Juicero copy on Kickstarter
A few months after Juicero launched, a ridiculously similar machine (that apparently can make banana juice) was launched on Kickstarter called the Juisir, that had a lot of its own issues, including the fact that it looked so similar to Juicero that they were sued and eventually changed the design, and changed the name to JUlaVIE (terrible).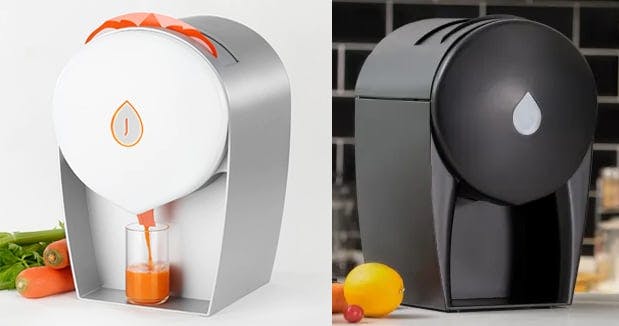 The concept of this machine is that the user cuts up produce into pieces then presses it in the press. They figured you just don't need a grinder. The issue here is that you simply cannot get much juice out of many varieties of produce without grinding it first.