Article up to date as of 02/17/2023
You've decided on what type of bottles you want to use and are ready to start designing your labels…this is the fun part! Labels are a big part of your identity as a brand. The font, decoration, placement, and the colors used, play an important role in the unique impression that labels give your business. What's not so fun is trying to figure out what is required by the FDA and where on the label you need to place it.

Let's break it down with a quick list of guidelines and informative infographics:
Name & address of kitchen location must be included. Download and review the FDA's Food Labeling Guide for specifics.
List ingredients in descending order of predominance by weight.
Small businesses (annual gross sales not more than $500,000) do not need to label nutritional information, read the FDA's requirements on page 26 of the FDA's Labeling Guide and this FDA Guidance Document to determine if you fall under the exemption.

The total percentage of  juice must be included. If you are using a nutritional label, it must be on that panel (the information panel), near the top. If your juice bottle does not contain an information panel, the percent of juice must be placed on the front /main label.
Disclaimer for nut allergies, worded exactly as below:
"This product is produced in a facility that also processes tree nuts."
All raw, unpasteurized juice must include this disclaimer, worded exactly as below:
"WARNING: This product is not pasteurized and, therefore may contain harmful bacteria that can cause serious illness in children, the elderly, and persons with weakened immune systems."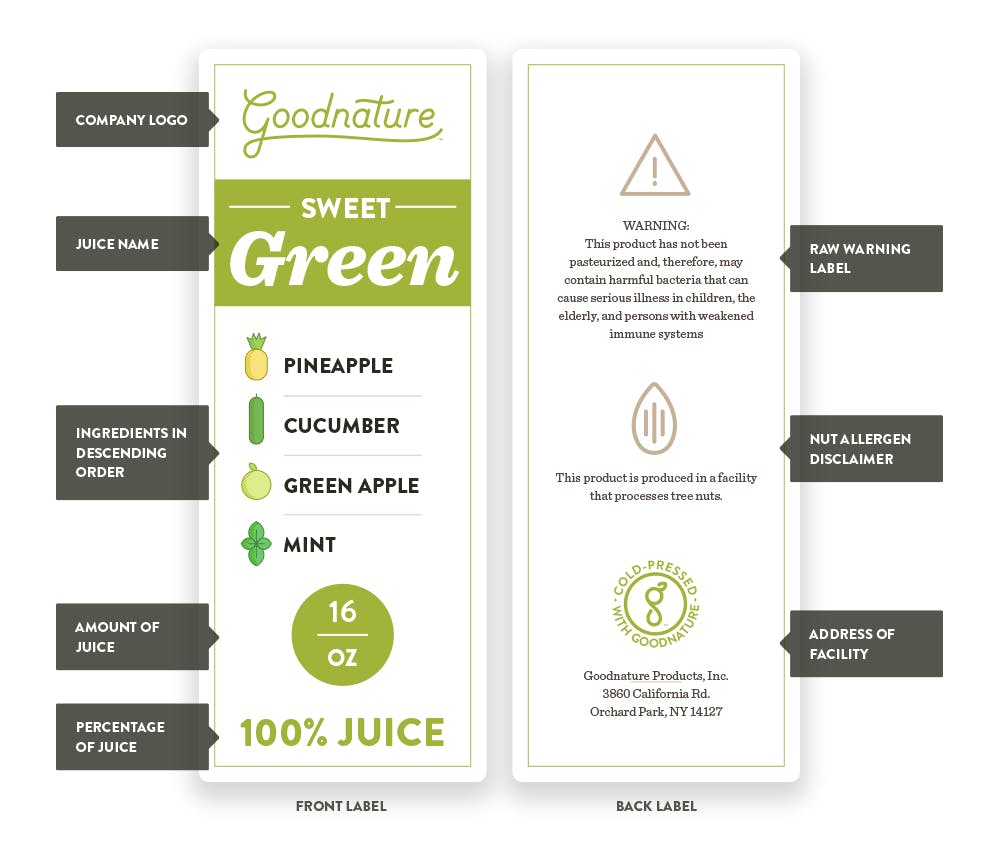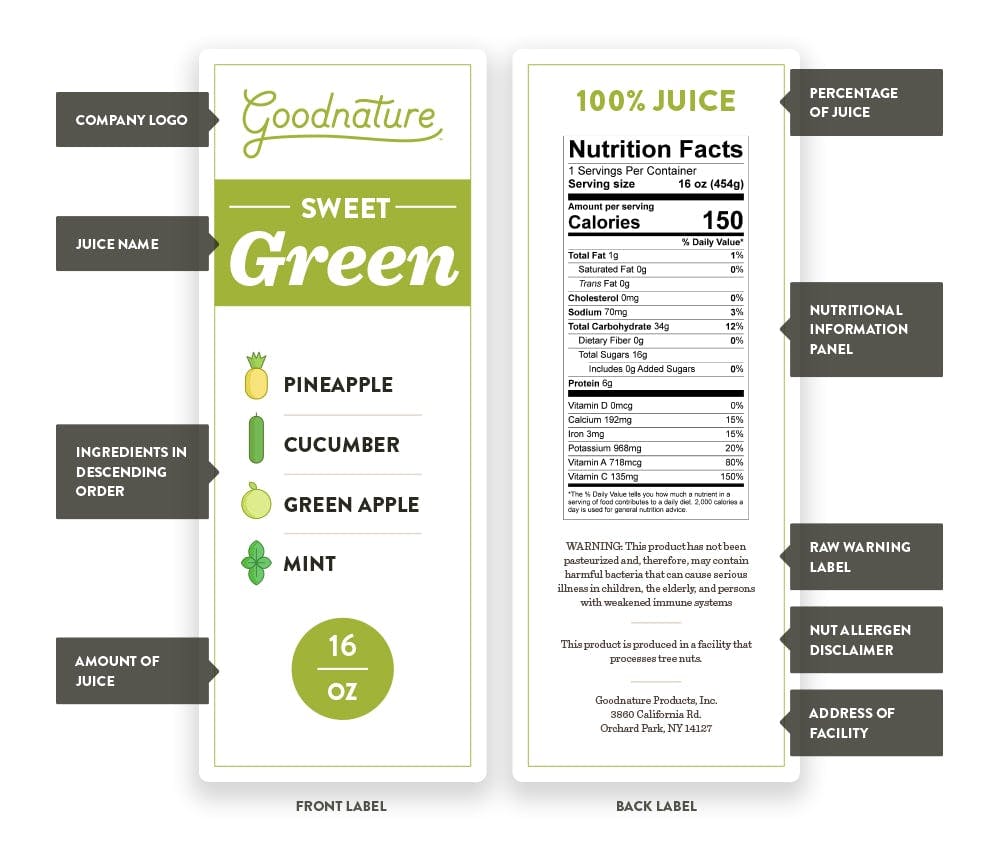 See the FDA's Guidance Regulation for more detailed instruction if needed, and communicate with your local health department for final review and approval.
If you still need to decide on what type of bottles to use, read our blog article here and check out our Bottles App – the quickest and easiest way to get bottles delivered right to your door!