This is a Jamba Juice??
The new Juice Innovation Bar in Pasadena is of the Jamba Juice brand, but nothing about it feels like a classic Jamba Juice. The space is wide open with high ceilings, and has a huge wrap-around bar where you can sit while you enjoy your juice flights, cold-pressed smoothies, quinoa bowls, and more. Here's what the juice innovation bar has been working on.
Cold-Pressed juice made in-store
The new concept features 8 cold-pressed recipes, made right in-store on their Goodnature CT7 commercial cold-press machines. The juices are sold in 15 oz bottles for $6.99, or if you want to try them all, order one of their juice flights and they present you all of their flavors in eight small glasses on an elegant platter for tasting.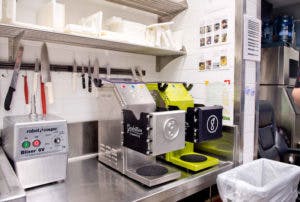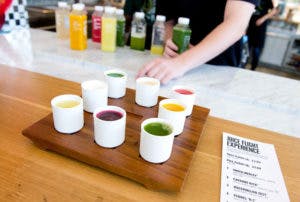 Cold-Pressed smoothies
The new concept includes 6 choices of "cold-pressed smoothies", which are smoothies made with a base of cold-pressed juice. The cold-pressed smoothies contain no dairy or soy.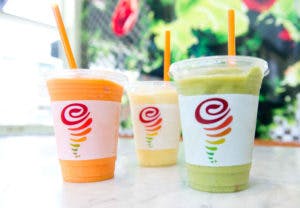 New food options
Traditionally Jamba Juice doesn't offer any food options made-to-order, however their new concept features delicious quinoa bowls, salads, sandwiches, and other options.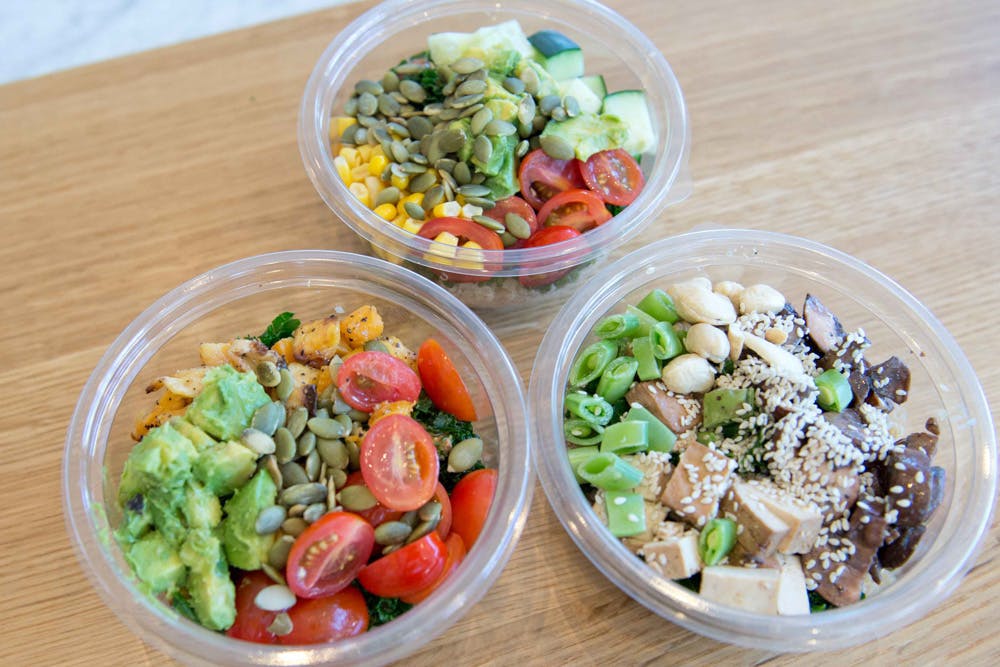 What does this mean for smoothie bars in the future?
As some people know, I have a strong opinion that the days of being a successful business only selling juice or smoothies are over. You need to offer a wide range of products including juice, smoothies, food options, and coffee. Jamba Juice has nailed it on this one, and I can only hope that their franchisees adopt the model nation-wide.
While I was sitting at the bar tasting juice and munching on a quinoa salad, my brother Eric looked at me and said, "If I had one of these near me I would eat there all the time." I nodded my head in agreement and smiled as I reached for the next juice in the flight.
Photo credits: Natalie Hofert Photography
Comments
I would like to know where the juice bar is as I am visiting NY and would like to remain on my juice plan. Kind Regards
Jul 15, 2019
Charlie Wettlaufer
This Jamba Juice was in California but isn't open any more.
Jul 16, 2019
I would like to open one in my country when I get home . (Fiji Islands) It has a very cool with insightful concept. Very informative. Thanks .
Mar 17, 2017
Hi Charlie, any intention sell it to Asean countries?
Sep 15, 2016
Charlie Wettlaufer
Hi David, yes we have many customers in the region!
Sep 21, 2016
and any coffee ??
Jul 27, 2016
Charlie Wettlaufer
I believe they had coffee on the menu, but not featured.
Jul 27, 2016
Wished we had one of these or more like it in Toronto, Canada. Cool concept and good blog 😉
Jul 27, 2016