At JuiceCon 2019 we launched the premiere of the World Juicing Championship, with six contestants from five countries. Prizes included thousands of dollars in cash, a Goodnature M-1, and the title of World Juicing Champion.
Watch all the action below!
The Winning Recipes
Best Bottled Juice
"The Purple Roots" – Valentin Parent, France
Red cabbage juice
Apple juice
Daikon juice
Golden beet juice
Parsnip juice
Best Composed Juice Drink
"Corn Latte" – Lucia Cuellar, Mexico
Cashew milk
Corn juice
Orange juice
Maple syrup
Cinnamon powder
Pink Himalayan sea salt
Orange peel for garnish
Served warm!
Best Cocktail (Alcoholic)
"The Franklin" – Krystina Tucci, New Jersey, US
Bulleit bourbon
Butternut squash juice
Apple juice
Orange juice
Cranberry juice
Lemon juice
Ginger juice
Maple syrup
Overall Champion – Kwai-Chang Publico, Hawaii, US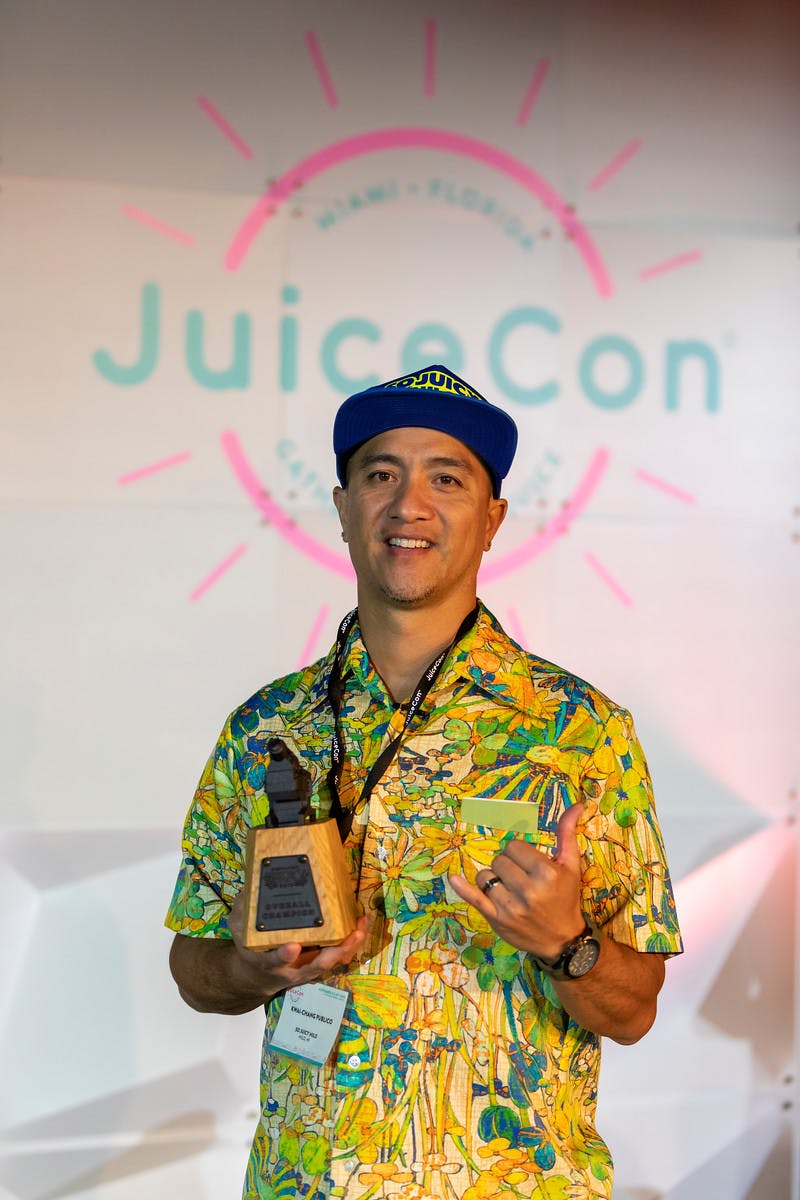 Cocktail – "Sunrise Mimosa"
Pineapple juice
Lime  juice
ʻOlena (turmeric) juice
Ginger  juice
Green apple juice
Spanish champagne
Bottled Juice – "Above and Beyond"
Green apple juice
Ginger juice
Lemon juice
Blue spirulina
Composed Juice Drink – "Haka"
Beet juice
Daikon juice
Orange juice
Red apple juice
How to Participate in Future Events
We will make an announcement when we set a date for the next WJC event!
Comments
Congratulations on everyone at JuiceCon 2019 - thanks for sharing the article!
Jan 31, 2020
Fair play to you guys for creating WJC What a joy to see as a dedicated juicing
Jan 31, 2020