It's Finally Here
The wait is over, there is finally a commercial cold press juicer that fits on a a regular counter / bench-top in a cafe, restaurant, or kitchen space. My brother, Eric Wettlaufer (2nd generation Goodnature owner) invented it, working tirelessly for more than a year with a team of engineers on creating the perfect juice press. We took one of the new machines down to the BEVNET headquarters to give them a demonstration and let them use the machine so they could write an official product review. Here is a link to the article: Goodnature Aims for Widespread Placement of New Countertop Cold Press Machine.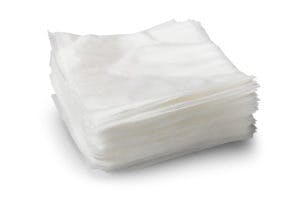 Some highlights of the new machine include:
Limited use, disposable, and compostable filter bags means quick and easy cleanup
No messy hydraulic oil. Runs on air pressure in a new way that enables the same pressure as hydraulic systems.
Pre-programmed pressing cycles mean you can walk away while it works
Portable, weighing just over 80 lbs when fully assembled
Fully NSF / ANSI 8 compliant – rated by Intertek
The most sanitary and easy to clean cold press juicer ever created
Quiet – perfect for an open cafe environment
Can be used to do single servings or up to 6 bottles of juice per cycle (16 oz / 500 ml)
Capable of producing more than 70 bottles of juice per hour (16 oz / 500 ml)
Can be used 24 hours per day without over-heating or needing a break
Exclusively sold by Goodnature Products
Comments
Hello! I was wondering how many days can you keep ground ingredients in air tight containers before pressing? Im trying to find ways to cut back on time also to prepare different size orders for locations wanting my juices
Apr 14, 2018
Charlie Wettlaufer
It depends a lot on the recipe, but normally 1-2 days is fine! If the recipe as a low PH (acidic) it can stay longer.
Apr 15, 2018
Instead of the food grinder , can i use a normal food processor like phillip s to do it ?
Mar 22, 2017
Charlie Wettlaufer
This is not recommended, as the juicing process will take a much longer time.
Mar 24, 2017
When the produce is ground into pulp, how soon can you wait to press, when does the shelf life begin. wondering if i can ground and put in containers and when customer wants one we press it. Thank you
Mar 10, 2017
Charlie Wettlaufer
Mark, yes you can definitely use this method. In fact, we have a video describing this method here. You can grind, and then press one or two days later, depending on the recipe.
Mar 10, 2017
Hermes Figueiredo de Lima
I'd like to start a fresh and bottled juice business. Do you ship to Brazil ? Thanks Hermes
Oct 18, 2016
DO you ship to Argentina? Whats the price?
Aug 20, 2016
Yes, we ship to Argentina.
Aug 22, 2016
Do you ship to England? We are starting up - what is your best price? Do you have any promotions coming up? Karen
Sep 13, 2016
May I know whether the size of the hole of the one time use bag is equivalent to which weaver bag of the x-1? (Small, medium, large)?
Apr 20, 2016
Charlie Wettlaufer
It's closest in size to the small weave, but it is a PLA material (more of a paper), so it is different. It is not a woven bag. It works well on all produce.
Apr 20, 2016
I saw the video of X-1 that the RPM being used is only 45 RPM. Whereas the Robot Coupe Blixer 6v min speed is 300RPM. So does it means that the juice quality from X-1 will be better than CT7 as the latter have to use a grinder with faster speed. Hope to get your feedback on this. Thank you.
Apr 14, 2016
Charlie Wettlaufer
The EG260 grinder mounted on the X1 runs up to 60 Hertz, which does not directly translate to RPM. 45 Hertz runs the motor at a few hundred RPM. Both the EG260 and the Robot Coupe use a spinning blade that only contacts the food for a fraction of a second, therefore generating minimum oxidation and heat. You can imagine it similar to using a knife to chop fruit and vegetables very quickly, which is different than a centrifugal style juicer which grinds the produce up against a screen as high speed, creating oxidation and heat. Does that make sense?
Apr 18, 2016
Can Robot Coupe Blixer be use to blend nuts and use CT7 to get the extraction from the nuts?
Apr 14, 2016
Charlie Wettlaufer
Yes! The CT7 is great for almond milk and other nuts milks.
Apr 18, 2016
Hi, the CT7 looks amazing ! I have a few questions : how much cost the bags ? How many juice can you get of one single bag and can you use it a second time if it is for the same recipe ? Do you have something to do with the fruits/vegetables once they are shredded before putting them into the CT7 or you just simply have to take them from the blixer 6v to the CT7 ? Thank you, Ben
Feb 27, 2016
Charlie Wettlaufer
Bag cost depend on quantity purchased. The smallest quantity we sell is 250 bags for $50, making them $0.20 / each, but if you buy them in larger quantity we can give discounts. You can make several bottles of juice with one bag, but they are single use only. Once the fruit and veggies are ground into a pulp, they can go directly into the press. Let us know if you have any other questions.
Mar 1, 2016
Hi, Is this machine ETL and NSF certified? Thank you.
Feb 12, 2016
Charlie Wettlaufer
Yes it is ETL listed to be NSF / ANSI 8 compliant.
Feb 12, 2016
Yes, we ship to Africa. $13,600 USD
Jan 21, 2016
Yes, we do ship to India. We don't have our own service techs there, but we do offer video training for maintenance.
Jan 21, 2016
Hi Charlie, Assuming a business gets too big for the CT to handle, (whether multiple locations sourced by a central site or sheer efficiency of marketing) do you offer some form of a trade in/trade up program to the X1? Thanks John
Dec 20, 2015
Charlie Wettlaufer
Yes we do buy back used equipment. Chances are you would want to keep both machines, as the smaller machine could be used for testing new recipes, or small batches of juice, e.g. if you were making ginger juice to add to your other juices.
Dec 21, 2015
Hi, wondering if I can make almond milk with this pressed. Please visit my website first. We make about 400 bottles of almond milk per week. Which machine do you recommend?
Dec 14, 2015
Charlie Wettlaufer
I would recommend the Goodnature Countertop CT7. It would take 4-5 hours to make 400 bottles of almond milk. So if you are juicing throughout the week, maybe an hour per day.
Dec 21, 2015
Hi Charlie, I have a question , for a cafe that looks to serve customers around 80 customers per day , what cold pressed juicer would you recommend? I am looking for a juicer that can be used for both over the counter orders and/or bottled juices.
Nov 9, 2015
Charlie Wettlaufer
Haya, the Goodnature Countertop CT7 is the perfect juicer for you! You can do one serving at a time, or more than 5 at a time.
Nov 9, 2015
Hi, As am looking for X1 cold press juicer, could you tell me how long the juices will last from X1 without any additivies and pasterization methods, As per centrifugal juicers, at max, the juices can last for 3 to 4 hrs, without getting oxidize.
Oct 9, 2015
Charlie Wettlaufer
If everything is kept cold and bottled, most companies use a 3 day shelf life. But, this depends on your process and what the local health department says. We don't make any guarantees.
Oct 10, 2015
Hallo, some questions. 1) can i use CT without grinding fruits? Can i just cut fruits/vegetables in little parts? 2) Can i make juice with different fruits and vegetables? Does CT mix fine? 3)How does work with the bags? I live in france, where can i get more of the in time? how often should be changed? thanks for the moment Mark
Oct 4, 2015
Charlie Wettlaufer
Mark, 1) You must grind the fruits and vegetables before pressing. In order to get the juice out of the cells of the produce, they must be opened up. Otherwise, you will get very little juice. 2) Yes, we recommend mixing each recipe before pressing. 3) The bags are single use bags like coffee filters or tea bags. We sell them in bulk on our website. Charlie
Oct 13, 2015
Hi, How much is this machine priced at? Regards Amit BUD
Sep 27, 2015
Charlie Wettlaufer
Pricing for US machines can be seen on the product page.
Sep 27, 2015
Hi Charlie, I noted it says Grinder not included on the pdf brochure. Can you explain a but further about any separate parts or attachments.
Sep 25, 2015
Charlie Wettlaufer
You would prepare the produce in a separate food processor, like the Robot Coupe Blixer 6v. This prepped produce is then put into the press for juicing. All true cold press machines need to have a 2 step process, grinding and pressing.
Sep 25, 2015
AMAZING ! What is the AVAILABILITY ?
Sep 24, 2015
Charlie Wettlaufer
Steve, the machine is available in the US now, and world-wide by the end of the year.
Sep 24, 2015
Could you post a video, with someone using the machine!
Sep 24, 2015
Charlie Wettlaufer
We will have videos soon!
Sep 24, 2015
Hey, What is the difference between this machine and the X1? Would you recommend a new cold pressed juice shop go with the countertop or X1 model?
Sep 24, 2015
Charlie Wettlaufer
Louis, it depends on how much juice you need to make and how big of a space you have. If you need to make a lot of juice, and you have the kitchen space, the X1 is usually better. If you are making less than a few hundred bottles per day, and want to make juice in front of the customers, then I think the CT is better.
Sep 24, 2015
Dear Wettlaufer I really would like to have more information about this machine. Where is the grinding par and what is the rpm of the grinding part? How it works without overheatinh for 24 hours becaus ethe press is air base or because for another reason? Thanks again. And ofcourse what is the price of it?
Sep 24, 2015
Charlie Wettlaufer
Sehime, The cutter / mixer we recommend to grind the produce is the Robot Coupe Blixer 6v, which has adjustable speeds. I like this machine because you can use a slow cutting speed. The price of the Countertop can be seen on the product page.
Sep 28, 2015
Very cool... Do you have a video on how the machine operates?
Sep 24, 2015
Charlie Wettlaufer
Not yet, but coming soon! Sorry for the delay.
Sep 24, 2015
Sounds like an awesome machine. I am curious about how messy it maybe and clean up.
Sep 23, 2015
Charlie Wettlaufer
The machine is, by far, the easiest machine to clean on the market. Everything that touches the juice can be simply lifted out and carried to the sink / dishwasher. Also, you can have multiple sets of the pressing chamber so you can use the extra set while the other one is being washed. The bags are single use, made from a compostable material, so they can be simply composted or thrown away.
Sep 23, 2015
Omg this is amazing and I HAVE to have one asap.
Sep 24, 2015
SO EXCITING!!!!
Sep 23, 2015
This is awesome news! I own a small fitness studio and will be looking to sell cold pressed juice. Are there any laws against creating and bottling the juices at home and then storing and selling in my fitness studio? Or is a commercial kitchen a requirement? Also would this model be okay for nutmilk?
Sep 23, 2015
Charlie Wettlaufer
In the US, raw juice must be sold direct to consumer (not wholesale), and made in a space approved by the health department. I don't think your home could be approved, but with this new smaller machine, could you make it in your studio? This machine works great for nut milks.
Sep 23, 2015
Wow! Thank you so much for this creation. Excited to get one
Sep 23, 2015
Hi How long does the machine take to do a single serve 16oz juice? Matt
May 2, 2016