In this edition of "Spread the Juice" I stop in and speak with two up and coming juice companies in Australia – Liquefy Juice Co in Brisbane, and Cali Press in Sydney.
Liquefy Juice Co – Brisbane
Website: www.liquefyjuiceco.com.au
Instagram: @liquefyjuiceco
I caught up with David, the founder of Liquefy Juice Co and we had a chat about how his new cold pressed juice business is doing. He has some great recipes, and is doing something that I've never seen before – a 24 hour juice bar! Who would need juice at 3am? David says the 24 hour location gets a lot of "Policemen, late night workers, and people out late enjoying nightlife looking for a guilt-free drink or meal."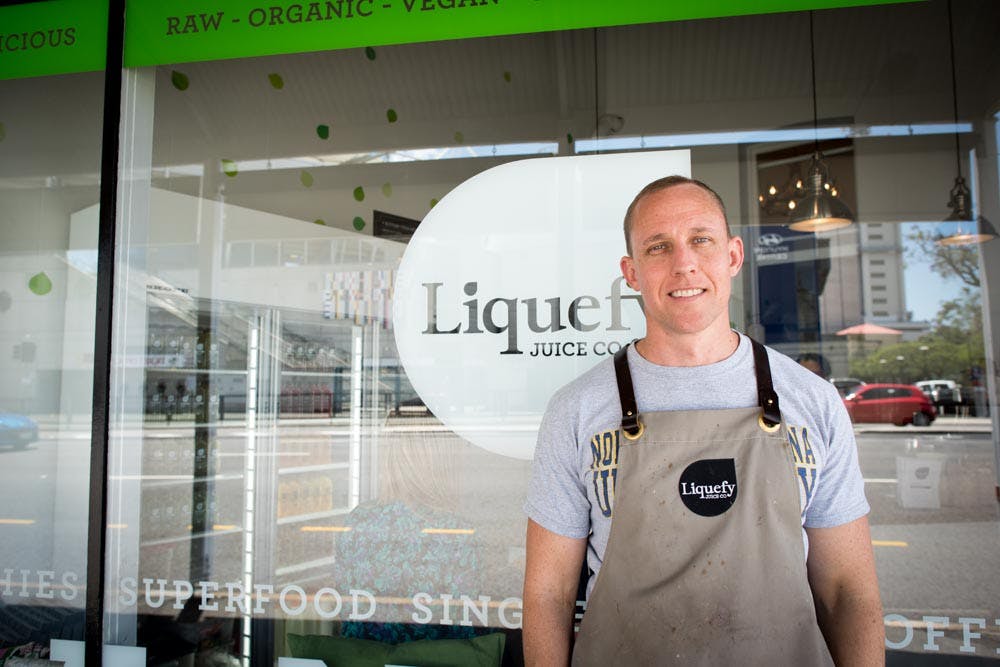 Even more amazing than his 24 hour juice bar concept, is the speed at which his company is growing. Breaking ground on his first store just a few months ago, he is already set to open store number six. I haven't seen growth this fast since the early days of Juice Press in NY.
I asked David how he responds to someone that says juice is just a passing trend, and he gave a solid answer. "Nobody wakes up one day and says, I really have to stop eating so well. Once people change their life for the better, they don't go back."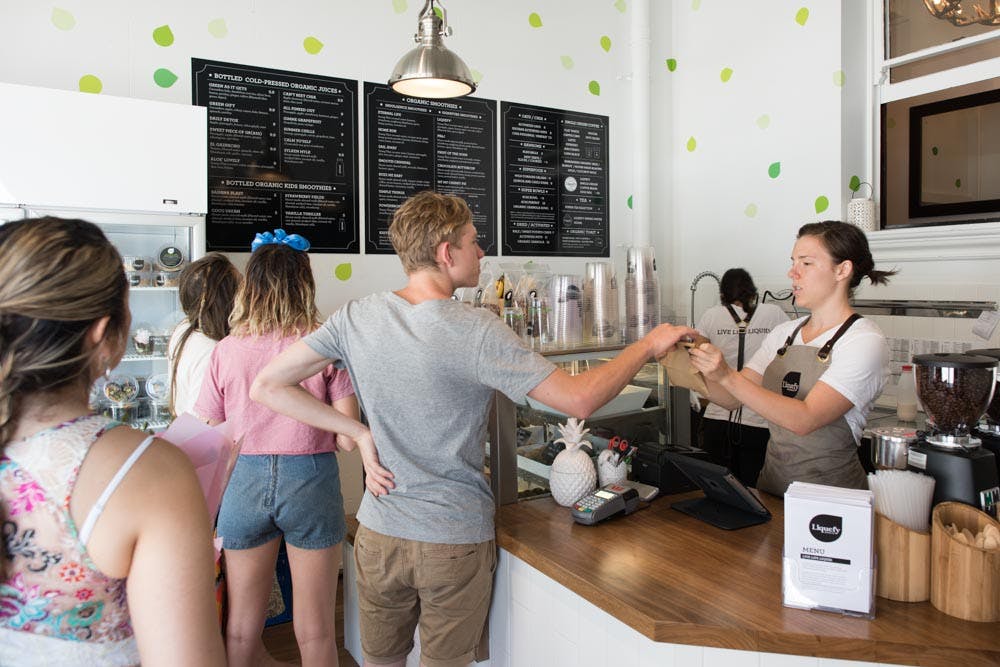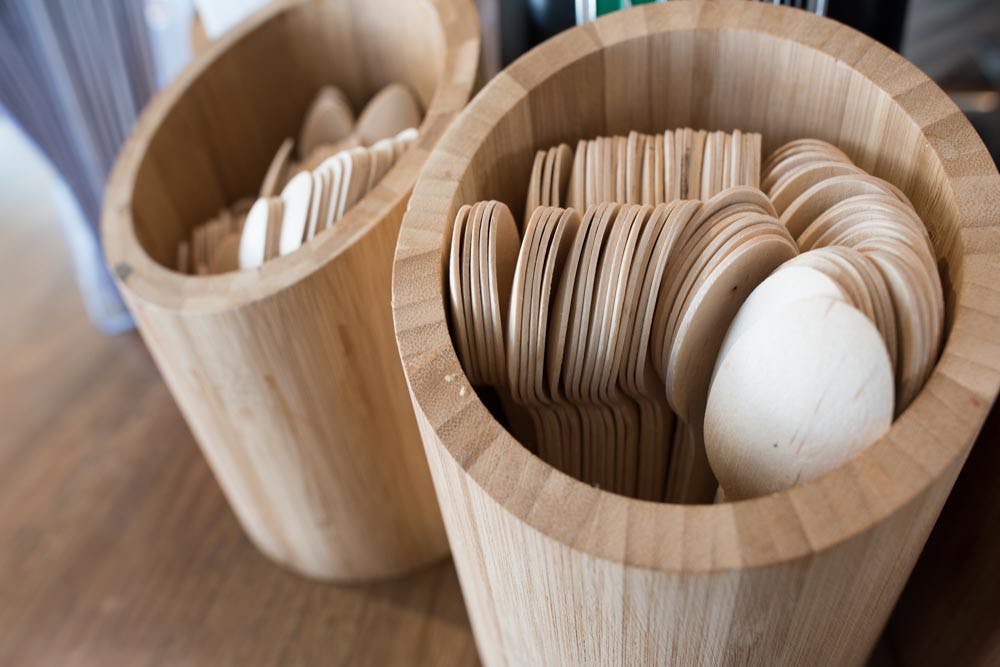 Cali Press – Bondi, Sydney
Website: www.calipress.com.au
Instagram: @calipressjuice
The first thing you might notice about Cali Pres is the awesome logo. There's something about the bear that reminds me of the California mountains, staying true to their brand concept. Although the cool brand may get you in the door, the delicious, organic products will keep you coming back. Cali Press serves raw cold pressed juice in both 350ml and 500ml size. Personally I enjoy the smaller juices, because they can be combined with a meal instead of being a meal replacement. Cali Press also serves up great raw smoothies, coffee, and some prepared raw food choices.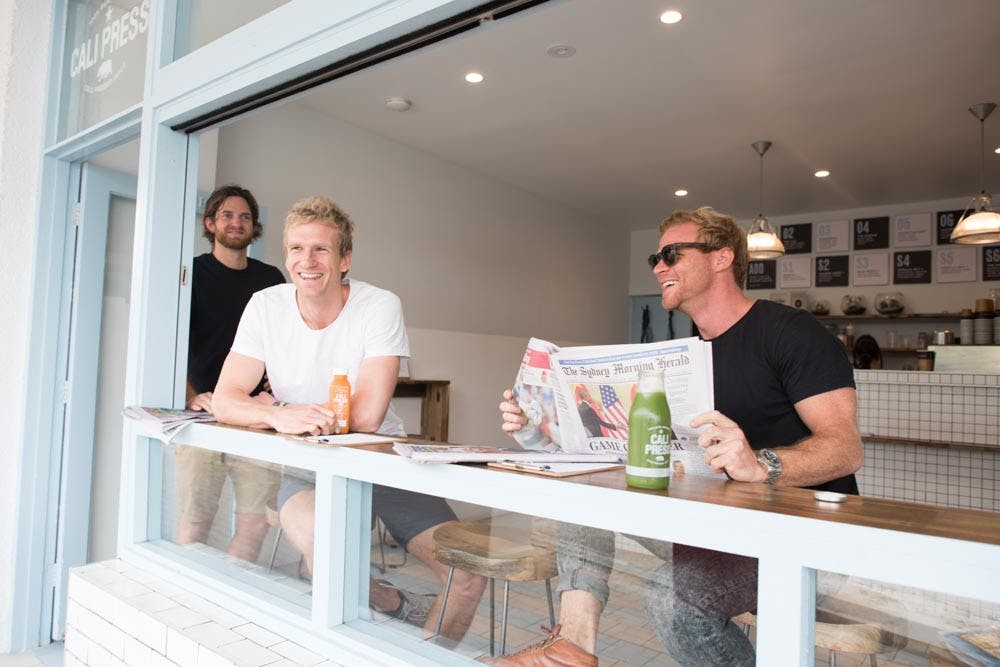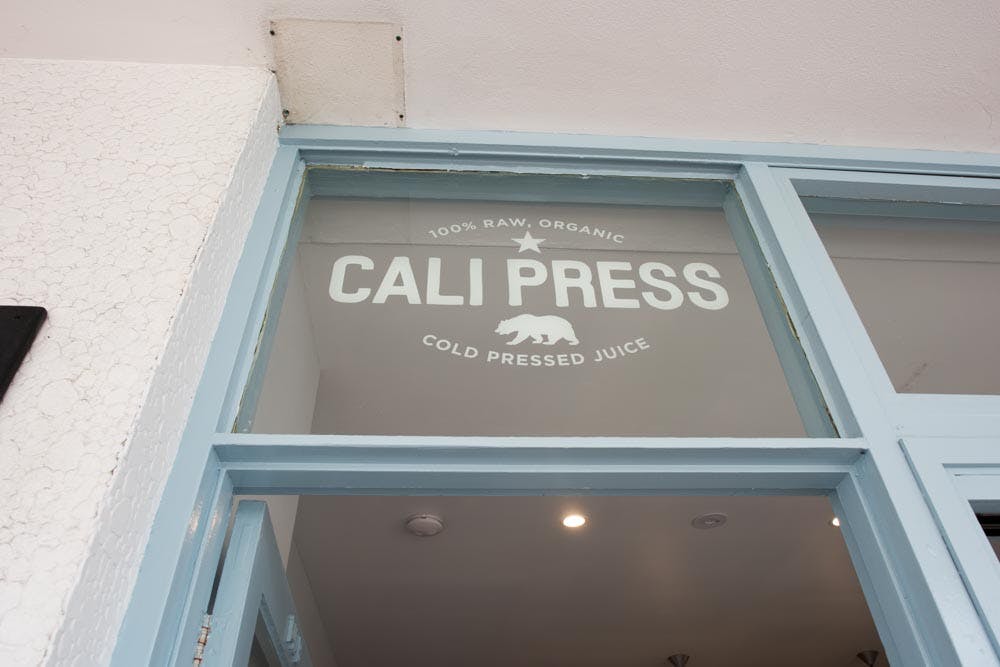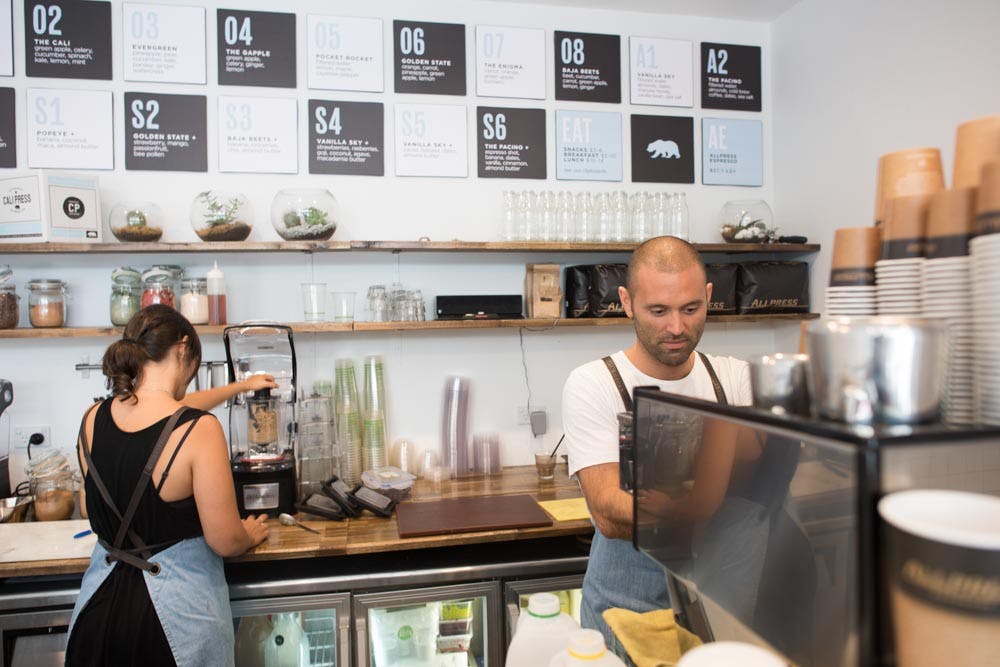 Cali Press offers not only retail sales, but also juice cleanse delivery to your home or office. You can order cold pressed juice on their website in the form of a preset or custom cleanse packages in a cool carton. With such a great product and great branding, Cali Press is practically irresistible and I predict will be one of the hot new health food brands in Australia.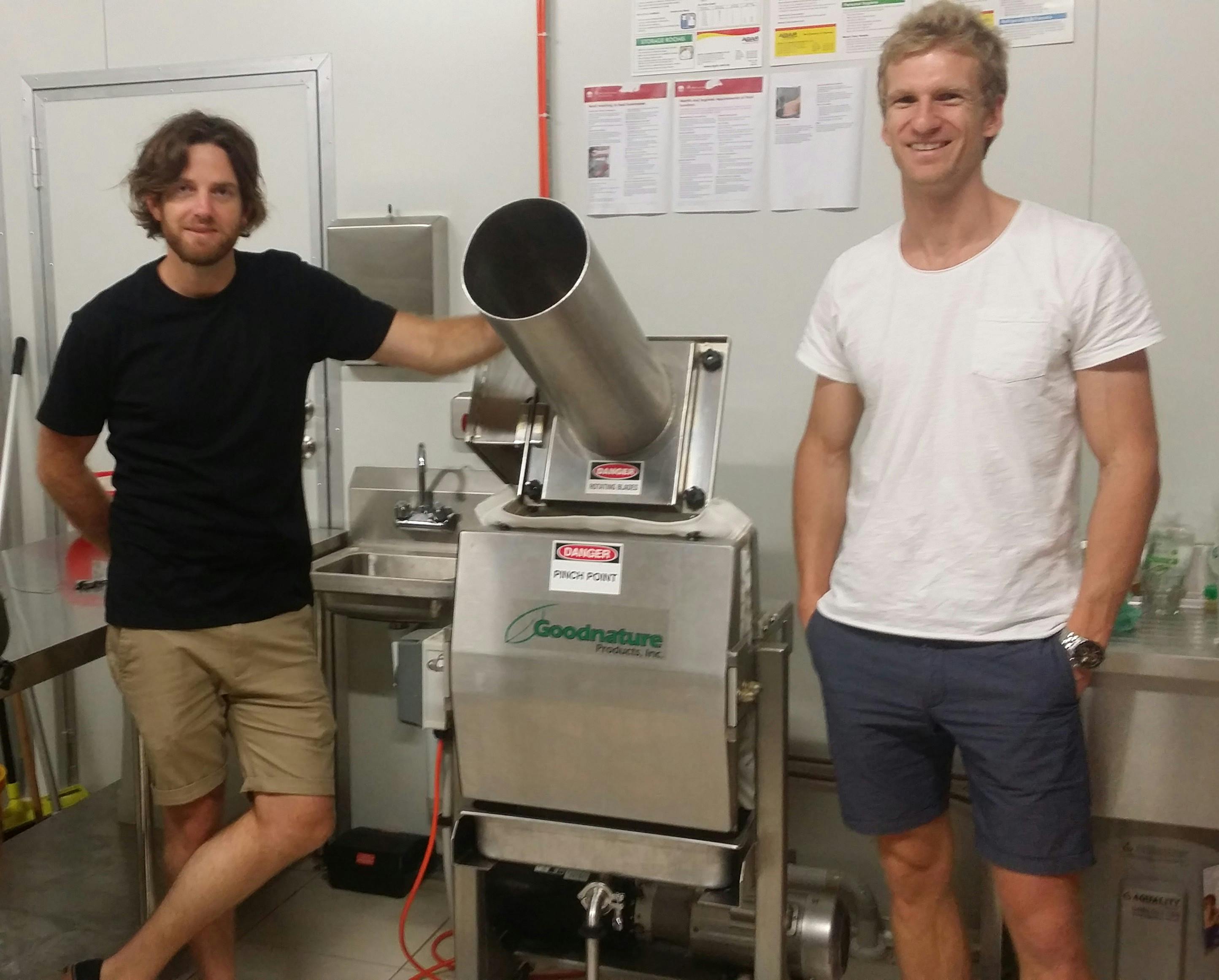 Comments
Hi I have been reading your blog and website and am interested in your products. Are you currently visiting Australia?
Dec 1, 2014
Charlie Wettlaufer
Hi Lisa, I'm back in the states now. I will e-mail you shortly. Thanks for the comment!
Dec 1, 2014