How to Make Perfect Apple Juice with a Juicer
The key to making the best homemade apple juice is using a mix of red apples that are in season, along with fresh granny smith apples for the perfect balance of sweetness.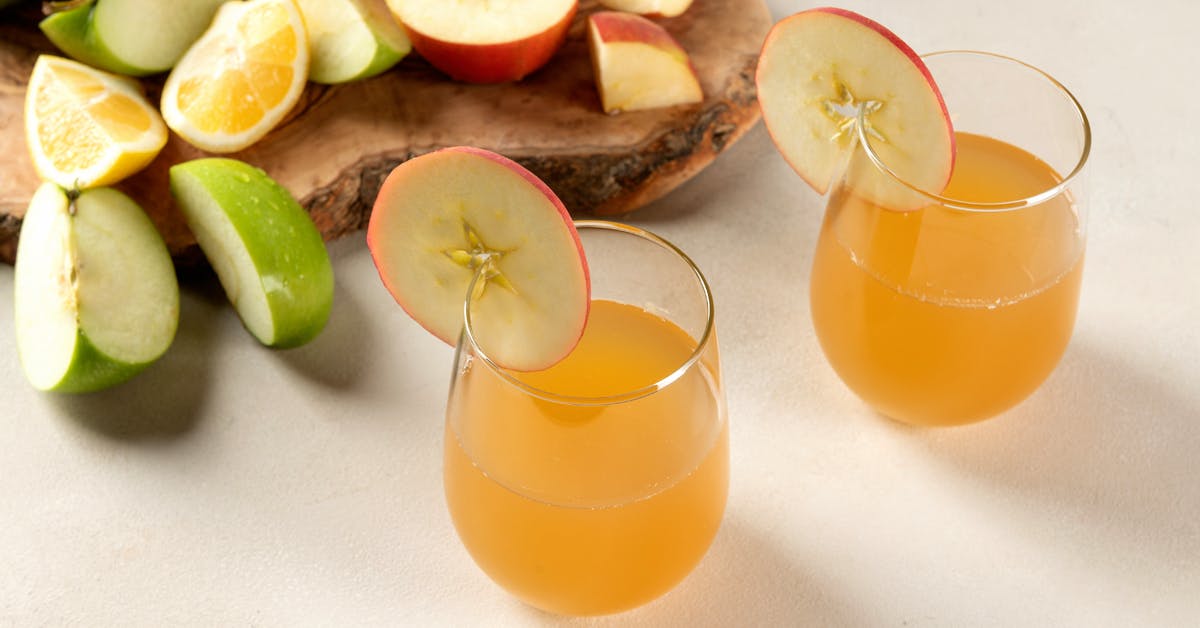 Ingredients
| | | | |
| --- | --- | --- | --- |
| red apple | 11.5 oz | 326 g | 2 medium apples |
| green apple | 5.5 oz | 156 g | 1 medium apple |
| lemon (optional but recommended) | 0.25 oz | 7 g | 1 small slice (1/10 of a lemon) |
Directions
Wash and weigh the produce.

Quarter the lemon (leaving skin on) and place directly into the press. If you don't have a juice press, peel the lemon and juice with the rest of the ingredients.

Grind remaining ingredients together and press.
Pro tips
Your red apple doesn't have to be Fuji, but it does have to be in season!

Are you a fan of ginger? Spice up this simple recipe by adding a small chunk of fresh ginger root.

Garnish with a thin apple slice to take your presentation to the next level.